The best and worst Fulham moments Of 2020
Written by Marco De Novellis on 21st December 2020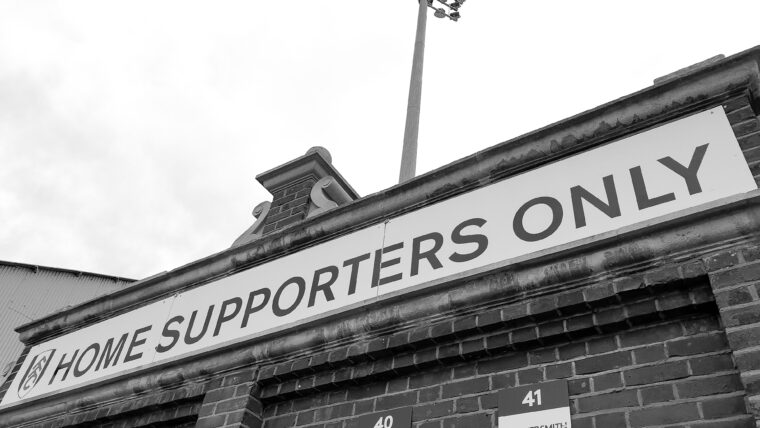 Parker's passion, Tony's tweets, and a playoff final behind closed doors; Marco De Novellis rounds up the best and worst Fulham moments of a frankly ridiculous 2020.
WhatsApp groups dormant and railcards on hold. Away trains, drinking rooms, and Bishops Park empty. This was the year football stopped. For three months, we wondered: Where would Fulham be post-lockdown?
What followed was a play-off final behind closed doors, Premier League promotion, and the world's shortest summer transfer window. Watching Fulham from home, we lost Pukka Pies, plastic beer cups, and weekends away; we got fake crowd noise, crazy kick-off times, and pay-per-view. 
In 2020, we witnessed Joe Bryan's goal at Wembley and Mitrovic push over Marcondes. We saw Parker's passion, Tony's Twitter tirade, and Fulham scored a penalty. We watched a 3-0 home loss to Barnsley and won away at the former Premier League champions.
Mitrovic scored 26 Championship goals; Kebano took three freekicks; Tom Cairney posted stories on Instagram. We lost KMac and Johansen and reintroduced the world's most exciting midfielder. We signed our fifth and sixth-choice center backs and Areola, Lookman, and Loftus-Cheek.
We bought Knockaert; we got rid of Knockaert. We still own Jean Michael Seri. We built a new stand. We hero-worshipped a builder with a flag… And all for a steaming pot of bat soup.
Here are the best and worst Fulham moments of 2020:
5 Of The Best
Play-off Final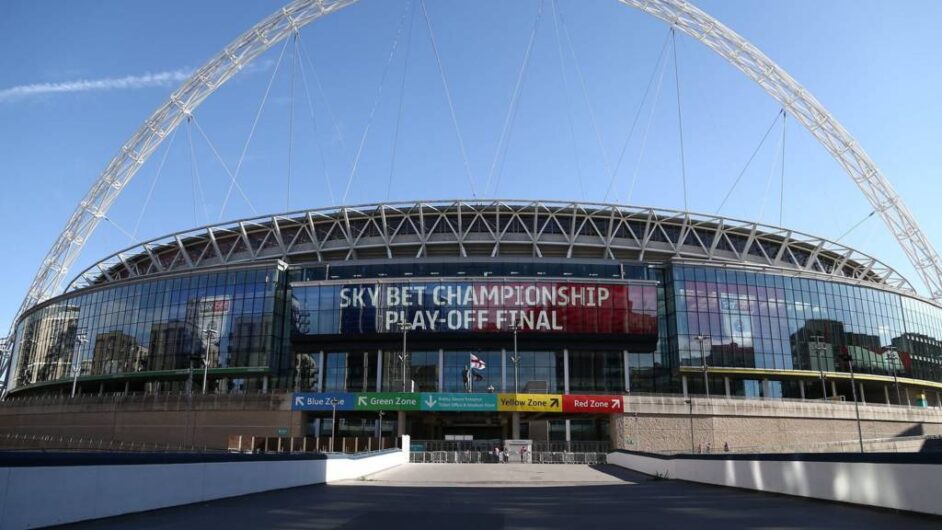 While the British media purred over a tinpot club from Hounslow stringing a few wins together, Neeskens Kebano smashed in free-kicks, Michael Hector headed back bricks, and Josh Onomah turned into Thierry Henry for five minutes against Cardiff.
It was a muted play-off final run-in sparked by a series of unlikely heroes. Nothing could match the play-off final victory of 2018, but the 2019-20 season culminated in one of the most eventful 120 minutes of Fulham to date.
For much of the game, we endured a special kind of nervous torture; seemingly comfortable but terrified of the mythical Brentford front three; the BMW of Said Benrahma, Bryan Mbeumo, and Ollie Watkins.
We needn't have worried. This was the ultimate vindication of Parkerball. After 105 minutes of defensive masterclass, Joe Bryan's tricky free-kick embarrassed Raya, broke the nervous tension, and then, for the second goal, we witnessed almost unimaginable energy and a finish from a player now firmly our second-choice left back.
Memes exploded on Twitter. Cheers went up in living rooms and socially-distanced pubs. Lockdown was forgotten as a raucous crowd made the pilgrimage from outside the Golden Lion to Stevenage Road.
Alongside the final victory was a glorious subtext. Emiliano Marcondes, a lower-league footballer, claimed the Fulham team feared Brentford before the game. This was all the motivation we needed.
We couldn't build a white wall, take over The Torch, or walk in the Wembley sun in 2020, but Brentford were firmly in our shadows, once again.
Last Away Day Before COVID
Bristol City away is always an enjoyable venture, but this day, it turned out, was something special. With 19 on shots on goal, it was a game we should've won. A late Tom Cairney strike saved us in a 1-1 draw and we could still dream of automatic promotion. But it wasn't the game that was important.
The early-morning meet at Paddington station for a 12:30pm kick-off; the suspect blue plastic bags; the half-time rush; the cans; the clobber; the young chap who overdid it pre-game and ended up at the front of the home end with a Diet Coke and a safety blanket—this was the last away day before COVID and we haven't had one since.
What we can savour now are the memories. We hope for a return to the same. We didn't know quite what we had until it was gone.
Parker's Passion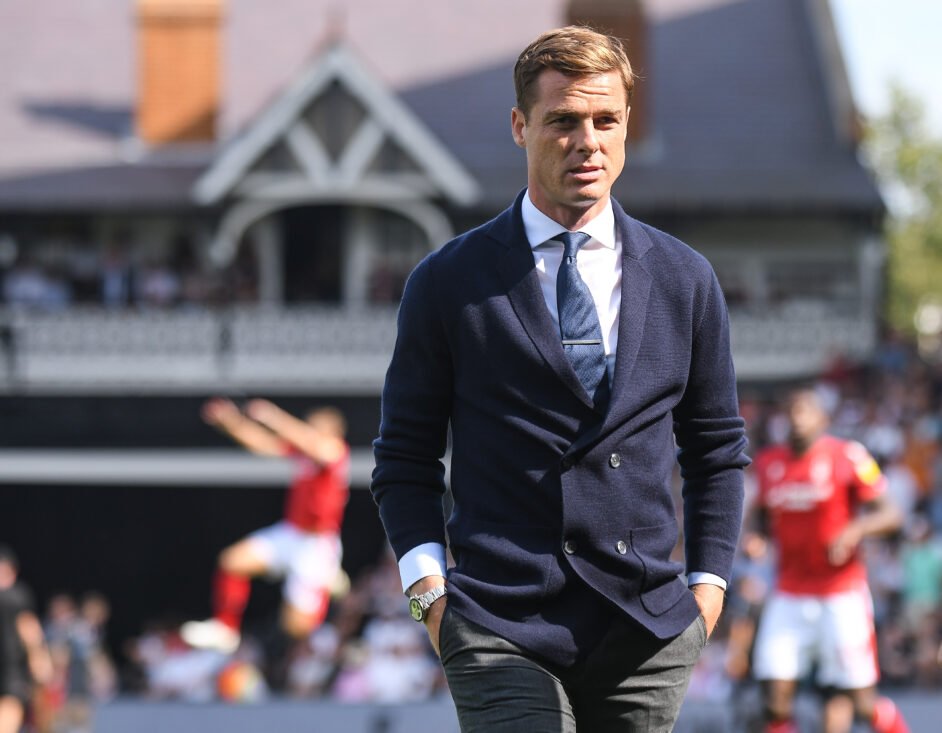 "The reality is, you can't really enjoy it. You win a football match and by the time you get to Saturday night, having a beer or a Chinese, you're already thinking about Monday morning, the next game."
After the drama of the play-off final, Parker laid his cards on the table in an iconic post-match interview, immortalized by an excellent mash-up video.
As Parker reveals the stresses of being a football manager, his monotone monologue is accompanied by the perfectly in-sync Dry Your Eyes by The Streets. The interview was the passionate release of a man much-maligned and long under pressure.
Parker has not had an easy ride at Fulham. Parkerball has often been criticised. The football has been dire and predictable at times. But even the most ardent critics of Parker, cannot doubt his commitment to the club.
After a bad start to the Premier League season, he's made some bright decisions; changing up his tactics, turning Bobby Decordova-Reid into Dani Alves, and at last realising that 90% possession gets you nothing in this life.
He's still learning as a manager. He'll make mistakes. He'll continue to frustrate. But the tide is turning for Parker at Fulham. His hard work, dedication, and ability to motivate his players stand out. He cares; we care; and that's a good combination.
Smashing Former champions
Before Leicester City away, Fulham had lost seven games out of nine in the Premier League; conceded 17 goals; and missed three penalties. At the King Power, finally, we tried something new. Mitrovic and Cairney were out. Cavaleiro came in as a lone front man.
After a brilliant breakaway goal (more on that below), BDR – operating as a right wing-back – won a penalty, thanks to VAR. Cavaleiro, who embarrassingly scuffed his penalty over the bar in the previous game against Everton, stepped up again. He smashed it in brilliantly.
2-0 and, despite a late Leicester goal, we held on for the win. After the injustice of Sheffield United away, and irritating losses to West Ham and Everton, we finally got the result our performances deserved.
Leicester was important, more so than our first win against West Brom. After Leicester, this new-look Fulham team took on Liverpool and dominated; beating the press, nullifying Salah and Mane for much of the game, and deserving all three points.
This was a different kind of Fulham coming to the fore; a braver, tighter unit, and a sign of a team on the up.
The Rebirth Of Frank Zambo Anguissa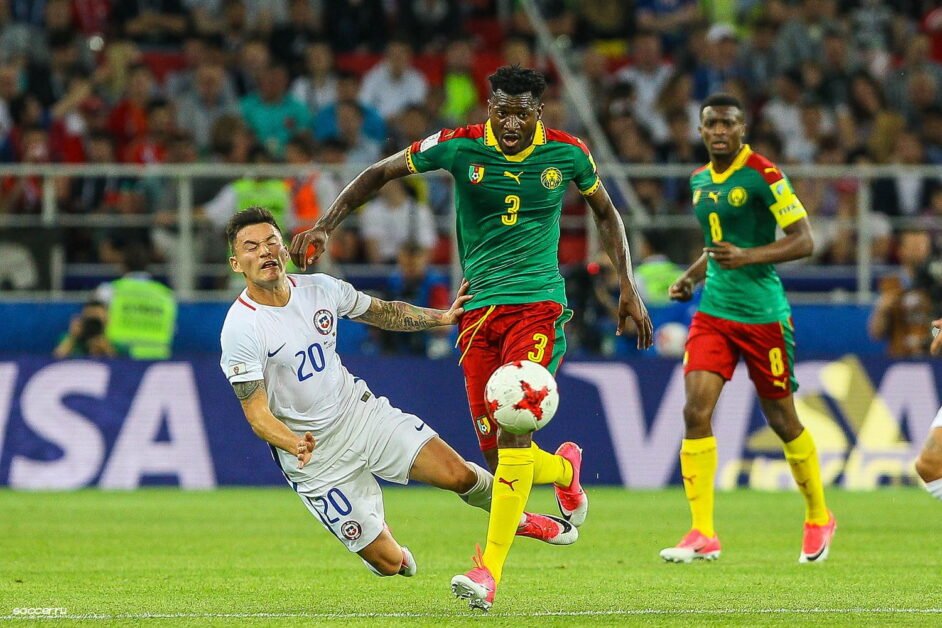 Cameroon's capital city, Yaoundé, is the political heartbeat of the country. Surrounded by hills and swamplands, from this powerful base, the rest of the nation prospers. It's also the birthplace of André-Frank Zambo Anguissa.
From the center of midfield, Zambo exudes a level of class and influence that we haven't seen for some time; chopping the ball left and right, bouncing off players, and pirouetting past Manchester City midfielders.
After a formative loan spell in Spain, he's already made a skills and dribbles highlights reel on YouTube. His moment of 2020 was his role in the first breakaway goal at Leicester; driving through midfield, shrugging off a challenge, and controlling a perfect pass to Lookman to put us 1-0 up. Looking ahead to next year, he's now prepared to make an even bigger impact.
The credit goes to Scott Parker. Just two years ago, Anguissa was an expensive flop. Marseille fans ridiculed us when we bought him for £30 million. He played a limited role in our Premier League campaign until a trio of unexpected post-relegation wins: 2-0 vs Everton; 1-0 at Bournemouth; 1-0 vs Cardiff.
After a depressing 4-0 final day home defeat to Newcastle, while players trudged off towards another season in the Championship, Scott Parker had his arms round the shoulders of one man. He spoke encouragingly in his ear; rubbing his back; cajoling him. He knew Zambo would be back.
5 Worst Moments
No Fans
Football is about meetings at train stations, post-game pub sessions, and walking through Bishops Park with your dad. You see the same faces each week. You sing, you laugh, you dance. You get the comfort of something familiar; a culture, a group, a place you call home.
Not so in 2020. In March, we were all set for a Friday night game against Brentford when it became the first in the UK to be called off due to COVID-19. Months without football followed. When it returned, we watched behind closed doors.
Like a Netflix show, lockdown football is a product; a money-spinner; a TV show you watch for 90 minutes before switching to the next. There's no context or backdrop; local derbies are contested in silence; promotions and leagues won in empty grounds.
And, with no fans present, we lose our culture. We've witnessed the emergence of pay-per-view, with broadcasters exploiting the loyalty and passion of football fans, and the death of the 3pm kick-off.
We've heard increasing calls for a European football super leagues. Clubs are learning how to become sustainable without fans in stadiums. And we're morphing into a world of Twitter sport, watching broken-down clips of games on YouTube and idiots on Arsenal Fan TV.
Shutting fans out of football stadiums is a sensible reaction to the pandemic. But we should not lose sight of our dwindling power as football fans.
We should be wary of football governing bodies who care little for fan experience. We should know that football fandom was already under threat pre-COVID, and now we risk losing what being a football fan is all about.
Tony's Twitter Meltdown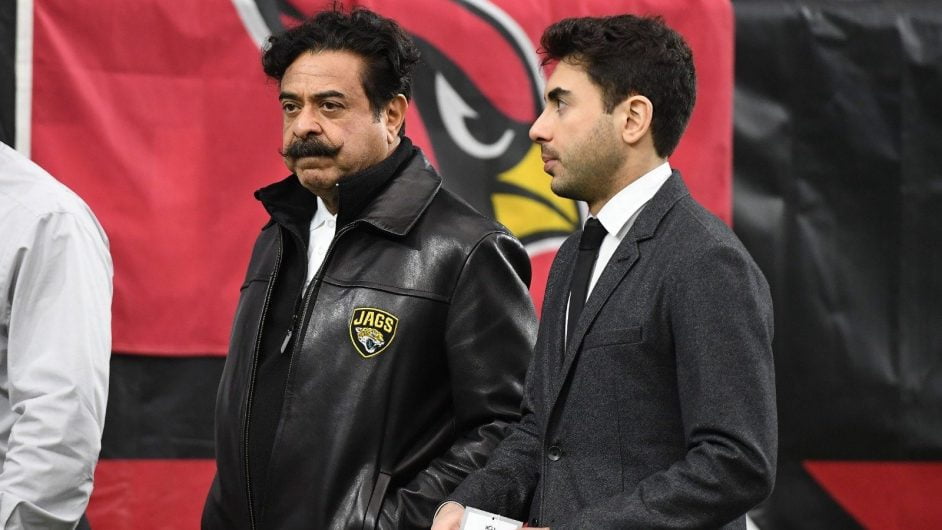 Every circus needs its ringmaster. Tony Khan performs the role with ease.
When Tony came out on Twitter after our 3-0 home loss to Aston Villa, he made headline news and upset most of the fan base at the same time. He was apologising and explaining the inner workings of his transfer 'strategy'. He was trying to be transparent.
Tony Khan's intentions are good. He means well. We've enjoyed some success with him around. His transfer dealings in the last window were encouraging.
The problem with Tony is that he treats Fulham in the same way he does his NFL team or AEW. Fulham appears like a game to Tony; a millionaire's hobby; one he can juggle, play with, bring his stats-crazed friends into and to hell with the consequences.
Tony's public profile strikes the wrong tone. He bickers with fans on Twitter; he aggrandises over his achievements; we should be happy he's turned Fulham into a yo-yo club, he says. There have reportedly been issues with the Fulham Supporters' Trust behind the scenes.
When transfer windows come around, they are inevitably conducted amid controversy. While his father exudes a more regal manner, Tony can seem immature; his personality not quite in line with that of the club.
I hope Tony can change. But, for now, his public profile taints Fulham. For me, every day is walking a Tony Khan tightrope; one tweet away from national embarrassment.
3-0
There's a special kind of ignominy reserved for a 3-0 defeat. It's not quite a thrashing that can be brushed aside as a one-off. 3-0 implies a complete performance; total control. It's like someone pulling your pants down in a crowded pub. You're exposed with nothing to show for yourself.
Our 3-0 home loss to Barnsley in the Championship stands out. Woodrow scored against us. Barnsley, who survived by a point on the last day, completed their double over us. Then, a 3-0 loss to Leeds in June, in a row of three straight defeats, showed just how far we were from automatic promotion.
The worst was still to come, at home to Aston Villa in the Premier League; the game which sparked Tony's Twitter meltdown. Grealish scored after four minutes; Hourihane after 15; and we were 3-0 down with the game wrapped up by the 48th.
This was one of Parkerball's lowest ebbs. While Villa were clinical and effective, we had 65% possession, 36 crosses from open play, and nothing to show for it. We were out-thought and out-classed by a team we'd beaten in a play-off final just two years before.
The embarrassment at home to Villa followed an opening day 3-0 home defeat against Arsenal. Two home games in, we'd scored nothing and conceded six. Then, three days later, we lost 3-0 to Brentford.
Despite promotion, there were plenty of negative results in 2020. The worst of them finished 3-0.
Penalties
18/10. It's 0-0 in an early-season relegation scrap against Sheffield United. Mitrovic is our penalty taker. He looks tired. He side-foots it over. He concedes a penalty at the other end.
07/11. It's the 98th minute. We're 1-0 down away at West Ham. We're clearly in a relegation battle. We win a penalty. Lookman grabs the ball. He attempts a Panenka. Idiot.
22/11: We're 3-1 down at home to Everton. Cavaleiro steps up. He kicks his own leg, slips, and scuffs the ball over the bar. We've missed three in five games.
We all felt unimaginable anger, disbelief, and an irrational hatred of Ademola Lookman for five minutes after his penalty. But our other penalty misses were just as destructive.
The penalty baton was handed around in desperation. No one stepped up. Where was captain Cairney? For weeks, we were a cursed club; ridiculed in the media; each penalty miss more pathetic and embarrassing than the last.
Mitrovic went on to miss the deciding penalty for Serbia against Scotland in their crunch Euro qualifier. He abdicated from Fulham penalty duty. He ended up dropped from the starting eleven.
These were dark times to be a Fulham fan, but the damage to our survival hopes may be greater. If we'd attempted to score our penalties, we may have got points against Everton and West Ham. We may have won at Sheffield United. We could be five points better off.
Papa
"Might fall for Radzinski; manages to poke it into the path of Pembridge; and now Diop with the shot. Aaaaaw…!"
Who can forget that late equalizing goal against Manchester United. After smashing a 25-yard strike past Roy Carroll, a beaming Papa Bouba Diop sprints away from the Hammersmith end and up to the other end of the pitch. He stops, looks back, grins again, and dances a little jig in front of the cottage.
It wasn't the first time 'The Wardrobe' had brought joy to thousands of football fans. It was his goal which shocked the world as Senegal beat France 1-0 in the opening game of the 2002 World Cup.
The man, who Paul Scholes rates as one of his toughest opponents, went on to play more for Fulham than any other club. On November 29, 2020, just days after the death of Diego Maradona, Papa passed away aged 42.
Papa combined natural talent, physical strength and professionalism with a unique joyfulness and love of the game. When he played, he dominated the Fulham midfield, smiling. More than a decade on, our players held his shirt aloft in our big win at Leicester. He was remembered by 2,000 Fulham fans in a passionate minute's applause against Liverpool.
Papa's death was one of the saddest moments of 2020 and, for anyone connected with Fulham, he will be sorely missed.
Looking forward
Even in this especially difficult year, football brought us moments of excitement and elation; it brought us together and, most importantly, it gave us something to do. Even amid bad runs of form for Fulham, it was the months without football in 2020 which were the hardest to endure.
As Fulham battle against relegation with a resurgent team, we can only hope for more of the highs and lows of football—and to experience them from concourses, pubs, in the cold and the rain, and in football stadiums—in 2021.