Coronavirus and Fulham: is there a silver lining?
Written by Marco De Novellis on 30th March 2020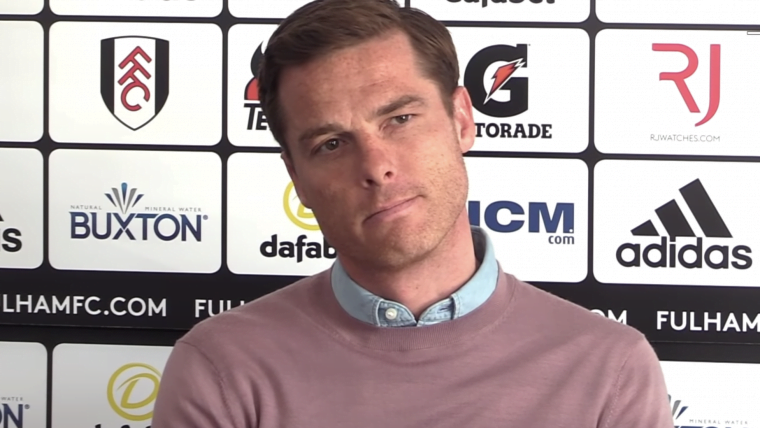 Whilst the Coronavirus pandemic is obviously devastating, a break from football could be exactly what Fulham needs – writes Marco De Novellis
As Coach Parker walked across the turf triumphant, thumbs up in the air, you knew it was a seminal moment in Fulham's season. For Parker, the Bristol result was like a victory; a job well done; another step on the road to promotion.
Then came Corona. What started as a few memes on Twitter developed into something more serious. Coronavirus, or COVID-19, cancelled football. Overnight, millions of peoples' Saturdays (or Fridays, Sundays, Mondays…) were ruined. The world was in for a fight that made the game we love seem quite unimportant.
For the majority of us however, out of the diary went Brentford, Leeds, and QPR. In went dinners with the other half, conference calls, and Come Dine with Me.
We don't know how coronavirus will change football this year; when the Championship season will start again; or how fixtures will be rearranged. But while coronavirus sweeps across the UK, there could be some positive news for Fulham.
Coronavirus facts
Embed from Getty Images
Let's start with the practical stuff.
Firstly, the suspension of football gives players a break. Travel restrictions also mean they can't piss it up the wall in Vegas (See Kevin McDonald pissing it up the wall in Vegas). Like prison inmates, players have little else to do but train and keep fit.
This won't come naturally to everyone. Kamara seems to be endlessly driving around listening to French hip-hop. After laughing about how badly he played during his 10 minute appearance at Ashton Gate on Instagram, Anthony Knockaert kicked off the pause in sport by holidaying in Dubai.
But, on the whole, a break from football should be a chance to rest, refresh, and focus minds on the challenges ahead.
With the season almost definitely delayed, our squad will also be boosted by the return of players from injury. Onomah should be back by May; Kongolo in June. Mawson can try and put his boots on again in a few months' time. Le Marchand is still pottering about somewhere.
Embed from Getty Images
There are many unknowns. Will we extend our loan signings until the new end of the season? Reed and Arter's (and Knockaert's) deals end on May 31st. Can we extend without triggering our option to buy?
Will we welcome Seri and Anguissa back into the squad when their loans come to an end in June? Just imagine swapping out Arter for Anguissa; Knockaert for Seri…
You only live once
There's also a more philosophical argument.
Coronavirus is devastating and not to be taken lightly. Things are getting serious. People are quoting Churchill and referencing the Blitz. Coronavirus is not really good news for anyone.
But after however many months we are restricted and confined to our homes, our whole outlook on life will change. There will be new trends, new social influencers, and ways of thinking. And the old fridge magnet mantra will become relevant again: 'You only live once. Make the most of it.'
So far this season we have lived with Parkerball. We have witnessed the long balls, sideways passes, and relentless rigidity of Scott Parker's miserable tactical system. We have endured the endless repertoire of narrow wins, goalless draws, and heavy defeats at home.
But this international pause for self-reflection offers us hope. After months in isolation, maybe Cairney will make that forward run; maybe Tim Ream will attempt to pass it up the pitch; maybe one of our full-backs will make it to the byline.
Embed from Getty Images
Think back to that fabled 2017-18 season. You'd never seen a team like it. We had Targett and Sessegnon and Fredericks pacing down the wing. We had peak Cairney, Mitro, and Piazon. We had Norwood. We had Fonte and Djalo on bench.
Every week, we dominated teams. We scored goals. We sang and danced in the sun at away games. Every week, home fans told us how good we were.
Mr. Parker: When we get over this virus, let's go back to those halcyon days. Let's let loose a little; surprise teams; mix things up. Let's use this time to think of something new.
Let's enjoy life in the Championship.