Five Thoughts: Fulham 0-3 Aston Villa
Written by Cameron Ramsey on 29th September 2020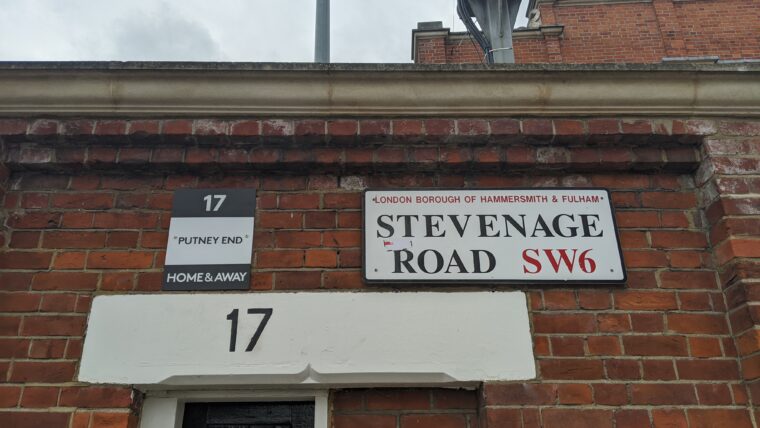 We are three games into our instant return to the Premier League and we have already been resigned to relegation by every living creature known to mankind. Dire, diabolical, Fulham's fragile, frigid showing on Monday evening was up there with the worst we've seen for quite some time and I'm not even angry, I'm totally embarrassed. In 5 weeks, cloud nine has soured into a reality riddled with undignified mortification.

I feel deeply for Scott Parker, knowing he has to deal with an unqualified, unfit hierarchy that views Fulham as a dispensable throwaway project, destined for doom and humiliation. Tony Khan enraged football Twitter with hollow, patronising statements that were carelessly designed to pick at scabs and fishing for sympathy with such an enormous can of worms was ridiculously arrogant. Dean Smith's Aston Villa took their free hit and disgraced us in front of millions.
Cursed, jinxed, the Whites toilsome start to the season worsened at the hands of an outfit that hadn't won at Craven Cottage since January 2010 and all we get, in a shallow attempt to appease the masses, is a spoiled rich kid blaming a global pandemic for our shocking recruitment regime. Behave, other clubs have purchased countless additions, worthy of Premier League football, so put down the wrestling dolls and listen up, because this club is worth so much more to us, the pissed off, exhausted fans, than it is to your failure-ridden CV. Sammy put it perfectly: choose your lane, stay in it, and do what Daddy pays you to do. If it's not in SW6, I'll gladly hold the backdoor open for you.
Defending's a Myth
Jamie Carragher hit the nail on the head with a frank, condemning post-mortem of Fulham's abject defensive performance and, just to reiterate, the footballing world was laughing at how feckless we are at the back. All three of Aston Villa's goals were soft as shit, routine, elemental scenarios that should have been extinguished but when you've Denis Odoi, Tim Ream and Michael Hector banded together as a ragtag trio, in the Premier League, you are burning the already creaky foundations of this misguided club from the ground up. Individual mistakes can be scrutinised, although we're not pinpointing the Belgian's static positioning or the American's amateurish timing, we're placing a department, a leaderless gaggle of players and coaches, under the unforgiving microscope and trust me, there's plenty to pick at.
Ream and Odoi were not, in fact, nowhere near good enough in our previous top-flight debacle, so why are they even being given the time of day 18 months on? At a push, they're both Championship standard and that, purely for clarity, is a generous overstatement. Five minutes, that's all Villa required to unmask our mediocre defence's fraudulence and as John McGinn bypassed our inferior rearguard to supply Jack Grealish, any vague semblance of organisation, fortitude and defiance evaporated instantaneously. The visitors ran amok, pillaging with torches and pitchforks as they tore through our pathetic banks of nothingness and I hate to rant so generally, but it wasn't for spurring 10 minute spells or sporadic spurts on the counter, the threat they wielded was incessant. Wincing as soon as Villa surged intently over the halfway line, I prayed for our already downtrodden dignity and the score line, if I'm honest, flatters us greatly.
Pointing fingers, passing the buck and name blaming will not rectify the debilitating issues this club is facing but, as the shoe fits so snugly, Khan has to be held accountable for the severe lack of movement in the transfer market for central defensive reinforcements. I refuse to accept that Maxime Le Marchand is the antidote to our crippling woes, I despise the sight of Odoi's clumsy tendencies and the Ream/Hector partnership, that acted with the same resistance as a soggy plaster last term, is not going to summon salvation. Covid-19 is a fine excuse, everyone's tried it on for size and worn it out, so let's not pretend like other clubs haven't signed assured central defenders, Tony, because they certainly have. We were vacant against Arsenal, porous at Elland Road and at the mercy of Smith's men, we languished, hideously.
Embed from Getty Images
Grealish Degrades Denis
Our wrestling tycoon of a DoF may like to market Odoi's reunion with Grealish as '2018 Play-Off Final Rumble 2′, although that's a terrible title for a one-sided mismatch between a floppy-haired antagonist and a pintsized hindrance, truth be told. Handbags, fisticuffs, tattletaling, this petulant skirmish had it all and to Fulham's discredit, of course, Odoi came off the worst. We all know Grealish is a very punchable kind of guy, but Denis' poorly prepared outing really, really made me want to wring his squeezable little neck. He remained planted as Grealish skipped in for the opener and that was enough for Odoi to implode.
Snapping away at one another for the duration, Odoi chomped at Grealish's cunning gamesmanship and what a chopper he looked for doing so, too. He literally saw red at Wembley for clamping his arch nemeses and whilst there wasn't really enough genuine, X-rated needle to get him ejected from Monday evening's meeting, Odoi was suckered in and rattled by the Premier League's resident Randal from 'Recess'. Trailing legs came first, leaving it late followed shortly after and as Odoi's patience thinned with his hairline, Grealish took the royal piss.
The newly-capped England international had the makeshift centre-back spread on brioche like room temperature Lurpak. Straight, commonplace foot races resembled father/son sports day events on repeat, one on one's resulted in face palms as the Brummie hopped his adversary's ham-fisted custody and once Odoi finally had Grealish cornered, he lunged in recklessly. Grealish is a human crash test dummy and attracting fouls is his primary purpose and he knew he'd rack up multiple set pieces at Odoi's expense. Villa's third, that's a prime example of how Grealish lures his victims in, and Odoi still failed to get the picture after that key coming together just after the break. I'm not sticking around for that unqualified bullshit every week, if Odoi conducts himself in such an idiotic way ever again, I'm stuffing him in the boot of my car.
Endless, Pointless Possession
How can we hold 65% possession and still do nothing productive with it? I've so many questions that need answering, we all do, so can someone tell me what we're actually working on in training? Banal phases, partnered with slack, tedious square passes from flank to flank with no bite, flare or substance. If this is our identity, we're definitely slipping under the radar because there's nothing original within this diluted DNA of ours, we're easily contained and vastly uninspired and nothing has changed since we folded at home against the Gunners. That loss was a wake up call, however the points we've hopelessly dropped since have been full-blown jabs in the bollocks.
Villa, much like Leeds United, anticipated our telegraphed game plan and they pounced once our sequences eventually and inevitably fizzled out. That crabbing motion on the ball remained constant, Tom Cairney, Andre-Frank Zambo Anguissa, neither took it upon themselves to drive through the heart of the midfield and I won't be won over by meaningless flicks and pirouettes, no matter how pleasing they were to the eye for a nanosecond. Zambo's been a hugely effective cog since re-joining the camp and TC's the mastermind behind our patterns but both were muted, confined to unassertive 5-yard passes.
We've abandoned everything that worked for us last term, the studied consciousness that Parker instilled into the fold is hesitant, reluctant shell of its former self and yet again, we haven't got a viable alternative that promises reward. Other than Joe Bryan's late effort that was flicked onto the crossbar, we were flat, thoughtless and we allowed Tyrone Mings to masquerade as Paolo Maldini for 90 unscathed minutes. Ball retention works marvellously, if you actually have a sting in the tail, but when your method of choice is as lethal as a feather duster, there isn't a hope in hell and Fulham's policy is null and void in Barclay's stringent terms.
Embed from Getty Images
Naught From Crosses
Our resident number cruncher, George Singer (@SW6Stats), disclosed a rather fascinating stat regarding the amount of crosses we hurled into the 18-yard box and whilst we tried to unlock Villa's back line ceaselessly from both flanks, the results were implicative of just how horrendous we are at converting chances. Singer states that 43 crosses and 5 corners entered the box and we still didn't find the back of the net. That's staggering to say the very least. I touched on this in the previous paragraph, about being deprived of an effective alternative, and this is precisely what I'm jabbering on about, basically.
Bryan wanted to rekindle that fruitful relationship with Aleksandar Mitrovic that brought us so many expertly detonated headers and volleys last term, however the Serb's luck had definitely dripped dry. Kenny Tete, before he trudged off with a hampering knock, motored the right channel and mirrored Bryan's application and the outcome was similar. With a striker like Mitro', we have to persist with this proposed approach, not religiously, but regularly. Bryan has to play further up the park with Antonee Robinson filling in behind. I detest Ivan Cavaleiro, he completely discards his duties as a winger, and as much as Bryan's defensively inept, he's a handy, proficient outlet in the final third.
The crossing scenarios, I'm not saying they're futile or impotent, not at all, but we're going to be facing back fours, compact defences that are drilled and disciplined in field of inoffensive aerial attacks. We will score if we persevere, the law of averages dictates so, but this point also piggy backs off the previous. Offensively, constructively, we're grossly imperfect. There's no element of surprise, Premier League defences will cope and that bestows an onus upon our playmakers to, well, create. If we have to adapt – which we must – the balance between crosses, through balls, counters and set-pieces has to be divvied up in equal measure and that boils down to bravery and capability. There's dormant quality within our squad and we're past the stage of caution and judgement. From this moment onward, it's our duty to trial as many 'last resorts' as humanly possible.
Vacant Midfield Drudgery
As Villa broke, typically after we squandered possession, our midfield ranks laboured. Broad chasms of space materialised and the visitors took full advantage, to our discredit, our engine room ticked over like a 3 cylinder Mini Metro. Our midfield should be dynamic, lively, but without Harrison Reed shielding our defensive department, mopping up behind Zambo and Cairney, we were vulnerable and penetrable.
TC cannot operate within a 2-man pivot, it nullifies his effect upon proceedings and in the top-flight, the middle third has to consist of grit and steel, not resistless invention that really hasn't warranted very much initiative thus far. Right now, we have to reform from top to bottom, back to front, and that includes our central midfield options. Zambo's arguably our most well-rounded component, although he is not enough alone. TC hasn't a defensive bone in his body and his inconsistent work-rate raises doubts. Establishing an equilibrium, that's essentially the crux of this article and it's no different for our lopsided midfield drudgery.
Grealish, Douglas Luiz, Connor Hourihane, they had the freedom of the Cottage and I wouldn't necessarily say that Villa's trio are worlds apart from our own, they're just acclimatised and familiar. A sturdy midfield ensures that both our attacking regiment and defensive ranks are supplied and supported and it certainly promotes cohesion. Mario Lemina understands Premier League expectations, so if Anguissa and Cairney aren't cooperating convincingly, I'd like to see an African alliance with the Cameroon international coinciding with the Gabon representative. Cut and thrust, mediated by Reed's tireless application – that's a trio that could compete and survive at this level, and I've no reservations in Cairney being sacrificed to accommodate it.