Support Fulhamish on Levellr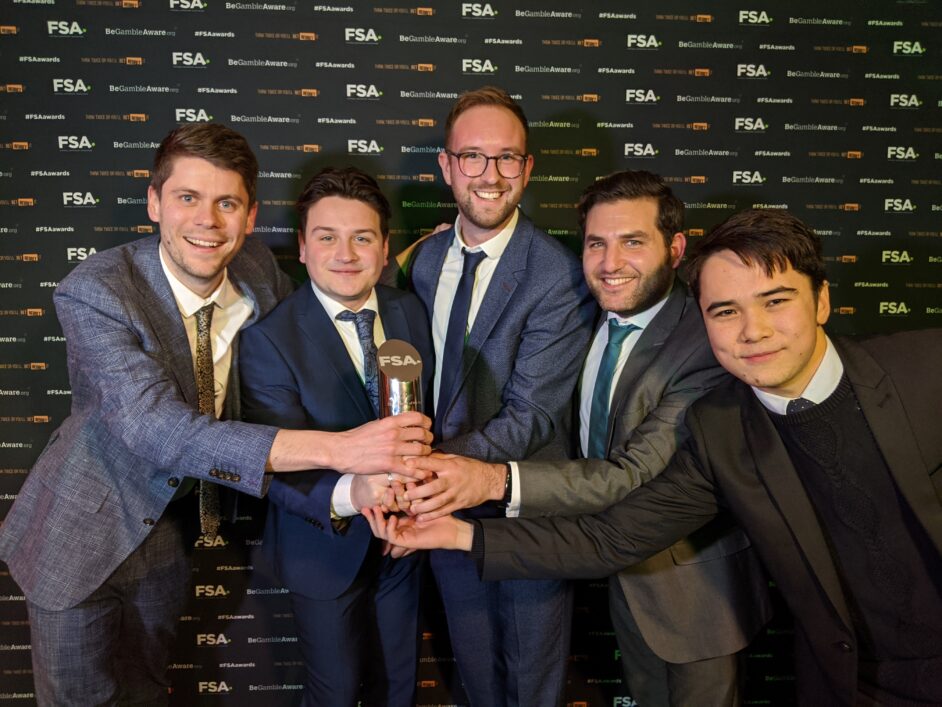 Since launching in 2016, Fulhamish has always tried to be a fun, welcoming and engaging space with the ultimate goal of connecting Fulham fans around the globe. 
Our independent coverage is enjoyed by thousands of FFC fans each week via our articles, podcasts and videos.
We do this out of our love for the club, but we have many overheads to pay in order to sustain a high level of quality across all our platforms. Our aim is to keep our coverage completely free, but this is only possible with your support.
If you can, please consider contributing to Fulhamish monthly via Levellr. As a thank you for your generosity, you have the option to join the Fulhamish Community on Telegram, where hundreds of Fulhamish fans chat daily about all things FFC.
The Fulhamish Community
The best part of what we do is the listeners, readers and fans who get in touch to share their thoughts on the club we all love. 
It's friendly, supportive and hugely knowledgeable and while there are so many communication channels around these days, we'd love to have our biggest fans in one place. 
This is why we launched The Fulhamish Community. Thanks to the easy-to-use app Telegram (which works exactly the same as WhatsApp, only your details are kept private), this will be the ultimate place to meet new Whites fans, chat with all the Fulhamish team and talk about all things Fulham.
We've been overwhelmed with the response, and we now have hundreds of Fulhamish fans from accross the globe chatting on a daily basis about the following FFC topics…
General FFC gossip
Transfer rumours
Away days / pub suggestions etc
Any special Fulhamish things coming up
We're very confident that you will love it, but if you're undecided you have a two week free trial to see if it's for you.
After the trial period is up, the monthly fee is £4.99. This money will be used to subsidise the podcasts, articles and videos that we create on a weekly basis.
If you fancy joining The Fulhamish Community, it's super easy and only takes a couple of minutes. All you need to do is download and sign-up to the Telegram app on your phone and/or desktop and then follow the button below.
We're looking forward to welcoming you. COYW!
---
Frequently Asked Questions
What is The Fulhamish Community?
The Fulhamish Community is a series of group chats using the Telegram app that allows fans of Fulham and Fulhamish to communicate with each other on a wide range of topics.
What is Telegram? Why not just use WhatsApp?
Telegram is a messaging service very similar to WhatsApp, you are able to share messages, images, links across multiple different group chats. Telegram has extra functionality that allows us to automatically enter you into the groups and keep important data, such as your phone number private.
You can download the Telegram app for iPhone or Android here.
So how does it work?
The Fulhamish Community is managed by a service called Levellr. They process the monthly payment on our behalf and once you have signed up they will send you a link to download the Telegram app and to join the Fulhamish Community.
Levellr's technology means that if you ever decide to cancel your subscription, it will automatically take you out of The Fulhamish Community. You will still have access to Telegram for any other purpose.
Is my data secure? Will other people be able to see my phone number?
Your number is completely private and cannot be seen by anyone in Fulhamish or other users. Your email will only be available to Fulhamish if you opt-in for marketing emails.
Can I change my mind once I've signed up?
Yes, you can cancel your subscription at any time. Once that happens, Levellr will automatically remove you from the community, without notifying other members so there's no awkward "who just left the group chat" feeling.
Don't forget that we offer a two-week free trial as standard to all new members.
I want to support Fulhamish financially, but I don't have any interest in joining the Community?
Absolutely fair enough, however we have shut down our existing Ko-Fi page where people could donate to us so that it is super clear what the best way to support us is.
In that case, you can still sign up via Levellr and input your payment details, but it is optional whether you actually download Telegram and join The Fulhamish Community.
However, we would definitely recommend trying the community to see if you like it!