Five Thoughts: Leicester City 1-2 Fulham
Written by Cameron Ramsey on 1st December 2020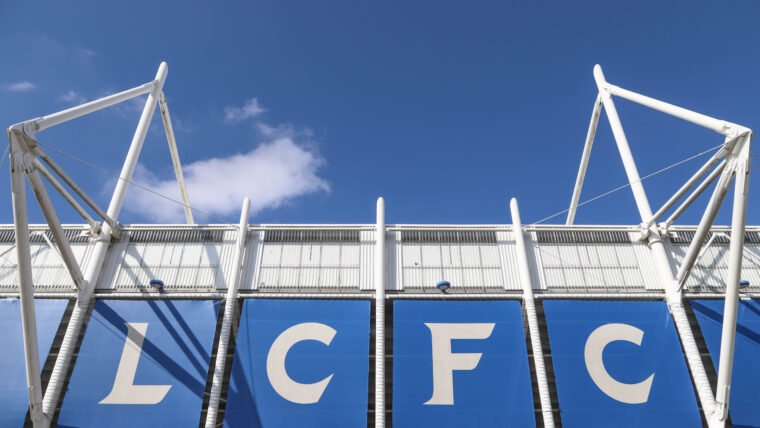 In a week where world football's been shaken to its core, Fulham achieve the inconceivable with a valiant 2-1 victory against Leicester City, a club credited as a top four contender. Light always follows darkness. Generational legends, cult heroes have sadly left us recently, although a dub on the road will certainly lift our spirits.

Brendan Rodgers had never fallen to a defeat at the hands of the Whites during his managerial career, and his record was destined to remain intact but Scott Parker must've sprinkled something particularly special into the pre-match cuppas because his team, riddled with inadequacies, were roused and ready.
In times of reflection, our perspective of the beautiful game, and life itself, changes. We remember that our existence is indeed at a premium, and we should cherish every second and relish what we love. For many of us, football is the only reason why we persist with our pursuit of happiness and three points, at the King Power, that's close enough. Rest up, Papa. That win was for you.
Foxes Charged Down
Glancing at the team sheet an hour before kick-off, I was somewhat miffed to why Parker elected to drop Tom Cairney and Aleksandar Mitrovic to the substitute's bench. True, Mitro has been wildly out of sorts this season and yes, whilst his originality in possession aids our progression, TC inadvertently subdues our tempo, but I thought it was a particularly bold move to omit the both of them against an opposition that would need to be broken down and dismantled carefully. Presumably, however, Leicester's willingness to dive-bomb along the channels would allow the Whites to counter directly in response, if the hosts' squandered their efforts and, with this lingering possibility taken into consideration, Fulham opted for incessant intensity, rather than methodical muteness.
Entrusting Ruben Loftus-Cheek's athleticism, alongside Bobby Decordova-Reid's honest enthusiasm, the Whites raced from the traps and mounted the Foxes in the same way your nan's Yorkshire Terrier does the knitting yarn, and as soon as you could shrilly mouth the word "walkies", the visitors sprung, full tilt, into the lip-smacking prospect of three points on the road. Operations were non-stop, well-drilled and painstakingly implemented. First to loose balls, unremitting in moments of close contention, Fulham absorbed all that the Foxes had to offer moving forward and exacted their hard-hitting game plan to utter perfection. Offensive sequences yielded a genuine purpose, twinkle-toed nonsense swapped for fleet-footed ferocity and broadcast for all to see, the Whites depicted a squad that's built specifically for the Premier League. If this is our new-look approach, I am sold.
Into the second-half, Leicester demanded a greater slice of possession but to our credit, the resolve on show, under increasing pressure, was beautifully presented within each department and every individual. The Foxes halved our lead with 5 minutes of time left but our heads refused to dip and though derrieres were firmly clenched, we were sure of our standing in proceedings. Effort, perseverance, Parker has instilled a competitive element into his strategic prototype and if that ethic is bolstered by cogence and pragmatism, as it was at the King Power, Fulham will be taken far more seriously and now, with fox pelt slung over our shoulders, we can prepare for phase two of our triple-headed monstrosity of an early-December schedule. This victory isn't quite a David versus Goliath phenomenon, although Andy Ruiz Junior slapping Anthony Joshua certainly springs to mind, a befitting summarisation that silences gobsmacked fans and critics, myself included.
Embed from Getty Images
Penalty Hoodoo Broken
Penalties, shudder at the thought of one. Awarded instances from the spot to restore parity and pride, Fulham have bulked pathetically from 12-yards in the top-flight this season and in the 38th minute, the Whites were granted the chance to take a reckless stab from the spot once more and who, to our dismay, shuffles up to the plate? Ivan Cavaleiro, the only professional in existence with Nike slippers for studded boots. Hoping to brush off a muddied reputation, Cav' stared down the target, planted his standing leg and swung through the ball and at this very moment, time stood still.
Oscillating towards the top right corner, the 27-year-old's strike propelled through the atmosphere on a journey destined for redemption, to vindicate soiled dignity, to vanquish poorly edited memes. Kasper Schmeichel flung himself to his left, extending his capable arms as far as they could possibly reach but, jubilantly, he wasn't agile enough to subjugate the sting our doubted Portuguese Man O' War discharged from a range cursed by slippery surfaces and condemnatory misfortune in games gone by. Make love to me (or at least someone who's more deserving), Cav', we've finally fucking scored a Premier League penalty and I've never shouted "twat it" louder in my entire life.
At last, a textbook spot kick. Deployed through the middle as our leading marksman, Cav' did his goal-scoring duties (for once) and I have to say, the former Wolves weapon was exceptional as a lone striker. He's been spewing up sloppy 3/10 outings, although on Monday evening, he knocked out a solid 9/10 performance with energy, verve and eagerness in his rejuvenated exploits. A two-goal cushion, that was crucial. Fulham make simple tasks appear momentous and Cav' endorses this naturally but as much as I like to berate his very existence for next to no reason at all, I've nothing but praise for him, and long may it continue. A professional footballer? Lumping limbs through synthetic material? If Cav' can do it, anyone can.
Captain Andersen's Companion
All hail our new leader of the pack, the commander at the back, the Nordic master of the helm, Joachim Andersen. Donning the captain's armband for the first time, Andersen's burgeoning leadership qualities came to prominence within the heart of our back four, calling the shots and assembling our composition meticulously, in order to suppress Leicester's esteemed offensive regiment. If the Denmark international was to succeed as Parker's on-field mouthpiece, however, a sturdy right-hand man would need to reaffirm his demands, so we can't continue without singing Tosin Adarabioyo's praises, because the former Manchester City prodigy was equally as ironfisted in his defensive responsibilities.
Adarabioyo, an understated trouble-shooter within our new-fangled back four, threw himself into action to ensure the Foxes' grip remained limp and listless, or at least until the closing stages, anyway. Intercepting drilled crosses from the byline, holding a rigid line whilst resisting the hosts' patterns, the 23-year-old cooperated efficiently with his central defensive partner and, dare I say it, we may have unearthed a collaboration that's armed or the variant pressures and problems top-flight outfits exert. It's a formative relationship, but the early signs are positive, to say the very least.
Settling into Parker's preliminary plans would've been a character-defining predicament for any newcomer overcome but for two contrasting professionals to forge a connection within a matter of weeks, in the manner of which they have, it's both creditable and liberating. Combining an acute understanding with a lively impulse, Andersen and Adarabioyo's conjoined decision making gifted Fulham a solid foundation to construct meaningful patterns of play upon, and that customary 'stick or twist' association, the very kind that compliments any beneficial central defensive bond, rendered Leicester surplus.
Embed from Getty Images
Lookman's Mandatory Balls
We cannot change what's already been and gone, although we are capable of atonement and for Ademola Lookman, a fresh start and a rosy outlook was top of the agenda. That deplorable penalty gaff, as far as I'm concerned, all is forgotten and forgiven. The Red Bull Leipzig loanee took to the turf with an insatiable hunger and his accomplishments against Leicester, most notably that calmly slotted opener of his, is testament to the player he truly is. With boosted confidence, craving to pester the opposition, Lookman was virtually unplayable Wesley Fofana, I'd skulk into hiding for weeks on end.
The 23-year-old grafted in order to dismiss a possible loss of form but whenever and wherever he's played thus far, he's been consistent and compatible to the brand of football we're striving to advertise. With possession, Fulham opened up the taps and there's no better carrier of the ball within our set-up, in full flow, than Lookman. Latching onto Andre-Frank Zambo Anguissa's sumptuous slip, the nimble attacker called Schmeichel's bluff, one-on-one, and putted the game's opener into the bottom right corner, an instance where guts, guile and balls were mandatory.
Remaining relevant along the channels was paramount and Lookman, backed up by Antonee Robinson, gave as good as they got and for many reasons, they were the superior duo. James Justin surged, Fofana strayed, our left-sided duet stole a march and turned the screw. We can laud BDR's reformed insertion at right wing-back (or so it seemed as the game rumbled on) although Lookman's attitude to his role, which entails defensive and offensive fidelity, is just as satisfying. He could have crumbled as a young pro and I'm sure that evening in the east end will remain with him for the rest of his career but these performances, these proficient, plentiful displays, they will reinstate his self-belief and as long as he's on our books, we will reap the rewards.
Andre-Frankenstein's Monster
A freight-train, towing the line from box to box at a rate only he could cope with. Anguissa initiated sequences, swivelled from congestion and laid down the house rules in block capitals and if you're in his company, you either abide or suffer the consequences. Leicester's midfield languished under Zambo's forceful authority and Fulham's supercharged juggernaut was a nightmare suffered by James Maddison, Youri Tielemans and Nampalys Mendy. Three, four, five, even six men on one, our Cameroonian general blazed through onrushing subversives with Ip Man-inspired devastation.
Influential ahead of our back four, visionary as a makeshift playmaker, the 25-year-old hacked through the middle third, machete style, and fixed a deftly-weighted assist, Pirlo style. Precision, prowess, power, Anguissa disrupted the Foxes' rhythm unceremoniously, making a mockery of their outfought fortitude and when we needed a catalyst, he morphed into a V8 engine, fuelled by nitromethane and the terror, the sweet, sweet terror of those that gravitated in his unforgiving orbit.
Just to have an enforcer of his stature on our books, it's irreplaceable. He's rugged, refined and relentless, all in equal measure, a juxtaposed composition that frightens and thrills, a footballing Frankenstein's monster with brawn and intelligence. Anguissa would walk, no, bulldoze his way into every Premier League midfield department, and I say that because he's a governor beyond compare, there really is no one that even comes remotely close to his domineering aptitude. I wanted him nowhere near a Fulham side at the beginning of the term, now I can't picture a matchday line-up without him. Talent in heinous amounts, better the devil you know.