Who should take penalties for Fulham?
Written by Sammy James on 9th November 2020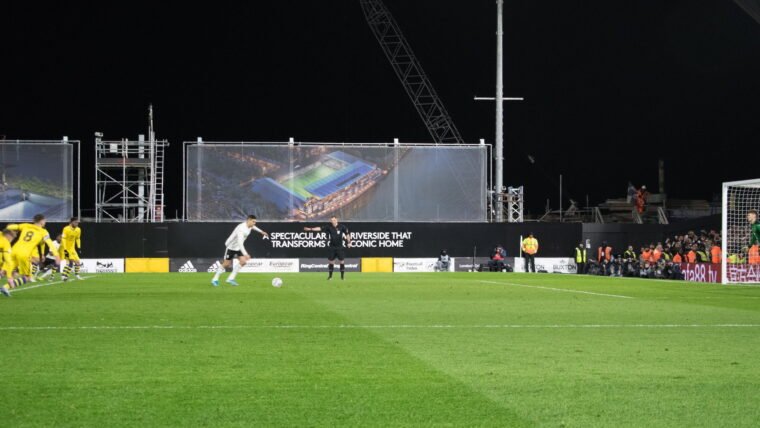 We're all still reeling about Saturday night aren't we? This season Fulham have arguably thrown away three vital points because we're rubbish from the penalty spot. This problem has maligned us for years, with a string of crucial misses back over five years.
In that past half-decade, Fulham have missed 43% of the spot-kicks awarded to them. Given that the average success rate is around 75% according to research by bookies, that's an astonishingly low rate.
So I did some research for the latest podcast, and I thought I'd stick them in a couple of articles.
Firstly, I wanted to find out who should take penalties right now, so I looked at all the current first team players and their career penalty record.
Mitrovic
Total career: Scored 15, Missed 7
For Fulham: Scored 6, Missed 3
Capable of good and bad penalties. His arrow into the top corner against Cardiff in the Championship showed he can hit a beautiful penalty when he wants, but important misses against Oldham, Swansea and Sheffield United show that he lacks conviction when the pressure is on.
Cairney
Total Career: Scored 2, Missed 2
For Fulham: Scored 2, Missed 2
TC hasn't taken one since 2017, in which he took four, but missed two. Both his misses came in derbies against QPR and Brentford, but he scored two big ones in late season wins at Norwich and Huddersfield.
That being said, neither of those penalties that he scored were particularly emphatic.
Decordova-Reid
Total career: Scored 5, Missed 0
For Fulham: Scored 0, Missed 0
BDR has a 100% success record from the spot, scoring 4 for Bristol City (all in 2017/18) and 1 for Cardiff in the Premier League in 2018/19.
What is more impressive is how important a couple of these were. His Cardiff penalty was to give the bluebirds a crucial lead against Bournemouth while they were fighting relegation, whilst in January 2018, he put Bristol City in the lead at the Etihad Stadium in a League Cup semi-final against Man City.
Cavaleiro
Total career: Scored 6, Missed 1
For Fulham: Scored 0, Missed 0
A fairly decent record by Cav. 4 of his penalties that he's scored were for Benfica B, so maybe discounts him slightly. Scored an important match winning penalty in the 84th minute for Wolves on Boxing Day 2017 against Bristol City.
Lookman
Total career: Scored 0, Missed 1
For Fulham: Scored 0, Missed 1
Less said about Ademola the better, although as unearthed last night on Twitter, he has scored a panenka before, in a penalty shoot-out for England youth (hence why it doesn't count in senior statistics above).
Kamara
Total career: Scored 6, Missed 1
For Fulham: Scored 2, Missed 1
We obviously remember the big moment for Kamara, when he stropped his way to taking a penalty against Huddersfield before missing.
However, this is the only blip on an otherwise decent record. His penalties for us against Hull and Manchester United were both impressive. Hard to see him ever being trusted again though after those famous antics.
Kebano
Total career: Scored 8, Missed 3
For Fulham: Scored 0, Missed 0
Neeskens is a helluva threat from a free-kick, so what's he like from the spot? Well, before he joined Fulham he was a fairly regular penalty taker for Genk and Chaleroi and had a ok record, scoring just over 60%.
It's been such a long time since he's taken a penalty, that it would probably be a bit of a risk – but then again, nobody thought Neeskens would score three free-kicks in three games.
In Conclusion
Apart from Tim Ream, who hilariously took and missed a penalty at Newcastle in 2017 for some reason, that's everyone in the Fulham team that's ever taken a spot kick.
Looking at all the data above, my order would be:
Decordova-Reid
Mitrovic
Kamara
Clearly, with the 100% record, Bobby seems like a natural choice. Given that some of those pens he has scored came in high-pressure moments rubber-stamps that for me.
Kamara clearly has the bottle too, and I think he is unfairly maligned given the Huddersfield incident.
Finally, Mitrovic still looks like a solid option for 2nd choice taker. He misses more than he should, but if his Cardiff City penalty shows anything there's no denying he can hit them true when he wants to.