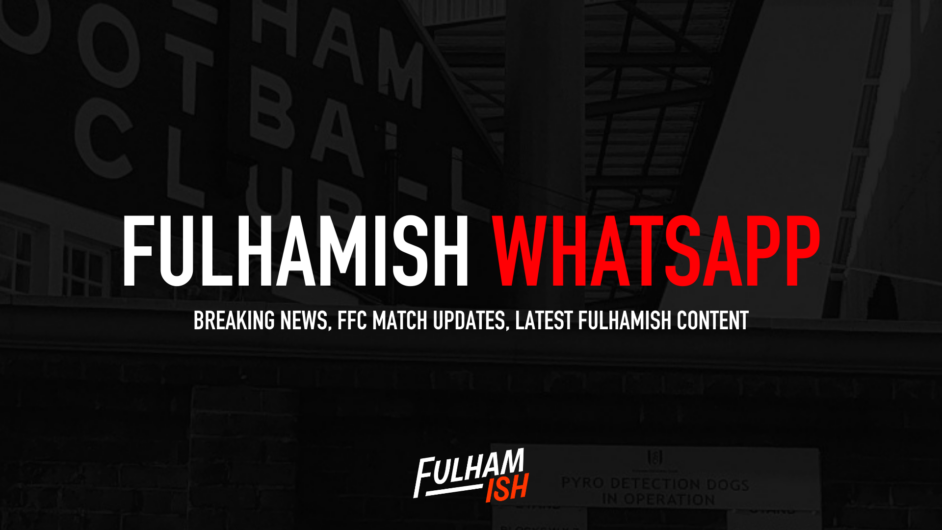 Want the latest Fulham and Fulhamish breaking news straight to your phone?
If so, sign up to the Fulhamish Whatsapp channel and save us in your contacts. We will send you:
Transfer updates.
Match-Day updates including line-ups and summaries.
Breaking FFC news.
New Fulhamish podcast alerts.
To sign up, follow these simple instructions:
Click this link here whilst on your phone.
WhatsApp will open on your browser, and the page will say "Send the following to +44 7533 407812 on WhatsApp". Click 'Send'
WhatsApp will then open and a message will be automatically generated. Send that message in order to start the subscription.
You will instantly receive a message back from Fulhamish confirming that you have subscribed to the updates.
You MUST save Fulhamish in your phone as a contact, otherwise our messages will not go through to your phone.
Frequently Asked Questions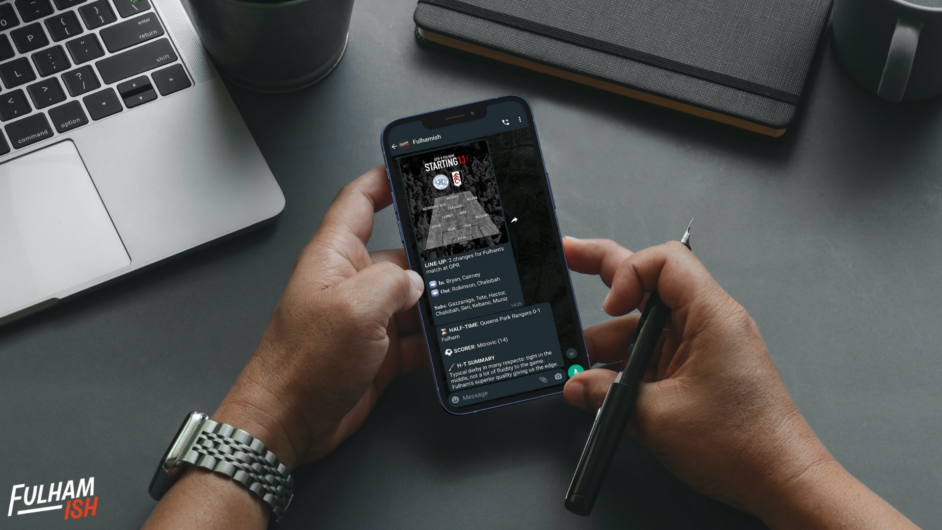 Is this service free?
Yes, it's completely free.
Is my personal information secure?
Absolutely, your details won't be shared to any third parties.
How many messages will you send?
We aim to send no more than one message per day, but on match-days and during moments such as transfer deadline day, you may receive more.
Can I opt out at any time?
Yes, text the word 'stop' and you will cease to receive updates. Please note it can sometimes take up to 48 hours to remove you from updates.
Can Fulhamish read my messages and respond back?
It is possible, but the service is more designed to broadcast messages, rather than for interaction. If you want to interact with the Fulhamish team, sign up for the Fulhamish Community!
I've already signed up, but I'm not receiving messages?
This is most likely because you have not saved Fulhamish as a contact in your phone. The messages will not come through to you unless you do this.