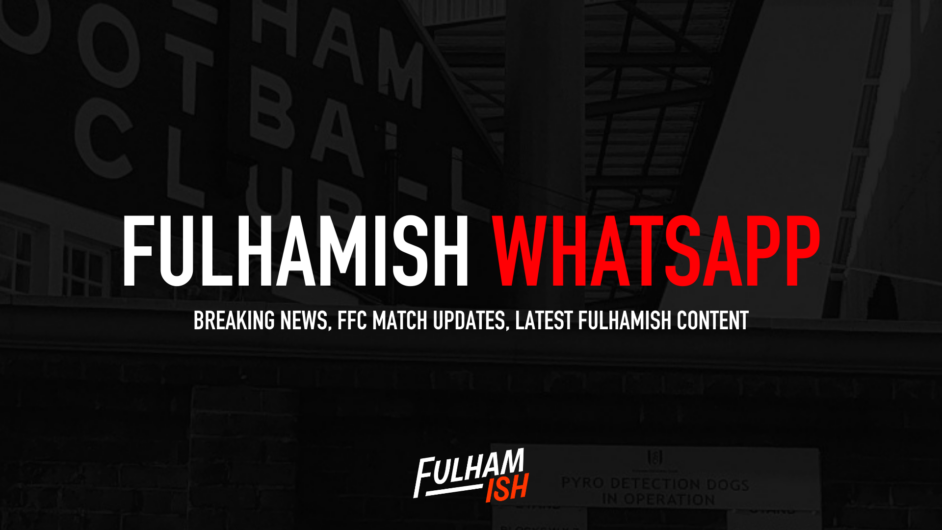 Want the latest Fulham and Fulhamish breaking news straight to your phone?
If so, sign up to the Fulhamish Whatsapp channel and we will send you:
Transfer updates.
Match-Day updates including line-ups and summaries.
Breaking FFC news.
Match previews and reviews.
To sign up, simply click this link on your phone. Tap follow, and then hit the bell to receive notifications..
https://whatsapp.com/channel/0029VaCzpD0KwqST6FYBRz2z