Rhys's Pieces: The importance of Anguissa
Written by Rhys Daly on 5th November 2020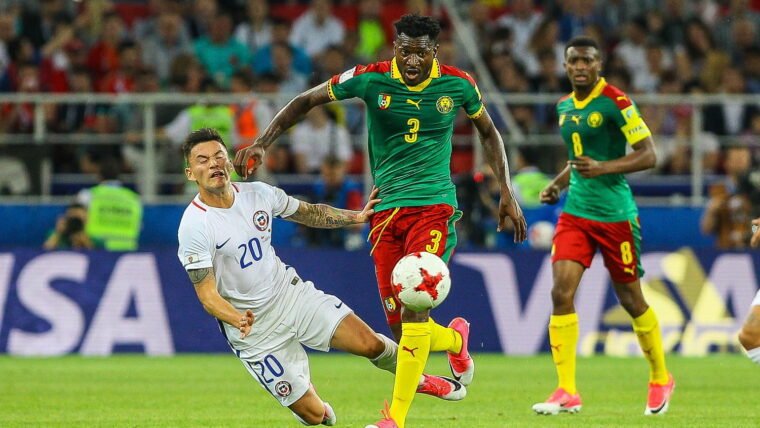 Following our maiden Premier League victory of the season against West Brom, Rhys considers just how crucial André-Frank Zambo Anguissa could be in our quest to avoid another damaging relegation to the Championship.
When André-Frank Zambo Anguissa left Craven Cottage to join Villarreal on a season-long loan deal in July 2019, many of those who'd watched him struggle in the Premier League would not have anticipated a return.
Although the former Marseille midfielder did offer his support for Scott Parker ahead of his first full season as a senior boss, it seemed as though the midfielder's time in England had come to a mutually-agreed conclusion.
SW6 redemption
A matter of 16 months have since passed, and Parker has now overseen his first victory following the return to the top flight, and it was Anguissa's presence that proved to be a vital cog at Craven Cottage.
In front of a back five made up entirely of summer additions, the 24-year-old put in a performance that helped bridge the gap between defence and attack, and gave skipper Tom Cairney the opportunity to express himself.
While proving he can play in a system with both Mario Lemina and Harrison Reed, the fearless nature of the performance was somewhat reminiscent of Mousa Dembélé during his time in west London.
Although the tough start to the campaign looked to be taking its toll on the new-look squad, the Baggies clash showed off the best of Anguissa's passing, tackling and dribbling ability to the delight of his manager.
Embed from Getty Images
It may have taken him 41 Fulham appearances to prove his worth to the most vocal doubters, but Anguissa has returned from Spain with a newfound confidence while making his influence felt at the highest level.
Although it is more than likely that some part of Anguissa would have wanted to stay to La Liga ahead of the new season, his attitude and desire to play for Fulham impressed his manager following their reunion.
After a bid for his services was rejected back in September, Parker said: "Yes, the club want him to stay – from my point of view he will. He's a player I love, he's a player that I've spent a lot of time with from when I first came.
"Frank's been very, very professional. He has a sole focus about him, which is getting as fit as he can and getting in this team. All the signs are very good. I hope that is still the case when the [transfer] window shuts.
"You never know when a window's open what can happen – I'm not just talking about Frank, I'm talking about everyone. But hopefully he'll be part of this."
Anguissa made 39 appearances across all competitions under Javi Calleja to help Villarreal to an impressive fifth-placed finish, scoring and assisting twice apiece across 20 wins and five draws.
Calleja made his thoughts over the midfielder abundantly clear as recently as July, and hinted that they would exercise a apparent buy-out clause during the summer: "He's a very important player, a key player who gives us a lot.
After reading an article at the start of the season that claimed Fulham didn't deserve to keep Anguissa for the new Premier League season, I feel compelled to mention why he's been handed the perfect platform to thrive.
Being given the chance to play in such pivotal position for a top-flight English side is a luxury not afforded to many, and with the obvious attacking talent around him, Anguissa has been given the tools to reach his full potential over the coming months.
Having already accomplished 26 dribbles while carrying the ball out from the back, completing 88% of his passes and chipping in with 15 tackles, Anguissa is ready to help fire Fulham up the table. And for a player who's sparked so much debate, that's something we can all agree is a good thing.