Five Thoughts: Manchester United 1-1 Fulham
Written by Cameron Ramsey on 19th May 2021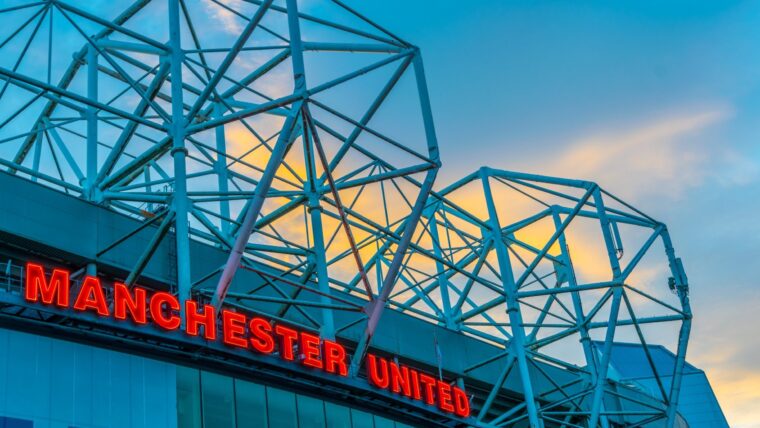 This, this is simply incredible. I saw a post on a certain bird app that revealed 46% of our points this season have come against Liverpool, Tottenham Hotspur, Arsenal, Leicester City and our opponents on Tuesday evening, Manchester United. For a side destined for the country's secondary division, that's top echelon business. With a matchday squad without Aleksandar Mitrovic, entirely, with Mario Lemina deputising in a back three, with Tim buggering Ream risen from the ashes, Fulham spoiled the return of live football for the Red Devils' 10,000-strong fan base, who actually remained in the terraces for once. I hope they all made it back to London okay.

The application from all at Old Trafford was terrific. Ole Gunnar Solskjær's set-up set the pace in the early stages, Edison Cavani netted a goal-of-the-season contender that should never have stood but soon, Scott Parker's temperamental XI warmed to the occasion and upped the ante, ferociously. This time, the Whites weren't dog shit, penning this article's been a pure pleasure, with a warm, tingling sensation coursing through my loins, and I don't care who knows it. One last hurrah, that's all we wanted and though it was another wanky draw, our 13th to date, the fight-back will surely set the tone for a tortuous return to Sky Bet football.
Aggression Bites Back
Embed from Getty Images
That rousing second-half show of aggression really rattled United's cage. For months, we've pleaded for Fulham to rediscover that competitive defiance that warranted a win at the King Power, a historic 1-0 triumph at Anfield, as well as an equally astounding dub on the blue half of Merseyside and at the Theatre of Dreams, the Whites cranked up the heat to make the Red Devils sweat. Headed by a cautioned Lemina, Parker's assailants sneered as they got down and dirty, hustling United's star-studded compliment abruptly, stirring Solskjær's methodical formula into a watered-down Happy Shopper knock-off and while everything is indeed too little, too late, we can allow ourselves to revel in the desire and effort pledged by a starting XI that was quite possibly pulled from a hat.
United were comfortable in the first 45, the game had a training match intensity with Ole's side administering the lion's share undeterred. It wasn't the horror show we'd anticipated, the Whites held a particularly firm shape and obstructed Paul Pogba and Bruno Fernandes' stately influence, although a second-half implosion was anticipated. A commonplace capitulation for the Whites, there was not, for it was the home side that slackened and Fulham thusly tightened their grip. We were steely, unforgiving, merciless in the press, and with a smattering of smart stops from Alphonse Areola in between buccaneering escapades, the visitors rallied with intent and urgency, suffocating the Reds without relent. First to every ball, stronger, more resilient in the challenges, feistier in individual instances, our already-relegated collective clenched fists and gave an 'elite' superpower a humbling, planting a parting dig at the Glazers and their not-so superior franchise.
Joe Draws Blood
Embed from Getty Images
With claret spilling from his hooter, Fulham's unlikely equaliser, Joe Bryan, drew blood in the 76th minute to stem the hosts' slender lead and the left-back by trade, free-flowing, pulsating, is all we'll ever need along the left next term. This is a drum I've banged vigorously and I know I am not alone: Bryan is so much more effective in advanced positions and he's wasted as part of a straight back four. He can operate as a wingback, his rudimental defensive acumen enables him to cover adequately but moving forward, uninhibited by constricting preservative responsibilities, he carries a persuasive, proficient edge.
Interlinking with Ademola Lookman along the left, Bryan became a secondary outlet in advanced areas, a trait he flaunts so well, and with a broader hitman to aim for (an ejected Mitro', you could say), his in-swinging crosses could've given David De Gea more to think about. Marking Mason Greenwood, thus protecting Tim Ream's vulnerable mobility, Joe hassled, getting involved wherever and whenever he was required and in the final third, he used his noggin to ghost into United's penalty area undetected. That bonce was utilised again as his childhood chum, Bobby Decordova-Reid, caressed a sculpted cross into his path and as any pretending attacker should, Bryan butted the ball into the deck and the resulting skip from United's snooker table surface rendered their Spanish stopper helpless. A real striker's finish from a 'defender' that secured promotion at Wembley with a brace of grace and originality. He's a winger, and that's all that needs to be written.
A Recurring Ream
Embed from Getty Images
In our previous 5Ts, I'd flirted with the notion of deploying a range of permanently contracted players, of which would almost certainly be around next season, and when I made such a declaration, I didn't have Ream in mind, at all. The ageing American centre-half comes with his own calamity klaxon, he simply isn't cut out for the extremities top-flight football expends but sod's law, rubbing against the grain, the 33-year-old summoned the 2017-18 version of himself, when he was SW6's untouchable disciplinarian. Greenwood threatened to spin his elder into oblivion however Ream, fresh from virtually a whole season in the shadows, turned back the years to muzzle United's revered prodigy.
Michael Hector, for me, was nailed on for an outing as I see the Jamaican as a first-choice option in the coming season but Ream isn't a spent force, it seems, not by any stretch. For the most part, the veteran centre-half was relatively undisturbed, he did brandish a customary loose pass or five but in all honesty, he depicted a composed watchman that had shaken his PTSD demons. I think he's done out, old hat, surplus, a bumbling liability that screams Seattle Sounders, Scott doesn't. Maybe Parker wished to hand Ream one last dance in the grandeur of top-flight football, for old time's sake, although as we're allegedly planning to construct a team based around experienced heads that are well past their sell-by dates, perhaps Sergio Reamos' date with destiny is a long way off yet.
Anguissa's Artistic Ruckus
Embed from Getty Images
His days as a bona fide Fulham man are undoubtedly numbered, his Gucci holdalls are packed and ready to go, so when the real Andre-Frank Zambo Anguissa decided to stand up on one of the English game's biggest stages, being Old Trafford, obviously, we've got to drink it all in and savour the experience, for all it's £22.3m worth, or whatever we paid Marseille eventually. Anguissa is designed for the Premier League, you cannot dispute his distinctive, albeit sporadic, talent and United's midfield grappled with an animated all-rounder, fuelled by the presumed betterment of his immediate future and you know what? Fair fucks to the guy. He hasn't been an undisputed mainstay since his arrival in 2018, nor has he set the world alight this season, although there's definite potential within the Cameroon international and his power, twinned with invention and intervention, levelled the playing field for the Whites.
With legs as long as Mick McCarthy's face, Anguissa plucked rogue balls out of orbit, swivelling mid-flight, to interrupt United's sequences and in a swift shimmy, he'd wiggled out of traffic and into unobstructed lanes. The 25-year-old moved with a motive, his passes didn't always stick but he caused a ruckus, advocating Lemina's appetite for destruction with his own artistic twist. His outing wasn't flawless, it was never likely to be given the opposition but in a midfield third that housed Paul Pogba, Scott McTominay and Fred, Zambo enticed and engaged, refusing to be drowned out by the Europa League finalists. Hounding Luke Shaw, he prodded possession into BDR's path in the build-up to our equaliser, a gutsy demonstration against one of Europe's in-form fullbacks. I'm sure he'll feature against Newcastle United on Sunday, a game that will undoubtedly be his last at the Cottage in Fulham's set-up, although his inclusion, amid obscurity, on Tuesday evening felt like a muted farewell.
Fabulous Second Shift
Embed from Getty Images
We've only seen him play 185 minutes of first-team football in all competitions this season although I don't think I'll ever tire of watching Fabio Carvalho tamper with unassuming fullbacks. Carvalho, as he did against Southampton, interchanged across the front three, slotting into various roles smoothly, and with a resurgent England international in Shaw to contend with, the 18-year-old put a taxing shift in to push the podgy left-back to the brink of sanity. Fabio refused to give Shaw a solitary inch to function within, he's slight in comparison but his willingness to barge shoulders with the esteemed big boys of this division is gargantuan and he reaffirmed his dedication in retreat, also, as well as on the break. He snapped back, zipping into perilous scenarios to curb United's offensive surges and subject to Lookman's finely-weighted through ball, he could've restored parity sooner. He left Victor Lindelof for dead as he hared into a clear striking position, and if he'd perhaps nudged the ball an extra yard, with an extra second to set himself, he would have diverted past De Gea, no questions asked.
I'm trying not to build the youngster up too much before he's even begun to walk in this Fulham side but then again, why would he give a shit about what an average Sunday League dweller's got to say? Fabio's gifted, a class above any would-be graduate we've seen in a Fulham jersey in recent years (Harvey Elliott's a helmet, so he doesn't count) and when the bar's being raised so, so high by a complete novice, an unknown entity to the senior platform, no disrespect, we are blessed and licensed to shout about it obnoxiously until we're clinically dead. In what's been a shit-show of a return to the Premier League, Carvalho's been an exhilarating source of intrigue, a player to levitate arses from sofas in limited game time and I can't stress this enough: we have to hand our youth prospects a chance because if Fabio's anything to go by, we're sitting on a wealth of untapped, unpolished, ambitious riches.