Five Thoughts: West Bromwich Albion 2-2 Fulham
Written by Cameron Ramsey on 31st January 2021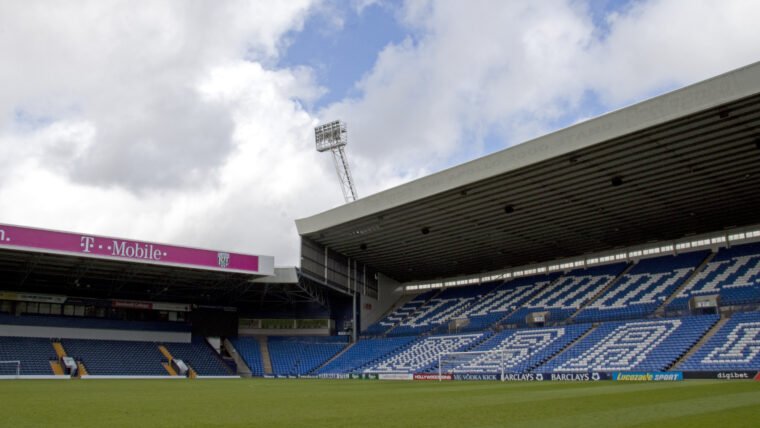 I've never known a Fulham side quite like this one. It fluctuates, in and out, hot and cold, and though we're cut adrift, up shit creak without a paddle, I can't help but feel there's hope for this consigned, on the fritz ensemble yet. Sam Allardyce labelled Saturday's meeting 'season-defining' and Scott Parker, dismissing the statement, wasn't as twitchy.

Do I think we're dead in the water, in solidarity with Scotty's buoyant sentiment? No, although I do think the oxygen's running thin, fast. West Bromwich Albion are in the same predicament and are a horrible side to watch and yet, as the game denoted, we are equal. How depressing is that?
We haven't helped our chances of survival, not one bit but crucially, through the hardship, the shortcomings, we aren't losing. Positives are in fairly short supply, although we'll take solace in the fact we're enduring, competitive in patches, and in with a muted shout. I'm adamant we'll turn the Foxes over on Wednesday, just don't quote me on it.
First Half Mirage
Embed from Getty Images
Focused, in the zone from the off, Fulham assaulted the first half with endeavour, tenacity, and West Brom simply couldn't establish a rhythm, whatsoever. It was clockwork, the Whites' seized possession and set about dismantling the hosts' malleable structure and from back to front, in every conceivable aspect, Parker's boys were first-rate, a credit to his do-or-die vision. Purring, waxing lyrical, football Twitter extolled the Whites' persistence, a comprehensive drubbing was predicted and encouragingly, with proceedings firmly under their control, Fulham were peerless.
Every time the Whites ventured over the half-way line, they looked like scoring. Fluent, symmetrical, the visitors summoned demonic counter attacks but for all the devil in their approach, conviction strayed, yet again, from their final product. Bobby Decordova-Reid, following his adeptly dispatched opener, was odds-on to stroke home his second but the foot of the post came to Sam Jonhstone's salvation. Ademola Lookman weaved under duress but wasn't able to connect cleanly and with 7 shots on target, 5 off the mark come the end of the game, several big, big chances, to widen the margin went wanting and you could tell as each distinctive shot escaped the back of the net, that it really was going to be one of those cruel, bitter foredoomed days after all.
With a catalogue of opportunities being neglected, the hosts knew that their luck may well be in. Football often scripts a narrative that astonishes and deceives, and whilst Fulham were seemingly in the driver's seat, cruise controlled to victory, their uncouth execution goaded punishment and persecution. From a constructive point of view, the first half was undeniably the best Fulham had played in a long while, albeit against a poorly organised outfit in the Baggies but at this level, with a clear rear-view mirror, we can't afford to take our foot off the peddle for one moment, idling in neutral is not wise and complacency, as we found out, is a byword for guaranteed disaster.
Second Half Disparity
Embed from Getty Images
Lulled into a self-inflicted false sense of security, with a slender 1-0 lead which was unassailable in the Whites' eyes, the finger lifted off the trigger and the shotgun was turned upon ourselves as the hosts' depreciated morale mutated against the run of play. West Brom, before the break, were at the mercy of the Whites but with a renewed sense of intention, Allardyce's motiveless men regrouped off the back of the one-time England manager's intervention and sparked a revolt.
The Baggies hijacked proceedings with an opportunistic equaliser and that startled Parker's camp, who'd taken their standing and status in the fixture for granted, hitchhiking on flawed pretences. It really was a game of two halves, the cliché couldn't be more appropriate. Fulham had sugar in the tank and the Baggies' high press, combined with an undeviating directness, gradually syphoned their guests' energy and impetus. We couldn't make simple passes stick, we barely graduated past a slackened, yielding tempo and that debilitating, denouncing malaise dithered ominously, parading our ugliest imperfections in the worst light possible.
West Brom clamoured, flipping the game on its head unceremoniously, and with the Whites knelt on the canvas, a body blow was landed with their second of the encounter, a move that yanked the stuffing from our vulnerable underbelly. Harrison Reed launched a teasing ball into the penalty area and Ivan Cavaleiro was equal to the cross as it skipped off the turf but that merely crushes salt into the wounds. A draw is not a consolation in this instance, it's incriminating. Endorsing an undying positivity is well nigh impossible, we will suffer dips in form and fortitude, but when we're in the ascendency, with a clear incentive, folding in such an accusable, wretched manner is sickening, degenerative to the principles we readily abstained at the drop of a white handkerchief.
Mitro's Inviting Contribution
Embed from Getty Images
For what it's worth, which isn't a great deal momentarily, Fulham's attack, with Aleksandar Mitrovic back in contention, was convincingly effective in the Black Country. At last, we finally scored more than one measly goal and, as we've already discovered in detail, we should have scored hatful and that, meriting his presence, is down to Mitro's incorporative industry. West Brom's back line was flimsy, detachable, and with a focal point up top, the Whites could construct methodically with the Serb's substantial stamp of approval. Openly criticised for slowing the tempo, Mitro's actually the calming influence our frantically faulty strike force requires, and from what we've seen in the last 100+ minutes, or so, where he's featured, we've undoubtedly carried a persuasive menace.
Mitro is starved of success in the final third where his goal-scoring drought's concerned but cooperatively, the striker's contributions have broadened. His naturally deadly aptitude is dormant, although his spatial awareness in key areas has evolved. He's no longer selfishly insufficient, last year's leading bagsman invites his teammates into favourable striking zones and for the betterment of the team, he's obligated to bolster our offensive relevance by any means necessary. Kyle Bartley was sucked into Mitro's orbit and subsequently, BDR and Ademola Lookman were free to dart beyond, enticing our No.9 to supply the ammunition and as a result, the hitman registered a consummate assist.
With two false nines up top in recent outings, Fulham threatened fleetingly, however as the opponent settled, our makeshift approach was detectable and negated. Reintroducing Mitro' into this system which is dependent on three at the back, with wingbacks and three multifaceted midfielders is tenable, it was trialled on Saturday afternoon and it's evidently practicable. Beforehand, the Whites packed pace without punch but against the Baggies, reinvented and reformed, cohesion returned with a linkage between the lines, and that upturn in design is accredited to Mitro's distractingly instrumental profile.
Well In, Lemina
Embed from Getty Images
Harrison Reed's importance in this squad is paramount. The 26-year-old shields our defensive quarters manfully, dousing the opposition's impulsiveness unremittingly, and emulating his rigid exploits is not elementary in the slightest. Mario Lemina is cut from a similar cloth, although there are distinct differences between the two. Reed is full-blooded, but logical, whereas Lemina's committed, but uninhibited, brandishing a devil-may-care outlook. Dion Dublin's MOTM was Ruben Loftus-Cheek, for reasons that are obscure and unfounded, however if I'm to pick a standout performer, which I will, the Gabonese midfielder's got to be in with an outside chance.
Despite his sporadic recklessness and over-animation, Lemina stuck to the task at hand, mediating between our offensive charge and defensive recoil and, particularly in the first half, the 27-year-old's example complimented the effort and work-rate of Reed. Drawing comparisons is not advisable because they are divergent, although one shared common trait is their devotion to the cause, an assiduity that makes both of them hardened competitors, in their own individual rights, on the highest domestic platform.
In Lemina, we have an instigator that's impassioned, mildly erratic, but persevering, and in the middle of the park against a physical Jake Livermore, a wily Robert Snodgrass and a willing Connor Gallagher, the Southampton loanee's existence was fiercely prominent. For an anchoring force, Lemina does have one too many step overs in the repertoire for my liking, and his gob loves a needless expletive, but up until the 72nd minute, when he was replaced by Reed, in fact, his nasty unpredictability worked splendidly, and as a direct alternative, Lemina's roguery is the perfect tonic for a midfield department that often lacks uncalculated aggression which, I decree, is a good thing in moderation.
Draws Tempt Fate
Embed from Getty Images
At the 20 game mark two years ago, Fulham had 14 points on the board and, remarkably, after the same milestone this season, we have the same return, with one less win, two less defeats but three more draws, of course. We're consistently picking up points, one by one, but we're not getting anywhere with them, we're still circling the same sinkhole and we're still being completely dishonest with ourselves. In two games where winning was imperative, we've scrounged two points and that, no matter how Parker rationalises it in the coming days, is damningly deplorable.
In reality, we are no better off than Claudio Ranieri's monstrously unbalanced variant, a ragtag bunch barren of identity and objective and Parker's current crop, though they're undoubtedly a much more unified collective, aren't breaking the stigma. I understand that formulating a system that burgeons stability and proficiency, with an entirely unfamiliar set-up, is not an ordeal for the fainthearted, or even the inexperienced, however the manpower we have is, on paper at least, vastly superior to the derivative that housed Denis Odoi, Andre Schurrle and Luciano Vietto but, is that a fair assumption? Should this team, formed on fresh, untested connections and compositions, be any more valid than the side Parker inherited in February, 2018, or are we purely staring into the same abyss that concealed a baleful fate?
It's morbid, but it's 100% correct, the Whites are underperforming, considerably, and our intolerance to lifelines is complicit of a side destined for the drop. I fear these incessant draws will majorly dent our mentality, more than anything, because though we're carving opportunities to assert our illusory dominance, we're bottlers, choking at every sitting and soon, the hand that slaps the back will clench and dig us in the face, knocking the club into a state of disrepair. These two games against Brighton & Hove Albion and West Brom, on the road, were primary occasions to set the record straight, to build momentum heading into a treacherous sector of the campaign where we face Leicester City, West Ham United and Everton, and as we didn't capitalise, as we failed to do ourselves justice, we are teetering on the brink of dereliction as our immediate rivals clamber from the jaws of overt inadequacy.