Five Thoughts: West Ham United 1-0 Fulham
Written by Cameron Ramsey on 8th November 2020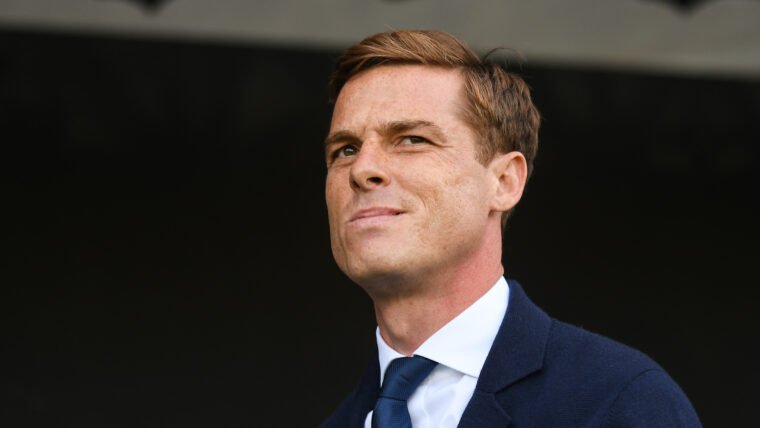 Let's make one thing clear before we mull over the fatty innards of Saturday night's cruel defeat: Fulham are 17th, out of the relegation zone, and we did not deserve the result that unjustly came our way. For what it's worth, Scott Parker's Whites took the game to David Moyes' excelling West Ham United and we are not, by any stretch, resident whipping boys.

An open, end-to-end encounter at the London Stadium made for a box office display (literally) and I'm actually proud of what Fulham exhibited in the East End. We are gelling, weathering teething problems, and we imposed notable problems for the Hammers to solve and that is a credible breakthrough.
The November international intermission has come at the right time. We've two weeks to adjust, adapt and prepare for a difficult string of fixtures and following our last two outings, we've an encouraging basis to work with and reasons to be quietly optimistic. Sure, picking up nothing when it could've been something stings like a bitch, but we've experienced this all too many times before and whilst points were dropped, our heads remained high.
Look Away, Panenka
This, this is a burning topic that's on everyone's lips and finger tips and now the heat of the moment's simmered, I'll try to make sense of Ademola Lookman's atrocious Panenka calamity with grace and decorum, rather than red-faced effing and jeffing. You've seconds of the game left and a chance to share the spoils from the spot is on the cards. Lookman, a young professional that's been around long enough to know it was a critical instance, stepped up to fire home from 12-yards. A long pause between the incident and decision stunts the phase's intensity, but the objective remained the same. Laces, head over the ball, conviction. Anything less spells failure. Refraining from purpose and responsibility, the 23-year-old – who'd never taken a senior penalty before – discarded the precarious position our club is in domestically and allowed his egotistic foolishness to taint his execution. Immortalised on social media, etched on our retinas, what Lookman did is inexcusable, punishable, and to waste a prime scoring opportunity so thriftlessly, that epitomises the term "Fulhamish" in all its associated irony.
Lookman has since taken to certain platforms to apologise for his abomination and I respect him for admitting the fact he messed up severely, although I can't begin to comprehend what his intentions were when he took ownership of the ball, and that still bothers me. Parker, in his post-match presser, said it himself; you can miss penalties, but you can't, under any circumstance, miss them like that. His pathetic rendition stinks of arrogance and immodesty and a scathing dressing down is the least he truly deserves. Knowing that every single point matters for a club like Fulham in the top-flight, that will surely come back to haunt us. I never set out to butcher a player's reputation and Lookman has been a revelation since joining on loan from Red Bull Leipzig, but that doesn't scream commitment to me, it was the complete antithesis.
He soured our Saturday evening, mockingly, although I'm certain he'll bounce back after the international break with a showing of immeasurable redemption. He's the brightest spark in our offensive ranks, a talent that ultimately has to realise his limitations, evidently, and though I immediately took to the bird app to vent my sheer discontent, rightfully, I am still very much behind the winger and I hope he uses this repulsive mistake as fuel for his timely resurgence. We've all dropped clangers and as much as I'd like to slap him round the back of the bonce, dwelling won't solve anything. We have to move on. One thing I will not condone and fervently object to is racially-charged slurs and remarks, and to resort to such a slant is cowardly, spineless and embarrassingly idiotic. Some took to their personal accounts to do exactly that, and that is not what football, society, our club or any conceivable faction of life itself stands for, and it never will be. He screwed up, we're pissed, but we've two weeks to lick our wounds and join forces again. End of autopsy.
Embed from Getty Images
Complimentary Midfield Cohesion
One area of the pitch I'm intrigued by is our midfield and how each component compliments Parker's industrious, and albeit formative, vision. Welcomed back into the starting XI, Harrison Reed replaced an absent Mario Lemina and stamped his own approval upon proceedings. Screening across the back four, Reed mopped up behind his midfield colleagues logically, keeping the Hammers at an arm's length. This is all we've ever known of the former Southampton man and to witness him lay down the law in his customary modus operandi highly appealing and symbolic of the work ethic Parker's striving to instil.
Issued a licence to venture forward and construct, Andre-Frank Zambo Anguissa grappled with Declan Rice, pitting enforcement against youthful exuberance and the contest was an enlightening spectacle. Anguissa was marginally off the boil but still had enough in his locker to disturb the England international's composure and in fleeting junctures the Cameroonian anchor stole a march on the game's complexion and supremacy, as it were, was divvied out between two integral cogs of both respective set-ups.
Revelling within a purple patch of his own, Tom Cairney was convincingly instrumental in his deeds, supporting and innovating as regularly as possible. TC purifies our system, tempering the void between panic and profitability and he managed his duties boastingly across the breadth of the engine room in a free-roaming role. I actually thought that he deliberately slowed the tempo of our advancements on purpose, just to restore a practical equilibrium. We could have rushed and squandered our counter attacks but Cairney mediated our progression, and that's a feature of his leadership. He's not a vocal captain, he's one that lets his left foot and vision do the talking and this upturn in form is his way of reintroducing himself to the player that initially warranted the armband.
We Played Well
So, you mean to tell me it wasn't all doom and gloom in the murky atmosphere of the London Stadium? Correct, we actually played well. Our midfield worked suitably and as it was against West Bromwich Albion, our defensive and offensive departments were organised and regimented, right up until a freak lapse in judgement and communication presented Tomas Soucek's injury time winner. I'm not suggesting it was clockwork, squeaky clean, although the effects of repetition and rehearsal are gradually transforming us into a stubborn, stringent contingent.
The hosts recycled possession systematically and we reset with structure and order. Aerially, we dealt with the Hammers' bombardment, clearing our lines ruthlessly. Tosin Adarabioyo was fixated on punching erratic passes through the centre of the park, but he held his discipline whilst banishing in-swinging crosses and his burgeoning understanding with Joachim Andersen's certainly noticeable. They're a functional central duo and hiccups will happen, but I'm satisfied with their shared application. On the flanks, Ola Aina kept up with a marauding Jarrod Bowen and on the opposite channel, Antonee Robinson restrained Arthur Masuaku and eclipsed Pablo Fornals for pace as the Spaniard floundered in his attempts to shake the searing American's surveillance. Defensively, we're still a prototype, although the personnel we're currently fielding is competently qualified, far from the insecure deficiencies our rear-guard submitted at the start of the campaign.
Moving forward, I'd still appreciate more incisive movement, however we did exact spells where we jabbed the Irons back into their own defensive quarters and we dispensed possession with a refreshing zest and zeal. Work is yet to be completed but as a collective, we're no longer hideously unbalanced, unstable or estranged, we're pragmatic, rational and realistic, even if that all-important killer instinct's still MIA. Parker believes in his camp, Aina conveyed this to the media last week, and the aspiring gaffer's persistence and resolve is beginning to impact upon our performances. Adversity, blunders, affliction, they're not gone for good but the horizon is bright and alluring and if we continue to conduct ourselves with an enduring unification, we'll be the team on the right side of these results sooner rather than later.
Embed from Getty Images
Mitro's Faulty Trigger
He may have supplied both of Monday's goals, but something really isn't right about Aleksandar Mitrovic at this current section of the season. Goal shy, visibly frustrated, Mitro's prolific tendencies have been expended and there's no clear indication to when the once trigger-happy marksman will snap out of this unfavourable slump. He's not languishing, yet, but the 26-year-old passed up glancing headers, whilst climbing above a pint-sized Aaron Cresswell, and also shirked the opportunity to dispatch the last-minute penalty and that is seriously out of character. He's missed a couple, but surely that isn't a long-term fault? Everything is in his head and it needs clearing, pronto.
His confidence has reduced itself to a meagre measurement, he thrives on the satisfaction of beating the 'keeper and dominating his markers but amid his shallow conviction, signs of his usual self were present. As per, Mitro strived to wrench the Hammers back line open, pinning himself against West Ham's centre-halves in order to hold up play to his teammates' benefit. He was constrained by Angelo Ogbonna throughout and the pair eventually exchanged choice words and locked eyeballs and though that may be interpreted as an act of petulance in some respects, impassioned altercations are all part of Mitro's familiar disposition and I was somewhat glad to see his fierce desire stoke up with flashes of defiance. Alas, the bitter truth still remains, we're failing to sufficiently accommodate his presence and our goal threat is waning as a result.
Crosses went amiss and the service on the night sailed innocuously out of the deprived striker's reach – over the next fortnight, we have to devise a method in the final third that directly demands goals from our main outlet because our current stratagem is almost suppressive. Mitro's significance is too valuable to ignore, and though he appears to be someone that can tackle every obstacle himself, he requires a helping hand. We have the highest ratio of crosses in the league, but perhaps we have to mix things up a little, to revitalise the Serb's pertinence upon proceedings. I'm no coach, however driven skimmers across the box, actually committing fullbacks from wide to pull balls back from the byline, these are all viable alternatives to simply hoisting detectable crosses into congested penalty areas where Mitro's often outnumbered.
Areola's Defining Impact
Individual performances, positive or negative, are scrupulously examined on a weekly basis and Alphonse Areola is in line for a substantial pat on the back, following his superb exploits between the sticks in Stratford. We may have lost the game, but that was not at his disservice, in fact, he kept us in the game with a hefty catalogue of smart, prompt stops and that merits recognition. From his distribution, filtering though to his ready reflexes, our first-choice's outing was laden with calibre-determining pluses.
West Ham stung the Frenchman's palms from range within the early stages with swirling pile drivers that ricocheted wildly. The Hammers were fired up in the first 10 minutes and with rock solid wrists, Areola deflected danger without compromise, dampening the hosts' avidity. The Paris Saint-Germain loanee cut a level-headed figure within his 18-yard box and from set-pieces, crosses and impending sieges on his penalty area, the 27-year-old stopper was vocal, organising his defensive department and commanding their composition. Towards the back end of the game, Areola remained vigilant and stuck to his duties with an unwavering dedication.
Cresswell rattled the crossbar from a central position although the fullback's free-kick was actually brushed onto the woodwork by an outstretched Areola, the finest of interventions, defining his nimble capabilities. Said Benrahma jinked into a striking position on the byline and took aim, twice, at Areola's near post but on both occasions the 'keeper shielded his target, covering his angles acutely. Goal difference may weigh heavily on our hopes of staying up and Areola kept the score line at a bare minimum on Saturday night. The goals we've conceded this season have not been through faults of his own and it's worth remembering that we genuinely have a 'keeper of unbelievable pedigree on our books and for that, despite the result, I am eternally grateful, because things could be a hell of a lot worse.