Five Thoughts: Fulham 5-3 Sheffield Wednesday
Written by Cameron Ramsey on 19th July 2020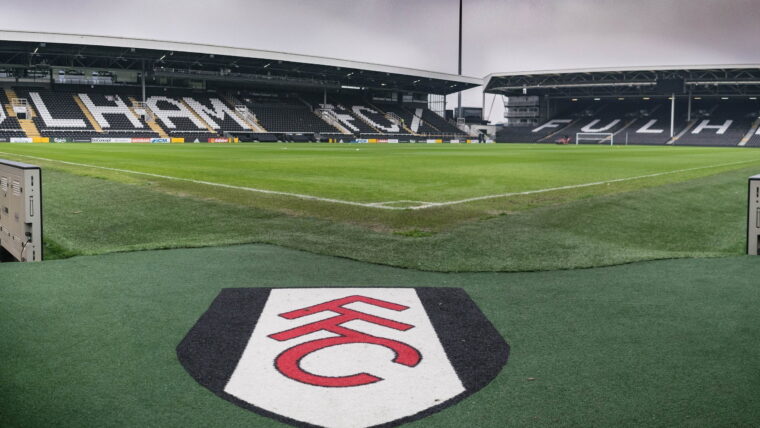 Boredom, never was there such a thing on Saturday afternoon as Sheffield Wednesday fought back at Craven Cottage. Garry Monk's touchline f'ing and blinding wasn't enough for his men to withstand Scott Parker's sharp offensive regiment, though, and now the Whites have it all to do in their final fixture of the season.

The end is nigh, promotion is so close but yet so far away and football's only just returned to our lives, we can't have it leave so suddenly, there's gotta be more, right? 4th place is guaranteed, but do we dare to finish higher?
I've always said that promotion may be a little too soon for this collective. Under Parker, there's just too many question marks and insecurities but really, with the prospect of instantly returning to the pinnacle of the English game again, I'd be a mug if I turned my nose up at it. Whatever happens, wherever we reside next season, the journey's been a pleasure as always.
First Half Cruise
In all honesty, I can't recall a first half where Fulham – other than the opening 45 minutes on Saturday – played in such a calm, relaxed manner. The Owls advanced swiftly through Kadeem Harris, although each of our departments cooperated in near perfect harmony to stunt the visitors and get this, we actually struck the opposition on the counter attack to full effect. We've pined after such performances in recent weeks and it's vintage Fulham shithousery to switch on the style, almost before it's all too late.
Charging with the ball, the Whites wrenched Wednesday's shape wide open and were free to chalk up three goals before the interval – that's unheard of under Parker, it simply doesn't happen. With acres of space to explore without being harried, Fulham forged compelling patterns and made the visitors chase shadows and under the stifling mid-summer heat, weary legs and minds crept into the picture for Monk's camp. Clumsy challenges, misplaced sequences, Fulham took advantage of Wednesday's lackadaisical disposition and we stuck to our game plan religiously. Soak up pressure, alter the tempo and hit the final third with everything.
Not discounting the fact that Joe Wildsmith's palms are made of melted butter, we were devastating in front of the target and made their dominance pay. a few tetchy passes here and there are all part of our misguided makeup, but I was very pleased with our enthusiasm as we stamped our authority, it was just so refreshing to see a Fulham side express themselves with complete certainty in our underlying capabilities. Three goals up, no sign of Wednesday retaliating, we were cruising, at last, with Parker at the wheel.
Second Half Absurdity
Remember I said something about Wednesday more or less admitting defeat? That was a lie. After the break, The Owls got the bit between their teeth and waged war on our 18-yard box and with nothing to lose, in essence, they carried a threat that was very real and very forceful. Wednesday swapped out Alessio Da Cruz and Josh Windass for Adthe Nuhui and Connor Wickham and they also threw Jacob Murphy into the mix for Moses Odubajo. As soon as those subs were made, I knew we were in trouble. The second-half, without question, was the most Championship spectacle you'd ever hope to witness. It was unscripted carnage, end-to-end lunacy, and it highlighted the best and worst factors of Fulham's resolve and fortitude.
Typically, we gifted Wednesday a chance to close the gap in the 49th minute. I'm all for possession football, just not in the depths of our penalty box and certainly not when Maxime Le Marchand's in custody of the ball. The Frenchman did a fairly good job until then, but he sold Marek Rodak down the river with a panicked stab and, whilst it was nowhere near a penalty, Murphy was supposedly felled by the Slovakian 'keeper and Nuhui slotted the resulting penalty into the bottom left corner. Comedy at its cruellest. There was a strange narrative from that moment onward. Fulham appeared to settle but were still vulnerable and an enlivened Owls squad that were creaky at the back carried a purpose moving forward. Neither side were better than one another, it was like a boxing match between two middleweights, trading cheap jabs without calculation in the closing rounds.
We widened the deficit, they pegged us back. Nuhui relishes an opportunity to net against Fulham and the Kosovo international crashed home, twice. He's a deceptive striker with a nose for the target and before we knew it, Wednesday were back in contention. As the game progressed, Fulham gradually lost their spark and creation and tempers were starting to boil over. Proceedings ran on a knife edge, a tension tainted the atmosphere and as the minutes whittled down to seconds, our slender 4-3 lead dangling in the balance, Bobby Decordova-Reid let loose from 25 yards or so. BDR has been laughably unlucky in goal scoring terms of late, he's virtually pan handling for scraps, but he did register his 6th league goal in the 92nd minute with a beautiful daisy cutter and clenched rectums across SW6 were liberated simultaneously. It wasn't necessarily good for the old ticker, especially after Harrison Reed's ejection, but that was an exceedingly exciting 90 minutes of Sky Bet football. It truly is the best division on this doomed little planet, and what an advert to rest my case on, too.
Buzzing For Kebano
I'm buzzing for Neeskens Kebano, you know. The DR Congo winger's viewed as a disposable component within our set-up and that is a objectionable injustice. He's chipped in with 20-minute cameos, he's been hauled off without valid reasoning but on Saturday, within the starting XI, the diminutive winger raised the standard and was my personal man of the match, and I'm sure that stands for many others as well.
Dominic Iorfa's ankles will need icing for a few more days after engaging with Kebano. The 28-year-old trickster spun Wednesday's ill-equipped fullback inside out, entangling him in a web of slaloming shimmies and shoulder drops. Kebano's rattled woodwork this term, he's fizzed wide of the mark, but he wasted no time in tallying his first goal of the season in the 11th minute. Killing a cross field switch, Kebano dipped inside and set his sights from range. Wildsmith should have smothered it, but the Paris Saint-Germain graduate's effort trickled past the flap-handed stopper, gifting us an early lead.
Kebano was primed and ready for action, his expansive, direct approach along the left enticed meaningful attacks and if he couldn't scurry beyond his immediate marker, he rotated possession logically without admiring his resourceful efforts. Contesting for set-pieces is riddled with treachery, Aboubakar Kamara will vouch for that, although Kebano was given the nod to fire from the parameter of the box in the 73rd minute. A routine devised from the training field, Kebano squeezed the ball under Wednesday's airborne wall, lodging his second of the campaign and Fulham's fourth of the afternoon. Somersaults ensued, Parker's besotted gaze focused upon the overlooked inspiration and I'm serious, I'd rather Kebano over Ivan Cavaleiro against Wigan Athletic. Cav's a handful, but Kebano's a persistent headache with clout and confidence coursing through his veins.
Mitro On Top
Ollie Watkins is a potent marksman and a worthy contender, but Aleksandar Mitrovic is the Championship's head honcho, there's no disputing that. A brace for Mitro' takes him above Brentford's equivalent danger man in the race for the golden boot and now, with one game to go, the deadly Serb has 26 domestic goals to his name, one more than Watkins. Supremacy restored, although he didn't quite have it all his own way against Wednesday.
Mitro's continually contained by back fours but for his first of the day, he sprung Wednesday's muddled rearguard to latch onto Joshua Onomah's through ball. A bread and butter finish from a tight angle followed, bringing him on level terms with Watkins. In the 41st minute, Kebano was tripped by Iorfa and Mitro' stepped up to the penalty spot. Striding onto the ball, the 25-year-old lost his footing but still managed to dispatch down the centre of the goal. Back on top of the scoring table, a hat-trick was in the offing for Mitro' although a disjointed second-half would put a stop to that particular aspiration.
Fulham tried to build positive patterns of play to incorporate Mitro', but for the most part, our sequences petered out at the striker's expense. Mitro' ploughed into favourable positions, prepared to receive possession, but the pass was either too late or he was inexcusably ignored. His discontent was visible, barking expletives and throwing limbs in despair and, now he's reestablished his appetite, he's going to be making those box-piercing runs and we have to supply ammunition. Glad to see he's found his shooting boots in time for the real challenge that lies ahead in the next week or two. His presence guarantees goals, we know this, but now we need his lethal proficiency more than ever.
Wednesday Is D-Day
It's a crazy enough world already and now, within circumstances that we thought would never arise, we require substantial favours from Queens Park Rangers and Barnsley on the final matchday of the 2019/2020 campaign. Plainly, if we're to pip second place, we need West Bromwich Albion to loseagainst the Hoops and we also require Brentford to draw at the very least against the Tykes and weirder things have happened in this club's lifetime, be sure of that.
We, however, have Wigan to circumnavigate on Wednesday evening and the stakes for both parties could not be higher. The Latics are currently 13th with 58 points although there's grave uncertainty surrounding their future. They're facing a 12-point deduction as punishment for the club's ownership situation, as they plunged into administration. they're on the hunt for new owners and are contesting the sanction but, if all fails, they could also face relegation. They have to win, we have to win, that's what I call a showdown.
Wigan smashed 8 past Hull City to record their club-record win and drew 2-2 against fellow relegation suitors Charlton Athletic on Saturday, so their form is relatively string considering their current predicament, but that's to be expected. Fulham haven't lost a league game against the 'tics since October 2006 but Wednesday's encounter comes with unprecedented likelihoods and apprehensions. The anticipation's a killer, palms are sweaty, knees weak, mom's spaghetti…you get the picture. Wednesday is D-Day in South London and in Greater Manchester – game on.