Five Thoughts: Fulham 1-0 Birmingham City
Written by Cameron Ramsey on 5th July 2020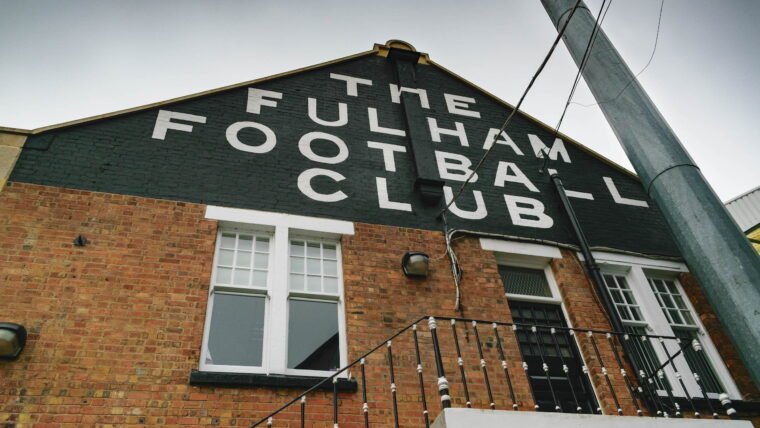 We were milliseconds away from registering our first 0-0 at Craven Cottage since 2011 but it just wouldn't be Fulham if there wasn't a morsel of late drama to digest. Birmingham City advertised a stubborn fight, although there were no Saturday blues to endure for those backing the Whites.

Pep Clotet's men barricaded their penalty area intently, however football's a savagely cruel mistress. Scott Parker's set-up are still markedly uninspired but that's two, yes two, wins in a row and these points are invaluable. It doesn't matter how we claim them, just as long as we do.
As ever, though, we're a pedestrian existence that's motionless in possession, and that's not because of Aleksandar Mitrovic's absence. We've a packed week ahead and we've Nottingham Forest up next, a team that's making their case for promotion known to the masses and an obstacle riddled with hidden trip hazards. Personal protective gear in the shape of Parker's Fulham – best tread carefully.
Switching On Style
My word, sitting through that first-half was torturous. Biting the bullet to shell out a tenner for FFCtv's prosaic live coverage, I simply couldn't concentrate on the action properly, because there wasn't any to enjoy whatsoever. Not even Jim and Jamie's countless birthday shout-outs could capture my interest. Other than Birmingham's squandered chances, the opening 45 minutes had zero appeal and it didn't get much better after the break, either. The sluggish, languid tempo that plagued our approach lasted for 90+ minutes and there was no clear indication to when we were going to at least give it a go. The game was nondescript, and as the drinks breaks came around, I'd down off as many Budweisers as I could, praying they'd plunge me into an alcohol-induced coma.
Predictably flat and easily quelled by the visitors, who squatted in their own half for the vast majority of the game, Fulham were flummoxed. The Blues offered very little going forward and a 0-0, though it may have been the correct outcome, would have been an injustice in that respect – how did we not capitalise on their hesitancy, too? Birmingham didn't want the win, that was obvious. They were playing for a point and, whilst breaking down two banks of four – and the rest – is a troublesome task, we didn't show enough desire and impulsiveness. DIY lobotomy, brought to you by Parker's surgery of trepidation.
In the final third, even with 62% possession, nothing was sticking. Marc Roberts pressed, Ivan Sunjic constricted and a chubby Lee Camp foiled us with a superb double save but then, at the death, Fulham suddenly sparked into life with an incisive team effort, dissecting Birmingham's defensive line in a matter of seconds. Why did it take us so long to establish our rhythm? Literally out of nowhere, the Whites expended their get out of jail free card to switch on the style. We've a wealth of creation in our ranks alongside players with true clinical prowess, but bravery's a trait we're precariously short of. The shackles are loosening, the cell door's dangling by its hinges, but the rotten stench of Parker's last meal is wafting ominously.
Embed from Getty Images
Onomah's Finishing Touch
Joshua Onomah and Harry Arter. These are two vastly contrasting midfielders with numerous dissimilarities but the main determining difference between the pair is simple: you'd never catch Arter in a prime scoring position like Onomah did with moments to spare. The former Tottenham Hotspur man replaced the AFC Bournemouth loanee just before the hour mark and took matters into his own hands. For once, Parker actually made a shrewd substitution that worked in our favour, rather than against it.
Onomah came on with half an hour left and actively aimed to alter proceedings for the better, whereas Arter stumbled over routine phases and rolled around on the deck, crying, again. Comparing Arter to his teammates has become a regular occurrence because we have much better options at our disposal, but they're criminally overlooked. I can't begin to explain just how much I detest Arter's inclusion in the starting XI when we have capable alternatives in Stefan Johansen, Kevin McDonald and Onomah on the bench.
Sod the family favouritism, Scott, you have to start Onomah against Nottingham Forest. His intelligence eclipses the Irishman's and he has to be rewarded for his game-changing impact. The 23-year-old was a progressive catalyst, a pragmatic makeweight between offence and defence, and his positive industry has to be trusted. I called him out as a weakling at the start of the campaign, but now I'm buzzing for the lad. Embrace that enthusiasm, Josh! Your stellar efforts are greatly appreciated.
Kebano's Disposable Energy
It's time to talk up another first-rate Neeskens Kebano cameo, I think. Kebano replaced Ivan Cavaleiro on 70 minutes and outperformed the Portuguese winger in virtually every possible aspect. His energy and directness unsettled Maxime Colin, who'd coasted through the game unscathed before Kebano's emergence, and I'll never tire of watching a winger hit the byline with a burst of intensity.
Cav' spent the majority of his afternoon shuffling across the park without a purpose, a menacing cutting edge, but Kebano wanted to commit his marker, and that stimulating courage is currently in sparse supply across the camp, that's for sure. There's always been great competition for places out wide, and though Cav's a terrific source of zest on the break, he's lost when he's sized up by the opposition. That's not Kebano's bag, though, he loves a battle of wits and gets a sick kick out of snapping ankles.
Spinning defenders silly is all well and good but truth is, regardless of form and proficiency, Kebano has always been disposable. He's not explosive enough to warrant an undisputed starting spot and though he's effective over 20 yards, he burns himself out very quickly indeed. That's why he's a super sub, not a fantastic first-choice. With 15-20 minutes left, his refreshing services are essential, and it proved to be that way against Birmingham.
Embed from Getty Images
Was Hector Drunk?
What in the blazes was up with Micheal Hector in the opening stages? For the first time this season, the Jamaica international made me nauseous. Shaky, limp passes weren't welcome, not from a player of his stature and quality. Hector plated up a golden opportunity for Jeremie Bela and my blood boiled instantly. We don't expect that from you, Micheal. Leave the defensive gaffs for Tim Ream and Joe Bryan. It was almost like he was sleepwalking or trapped in a trance, but I never thought I'd see Hector lumber in such a despondent way.
Hector is supposed to be the stronger component within our central defensive department, but he was the secondary sidekick alongside Ream, a shift in authoritative power on Independence Day. Hector soon snapped out of his downcast malaise, although an abnormal grogginess hung over his overall performance, which is wildly out of character. Those customary switches were telegraphed and aerially, he'd lose out far too often to a 5'11 Scott Hogan.
Surely Saturday's atypical outing was just a minor blip, a mere lapse, but we can't be having that kind of uncertainty on a regular basis, not from him, not now. My knickers are in a twist with this. We won and recorded a clean sheet, so things couldn't have been that bad, but we'll salute Marek Rodak for that particular feat. The Blues rarely breached our back four but when they did, as a result of Hector's early irresolution, we could've been lamenting the 27-year-old's bloopers a lot more closely if our Slovakian stopper didn't deliver.
Praising Reed's Initiative
Harrison Reed, here's to you. Supreme in the middle of the park once again, the 25-year-old anchor was a tenacious guardian throughout and is an indispensable mainstay. If there's one man that's worthy of glowing recognition, it's him. Jude Bellingham and Gary Gardner couldn't surpass the Southampton loanee's resolute endeavour and for the umpteenth occasion this term, he was the dominant contender.
I'm rarely unimpressed by Reed, in fact, I can't recall a moment where he's been anything less than a 10/10 competitor. Bullish in 50/50s, a merciless pickpocket, Reed was always on the ball carrier's heels, gnashing like a protective doberman in hot pursuit of the postman. Shielding our defensive line unremittingly, Birmingham were denied credible opportunities to test our target because of his secure expertise. Holding midfielders aren't typically exciting, but Reed's a different breed.
Provider of Onomah's sweeping winner, Reed displayed an awareness, a responsibility to locate his teammate, who was better placed to bulge the net. He could have taken a pop shot himself, but his astute perception of the situation enabled us to dispatch a highly attractive passage of play. Peerless at the base of the midfield, constructive before all was too late – that initiative is crucial and Reed's resourcefulness is all our engine room needs to remain a valid force at this level.