Five Thoughts: Queens Park Rangers 1-2 Fulham
Written by Cameron Ramsey on 1st July 2020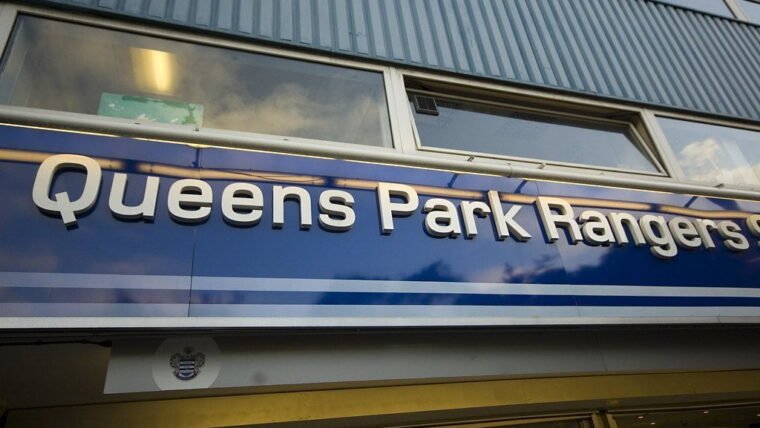 Though my eyes are still stinging from our mono-dimensional performance from box to box, I'll revel in Tuesday evening's West London derby triumph, because I'm frankly exhausted of moaning. Having said that, I never mentioned I'd cease my recurrent whinging, so I'll continue for the sake of reason and debate.

Three points at The Kiyan Prince Foundation Stadium, commonly known as a sh*thole, I mean, Loftus Road, is always deeply satisfying on the surface but, if you dig a little deeper, there's notable bones to pick. We, as a collective, were dreadful in every aspect other than speculative long shots, which actually worked fruitfully in our favour. That will never be good enough for a club dangling within the Play-Off spots, I'm sorry to admit.
Scott Parker had to shuffle the pack slightly, but there's still no method or recipe in his unfounded formula, if you can even label it as such. A cold reality check states that we haven't turned a corner and we're not unified in our flawed bid for promotion. One chillingly tedious win doesn't set the record straight, but maybe it is a shallow shot of momentary redemption in the wake of two hideous defeats.
Prepare or Perish
Just as I was getting comfortable on the sofa, thinking nothing bad could happen within the opening seconds of the game, popcorn and a Stella within an arm's reach, Fulham do a Fulham. It may mean nothing now in hindsight, given we've finally foraged 3 crucial points, but let's imagine we were facing a club that didn't relent like QPR did. The hosts pressed hard and notched the opener before the 1st minute of play, and that suggests to me that the Whites weren't prepared, at all, for the task at hand. After two abysmal meetings prior, why didn't we initially take to the turf like we had a genuine point to prove about ourselves?
Admittedly, the opener came at a premature stage where it was far too early for Fulham's mentality to be truly picked apart, but the preliminary signs weren't positive or pleasing to the eye. For once, our right side was at fault instead of our porous left, and I'm still stuck in a state of disbelief that Tim Ream, a heavily experienced veteran at this level, was pipped to the ball by a West Ham United reject in Jordan Hugill. Everything about that misguided pattern was vintage Fulham foolery and it seems to be a lesson we cannot master. We always start games on the back foot, home and away, so when are we going to sink our teeth in first and stride away with the spoils comprehensibly? Not any time soon, I'd guess.
I find myself asking a hell of a lot of questions in this specific segment, but I'm honestly curious. I just don't know what we want to be anymore. Gradually, we bedded ourselves into a fairly open encounter at Loftus Road, but those flashing warning beacons were still at large. The way we approached each phase was sterile, stagnant and as for Parker's irregular decision to construct a makeshift bank of seven at the back in the dying moments, I'm entirely lost. Rangers wracked the crossbar, but it wasn't like they were waging militia warfare on our penalty area. We've weathered worse storms. Parker evidently has little faith in our ability to hold onto slender leads, and he's actually right to be that way, but I would've appreciated more design and formulation, because we were a jumbled mess come the final whistle. With Maxime Le Marchand on the loose, needless to add, I was bricking it.
Life Without Mitro
Embed from Getty Images
Alright, he's not dead or anything, but I didn't see any improvement without Aleksandar Mitrovic in the final third. That free-flowing, unshackled offensive line we were anticipating must've got lost in the post, because we were characteristically flat, bland and unoriginal. I'll just come out and say it: Bobby Decordova-Reid is a marvellous attacker, of course he is, but he isn't a main focal point and, contrary to Parker's fantastical thought process, he never will be. We're all thinking the same, and whilst Ivan Cavaleiro isn't necessarily a target man, he has more of a presence up top that the submissive Jamaican.
While I'm at it, I'd like us to introduce BDR into counter attacks in future, rather than bypassing him with incessant long balls that screech into orbit. We seemed panicked to lump the ball as far away as possible, particularly after stringing 5 consecutive passes together at the back, and I know Micheal Hector's got a wand for a right foot, better than any centre-half out there, but BDR is not a 6'2 Serbian powerhouse, he's a supportive attacker who's primary purpose is to hoover up behind the ball winner in those congested patches on the fringes of the 18-yard box. It defeats the objective of hopeful clearances all together.
Eden Hazard, Timo Werner, they're players that can naturally do both in the final third, but BDR isn't bound for Frank Lampard's blasted Chelsea revolution and nor is he a Galactico. The 27-year-old's a unique weapon, however he's relatively limited when it comes to searing pace and indomitable power. Mitro' may not possess a dizzying top speed or beguiling trickery, but he is a nasty nuisance, as he's already proved. Mitro' encourages Tom Cairney to scheme and persuades those along the channel to beat their man and hoist balls in his direction. We had none of that industry against QPR and we didn't initiate that smooth transition between midfield and attack, like we'd desired, with the former Cardiff City man at the point of our blunted front three. Come on, Covid, give us Aboubakar Kamara back.
Arter's Eze Evening
"He's behind you!" Cries Harrison Reed as Harry Arter scampers hopelessly after an evasive Eberechi Eze, but our resident pantomime villain's overall performance didn't warrant quite as many boos and hisses as it normally does. He's still insufferably careless with routine passing sequences, although that equalising wallop may beg to differ my opinion somewhat. Kelly really should've done better with that limp paw of his, but I'll give Arter the benefit of the doubt for that one, no matter how speculative it was in essence.
If you don't shoot, you don't score. That's my best Micheal Owen impression and I wear it with pride. We've been starved of goalmouth action of late and somebody had to take responsibility for our frigid stratagem – strangely for us, it was our most irresponsible representative that stepped up to the plate to restore a smidgen of hope. Credit where credit's due, that strike was most certainly on target and with a 'keeper I've never heard of behind it, anything could've happened, and I pray he channels his aggression by driving boot through ball more often, if he's to continue his overstayed spell in the starting XI.
A summary, in a nutshell, of Arter's performance is adequate. Nothing spectacular, but he did an okay job out there in the middle of the park, even if Eze tied him up in knots – that's what Reed's there for, after all. Ultimately, our experienced heads have to turn up each matchday from now on and the 30-year-old's got more than enough know-how and quality within him to make a lasting impact, all he has to do is nip the nonsense in the bud.
Cy's Lethal Missile
Embed from Getty Images
For a man with a pitching wedge for a right foot, Cyrus Christie zipped the winner past Kelly with ultimate precision. The Republic of Ireland fullback charged forward, determined to help his offensive counterparts whenever possible, but he couldn't supply that killer touch when it mattered. That's standard for Christie, so nothing out of the ordinary but that thunder punt, my word, that was astonishing.
The most unlikely of goal sources, Christie registered his first league goal for the Whites with a 25-yard sledgehammer, a projectile that came from nowhere and barrelled under the radar. There's surely no better way you can claim a victory in a local derby and on his return to starting XI, I'm buzzed for him. Heroes can be made in the coming fixtures and who's to say it can't be the Irish Cafu himself?
Ever since Christie joined us from Middlesbrough in January 2018, he's stumbled upon numerous opportunities to establish himself as our first-choice right-back. Denis Odoi's filled the void, Steven Sessegnon's deputised, but Christie's always been overlooked. He still can't cross for toffee and he can't commit his marker without fooling himself in the process and he's prone to a howling error or five, but he's a trier, and we all love those types. All I want to see is players leaving everything out on the field for the shirt, the club, and Christie justified his worth along the right channel with rescuing runs, vigilant marking and a match winner doused with gun powder.
Rodak Saves Blushes
It's been a while since Marek Rodak featured in a 5 Thoughts, so I think it's about time he returned and with open arms, he's welcomed. He didn't have a lot to do, he did have to pick the ball out of his net before he'd even hung his towel in the side netting, but there was one vital instance where his dependable services relinquished QPR's growing sense of optimism.
In the 43rd minute, with the game hanging in the balance, Hugill thought he'd slammed home his second of the evening on the parameter of the penalty area. Settling the ball, the striker swivelled and smashed the ball towards the target with full conviction, but Rodak summoned the best of his agility to palm the ball away. That stroke of goalkeeping brilliance was exceptional and imperative – if the Hoops had stolen the lead before the break, I doubt we would have recovered in the second 45.
The goals conceded against Brentford, Leeds United and indeed QPR were not down to Rodak. There's not a lot more you can do if the ball is met so sweetly, with expert timing, and that's an occupational curse of being a professional stopper. The 23-year-old is a fine stopper and has literally saved our bacon countless times this term since dislodging Marcus Bettinelli. Forget the red cards, the intermittently shoddy distribution, he's exactly who I'd want between the sticks when the stakes are sky high, like they are now.