Five Thoughts: Leeds United 3-0 Fulham
Written by Cameron Ramsey on 28th June 2020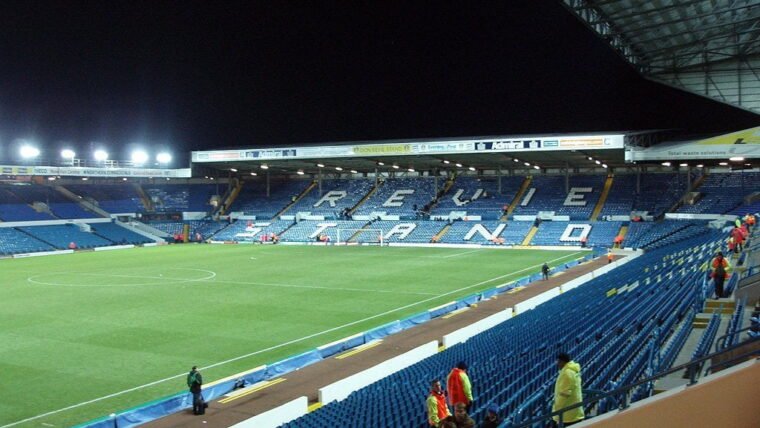 Fulham hadn't lost a Championship meeting against Leeds United since March 2015, drawing 5 and winning 2. With good omens on our side in that respect, we were anticipating a spirited reaction after falling short of the mark against Brentford, but we were eventually force fed the usual tripe as Marcelo Bielsa's table-toppers proved our spinelessness on Sky Sports.

I'll ignore those saying "it definitely wasn't a 3-0 game", because it was, unmistakably, a stone walled 3-0 loss. The Bees exposed faults and Leeds drove a whacking great wedge through our chances of gracing the automatics. Even if we do miraculously make the cut, we won't be deserved of it.
This isn't a sullen, pouting smear session, it's fact. Fulham is nowhere near ready for a return to the Premier League, not with Scott Parker in charge. We've still wounds to lick after the last time we were defaced in the top-flight and now we've got to come to terms with another incriminating loss at the mercy of a side that are genuine candidates. I'll take a few tears now instead of a torrential outburst next year, when we're completely out of our depth and hung by the boxer shorts. I love our club, but enough is enough.
Writing Off Promotion
From back to front, top to bottom along with all the detrimental bits in between, Fulham are not ready for promotion and we aren't even worthy of a place in the Play-Offs at this rate. What we saw, again, was an adverse performance from the Whites but now I'm not even surprised, our abject approach has become an expectation, and we've only been back in business a fortnight. Clinging onto the ropes, still bruised from the weekend before, Leeds landed a substantial blow to Fulham's faltering fight for distinction.
Picture it and be realistic, if we were to return to the big-time next term, surrounded by the tactical cream of the professional platform, we would be lured into the beast's lair and mauled, senselessly. We've players that are pathetically despondent, a so-called manager that doesn't have or understand the concept of a surefire strategic system and we've been mugged of our ambition, decency and dignity. I must stress, this isn't an instant knee-jerk reaction, we've been markedly average since the start of the campaign and I've next to no confidence in the camp.
Maybe it's far too soon for us to seriously consider our future in the top-flight – I personally believe we need at least another year in the second division to really establish our identity once more, because we're nothing more than a faceless nonentity in the present day, waiting for another hard lesson to come our way. Two games in after Covid-19 halted proceedings and I can't identify improvements or rectifications, all I recognise is passive, unassertive subservience. There's still a lot of football to play and numerous obstacles to navigate, but in the space of 180 minutes, we've been stripped of our dignity and robbed of our credibility as a significant contender.
Penetration Beats Possession
Embed from Getty Images
Bielsa, as we know, is regarded as one of the game's most demanding, innovative masterminds. Revered for his hard-hitting, energetic philosophy, Leeds are without question the Championship's fittest outfit and it really showed against Parker's deficient collective. Where Fulham laboured in vain to pass the hosts off the pitch with innocuous sequences across the lower regions of the park, Leeds cancelled out any semblance of an even top of the table clash with devastatingly incisive counter attacks. Penetration, for that matter, definitely beats possession, hands down.
We've been found out. Brentford compounded our weakness in retreat and so did Leeds, it was an almost carbon copy assault on our creaky back four. The 5 goals we've hopelessly conceded since resuming the season have arisen along our left, with Joe Bryan being the weak link. Parker wants Bryan to push on and support our offensive line, I get that, but it leaves us wide open for a pasting once we lose custody of the ball. Bryan is an awful defender at best, but with no cover on the left, we're our own worst enemy. We openly invite pressure with our predictability, we're not fortified or equipped to stamp out the slightest inkling of trouble and Saturday highlights just how vulnerable we are.
At one point, Fulham held 65% possession but for what? We're not well drilled or efficient, we're terrified of losing the ball because when we do, we're oblivious and pregnable. Leeds presented a faultless tutorial on the break and they weren't even that impressive, at all. They were slack on the ball, irrational in constricting possession, but they still made a conclusive mockery of our inferior tendencies in every department. Let's not forget, we have pace, we have power, we have ingenuity, we have vision but as for a cutting edge? A sharpness to our offensive procedure? Impotent, is how I'd put it, a floppy, languid disappointment. "Bielsa ball" isn't necessarily attractive, but it's progressive. Parker's programme is engaging for the best part of 30 seconds, then the thick top layer of concealer rubs off to unveil its hideously tired complexion. All talk, no trousers, mutton dressed as lamb, we've been catfished.
Harrison Versus Harry
Deployed at the base of our midfield as a supposedly solid double pivot, it soon became clear that only half of that partnership was up to the requisite standard. To my left, we have a sturdy, robust, durable competitor in Harrison Reed and to my right, we have a petulant, temperamental, volatile numbskull in Harry Arter. Who's your money on? On paper, idealistically, Reed and Arter should be dynamic Championship duo but for that to work effectively, the work load has to be shared equally – it wasn't.
Reed was a bright spark centrally, busting a gut to disrupt Leeds on the parameter of our 18-yard box and initiating controlled (albeit futile) spells on the ball. The 25-year-old was outstanding, a majestic enforcer within a grossly mediocre outfit, straying from the task at hand was an absurdity. Arter, in stark contrast, chased shadows that weren't even there and was a defective hindrance to our already outfought game plan, as per. One's a Southampton loanee, turfed out of St. Mary's to gain vital experience and the other's presumed to be a versed Premier League contender, masquerading as a fully-fledged Republic of Ireland international. The gulf in quality between the two is simply staggering.
In all fairness, though, Reed and Arter did begin proceedings positively, but as soon as Arter basically dished up an assist for Leeds' 9th-minute opener, his head virtually exploded. One error set the tone for the remainder of his afternoon alongside Reed, who remained calm and composed throughout. Which of the two is meant to lead by example? Reed, who's still learning his trade or Arter, who's experience at this level should shine through bleak mistakes. Parker must be copping off with his brother-in-law, I can't see any other reason why he'd start the sulky 30-year-old otherwise. If Arter starts against Queens Park Rangers on Tuesday, I'll be chucking limbs at drywall.
Mitro's Flying Elbow
Embed from Getty Images
Aleksandar Mitrovic rocked up to Elland Road with a fresh trim, a bonce plucked directly from Tom Cairney's stylist, but his slick new look didn't do him any favours, let's be honest. Mitro' hasn't found his shooting boots and his frustration boiled over in the early stages, after maliciously elbowing Ben White in the chops. Fortunately for the spiteful Serbian, Tony Harrington didn't see the incident as it happened, but he could face retrospective action, and that's exactly what he deserves. Steve McClaren evidently detests the hot-headed striker – perhaps he tapped the Mrs – but he's spot on about his vicious inclination.
If we've any hope, we have to keep our discipline in the face of adversity and if Mitro' is to be slapped with a lengthy ban, we're well and truly shafted. He hasn't hit the target, he's been stranded, shackled, but we are not in a position where we can go without his industry up top. We don't have any other options that even come close to matching his presence. Aboubakar Kamara's a handful, yes, but his recent absence is troubling. He's seemingly vanished from Parker's plans, and that doesn't bode well for his standing in the club's pecking order.
Mitro' stung the palms of Illan Meslier, he nodded inches wide from a corner, but he isn't firing on all cylinders. We count on the 25-year-old so heavily to change games, to be an inspirational spark and maybe that's distracting him in front of the target. The burden of expectation, recognising he's our main source of goals, that has to take its toll at some point, right? I'm sure that once he finds the back of the net again, a flurry will follow, but it's a matter of when and indeed how. He isn't getting the service he desires and he's being systematically marked out of games, nullifying his deadly impact in promising zones. He's a ticking time bomb and now, more than ever, he has to channel his energy for better, not worse.
Anyone Seen Cairney?
Returning to his formative stomping ground to face his boyhood club, Tom Cairney was a muted element at Elland Road, with very little effect on the game. Off the pace and held hostage by Kalvin Phillips' midfield insurgents, TC fizzled out and showed no signs of recovering. This is all too familiar, we've encountered this before, Cairney's devoid of confidence and we're paying the price for it. Can't be a good thing, can it? Our skipper, at the business end of the campaign where everything is there for the taking, is flatter than witch's tit.
He toils through periods where his poise is rock bottom, a shadow of his potential self, and we rely on his creative flair, just as much as we depend on Mitro's potency. When he's running cold, so do the Whites. He couldn't lodge a firm foothold on Saturday afternoon and he was caught out far too regularly. That isn't our resident metronome out there, that's an impostor, a pretender and if he, of all people, isn't gunning for a last-gasp push for automatic promotion, who are we fooling?
He's been here before in his career, he's tasted bitter defeat and sweet success at this stage of the campaign but his mind is obviously elsewhere. 'Aubs FC' and all that, but I reckon fatherhood is definitely consuming his attention to detail at the office. After spending quality time with the nipper on a daily basis, going back to work must've really thrown his routine. Perhaps he doesn't care that much anymore, could it be that he realises this season's been particularly underwhelming, along with the rest of us? I'm praying that isn't the case, but I haven't been bowled over by his relentless work-rate and application, so I'm guessing he's already admitted defeat.