Adios, Aleksandar
Written by Sammy James on 22nd July 2023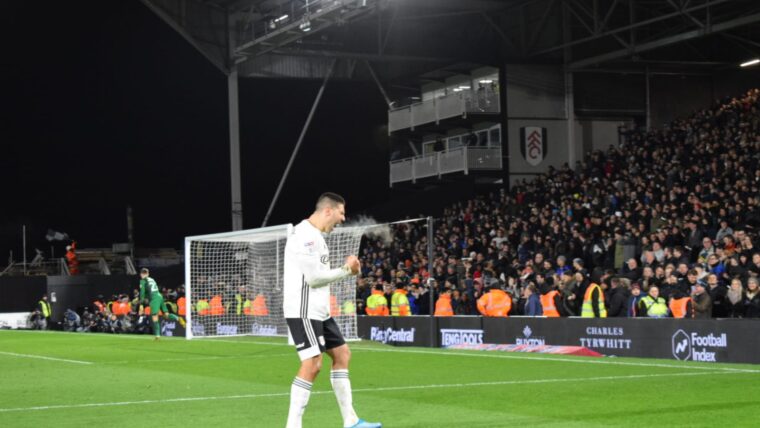 Sammy James shares his thoughts on Mitro's imminent departure from Craven Cottage to the Middle East.
It looks like we've seen the last of Aleksandar Mitrovic then at Fulham, as he (via his agent) pushes for the move to the club he grew up dreaming of playing for, Al-Hilal.
I went into this summer reasonably confident that things would be just fine. Sure, there would be links to players like Joao Palhinha, but my feeling was that there was little possibility of big stars leaving. Lots of players were locked into long term deals, and there aren't many suitors who could be in a financial position to tempt them away.
And especially when it came to Mitrovic, his comments in an interview with Sky Sports in May certainly made it seem like he was very content, "with this manager, with this team, this club there's so much room for improvement. Hopefully if we can stay together we can be even better".
Embed from Getty Images
What I never counted on (did any of us?) was the new found strength and ambition of the four Saudi Pro League clubs, backed financially by PIF.
Even at the start of the summer, the Saudi clubs just seemed like a convenient place for European clubs to get some cash for players on big contracts who were stinking out the joint. Ruben Neves joining Al-Hilal was certainly a more of an eyebrow raiser due to his age, but given Wolves' FFP worries, that transfer made sense too.
Aleksandar Mitrovic, assuming he goes, is another boundary broken for the Saudis. It'll be the first proper transfer arm wrestle that they've won where the other side has properly fought back. Tony Khan said that "if you have enough money you can get away with anything, including murder", and it looks like even having a Dad as a billionaire doesn't win you every fight.
Mitro has made it abundantly clear that he wants to go, and of course it's easy to see why. As the famous quote from Aaron Sorkin's 'The Social Network' goes "a million dollars isn't cool, you know what is? A billion dollars".
The Saudi wages on offer will turn the Mitrovics from one kind of wealthy into another.
Embed from Getty Images
My take is that I just think this move is such a shame for a player who I think had so much more to offer at the top level. Mitro, on his day, has Champions League quality and would be an asset to almost any team. Given the dearth of quality strikers available in the market right now, I think Aleksandar would slot in nicely at many a top club.
Whilst it would be no less painful to see him leave to a 'big club', I'd at least have enjoyed watching him continue to score goals at the highest level possible.
As we know, his clamour for this move to Al-Hilal is about one thing only, money. The Saudi league is of course growing, and it'll probably overtake some European leagues such as Greece and Turkey in terms of relevance pretty soon, but this is second grade football.
Fair enough if you're mid-thirties and searching for a last pay cheque, but at 28? It's a shame.
Maybe we should have seen this coming. If Mitro had burning ambition for trophies and to play at the highest level possible, was staying put at Fulham through not one, but two relegations the best move? Probably not.
And ultimately, we are all wired differently. Some players would happily earn a pittance for the chance of winning silverware and playing for the best clubs, and some players just want to earn as much money for their families and future while they can. It's probably not fair to judge somebody for what they prioritise in life.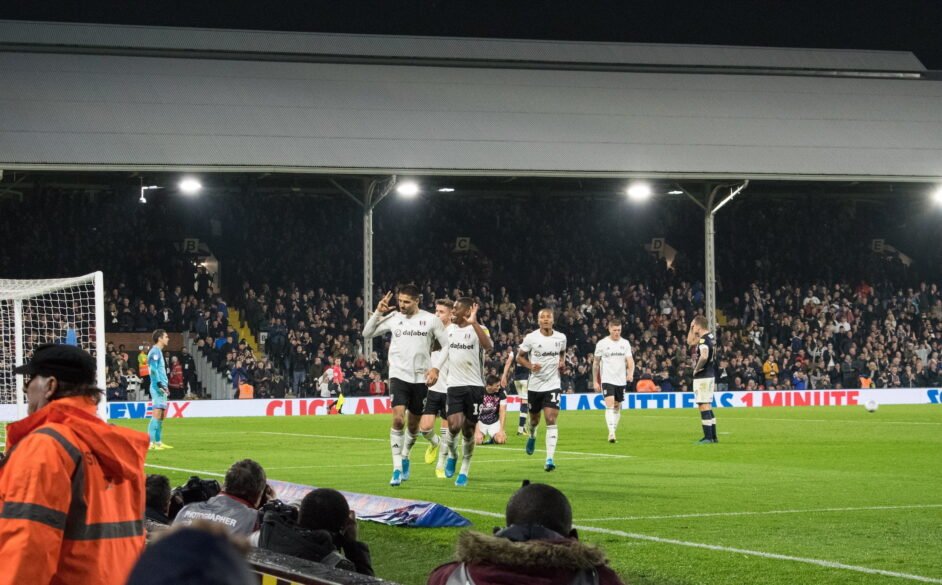 This whole saga might just determine where Aleksandar's position is amongst the pantheon of Fulham greats. On the trajectory he was on, he was certainly on track to be up there with the very best.
He sits on 111 goals, only 67 fewer than Gordon Davies, the club's record goalscorer. If he does indeed leave this summer, I'm sure in time we'll all look back at his Fulham spell incredibly fondly, especially that 43 goal season, but there will always be an element of what-if. The parallels with Louis Saha feel stark.
If we keep Marco Silva (that's a big if right now) then I have faith in him to find the right striker who might even fit this side even better than Mitrovic did. An up front payment of £50 million, even in today's crazy market, is a good chunk of cash for us to find a suitable alternative who can hit the ground running.
It will be a tough search though, and it feels pretty inevitable that a replacement, should we get one, wouldn't arrive until around deadline day. Folarin Balogun feels like an obvious move, but there are some other great options, a rabbit hole that Jack Stroudly recently explored in this article.
For now, I'll cling on to hope that Fulham will somehow manage to price out Saudi Arabia's sovereign wealth fund, but also I think it's sensible to prepare ourselves emotionally for the exit of one of the greatest strikers to ever pull on our famous black and white top.