Four potential replacements for Aleksandar Mitrovic
Written by Jack Stroudley on 13th July 2023
Jack Stroudley looks at some potential Mitro replacements.
Well, this was certainly not an article I was expecting to write. We've had reported interest in Palhinha and Silva, but the links to our Serbian striker certainly seem more concrete. According to the likes of Sky Sports, Fabrizio Romano and Peter Rutzler, Saudi based Al Hilal have had a £22.5 million bid rejected and while the club are adamant Mitrovic isn't for sale, our Serbian prince appears to be open to the move with more bids expected. If he is to leave, it would devastating for Fulham, and replacing him would be a tough task. I've decided to do a bit of research to try and find some options to potentially do that job.
1. Habib Diallo
This first option is current Strasbourg forward Habib Diallo. Aged 28, Diallo is coming into the peak of his powers and has just had a fantastic season in Ligue 1, scoring 20 goals and also picking up an assist. At 6ft, Diallo would be a physical presence up top (in the top 11% for aerial duels won) and allow Fulham to continue to play in the same manner. He's valued at around £17 million, so this is a player that Fulham should look to if Mitrovic leaves. Here's a statistical look at Diallo (in red) compared to Mitrovic (in blue). Those stats would have to translate to the English top flight, of course, but it's encouraging.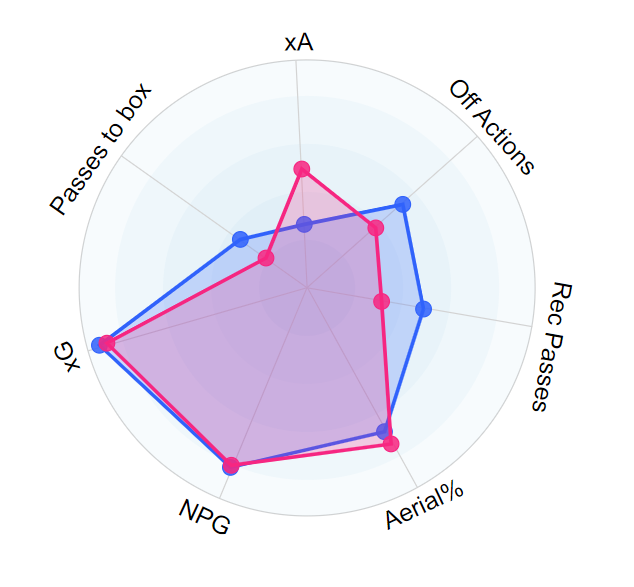 2. Moussa Dembele
MOU-SSA! Look, this one probably won't go down too well. Dembele left us for a paltry £500,000 back in 2016, and has since played in Scotland, France and Spain before being released by Lyon this summer. He hasn't been the most successful player, but on a free transfer we could certainly do worse. Despite being 6ft, Dembele and Mitrovic are very different players with the latter being far more physical. A slight change of style would be needed but at 27, Dembele is someone who is yet to reach his peak and by operating with the ball to his feet, Fulham could get the best out of him.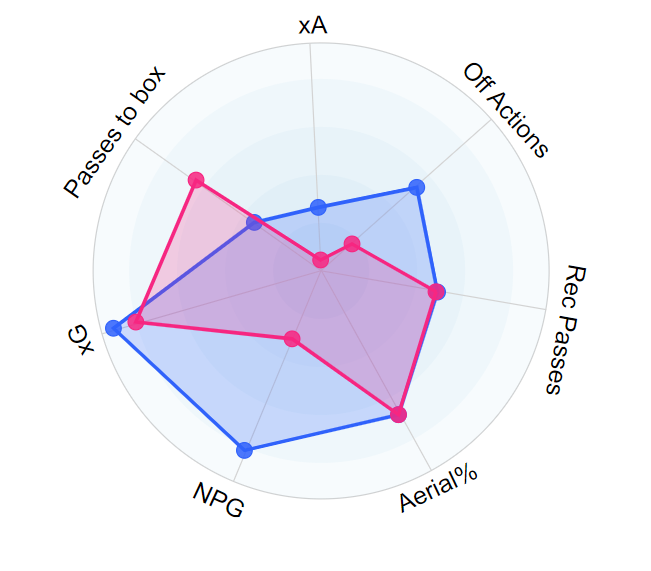 3. Santiago Gimenez
This one feels like a bit of pie in the sky, but it's someone who'd be very exciting for Fulham. Gimenez scored 15 goals for title-winning Feyenoord last season and at aged 22 looks a fantastic player. Gimenez was in the top 2% for non-penalty xG last season, top 5% for shots taken and the top 1% for touches in the opposition box. Feyenoord signed Gimenez for €4 million from Cruz Azul last summer and his valuation is currently €22 million (would cost a fair bit more though) and while he isn't identical to Mitrovic (Gimenez is only 5'9) he would certainly be someone to build a squad around.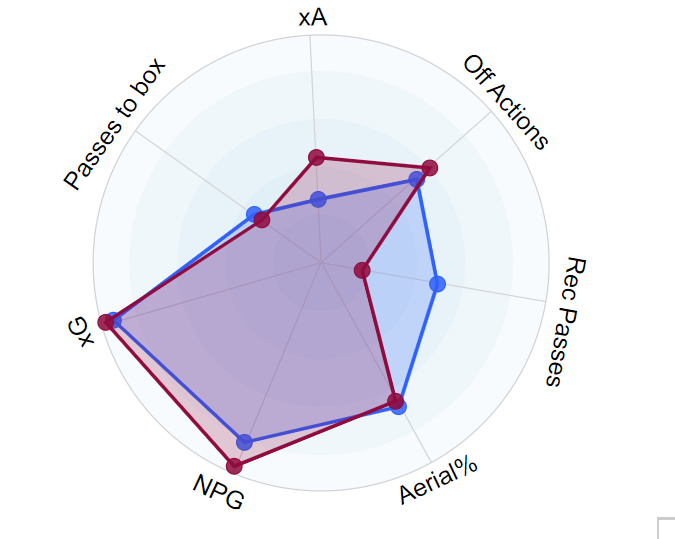 4. Lois Openda
Again, another one who wouldn't do the same job as Mitrovic (surprise, surprise – it turns out Mitro is one of the best at what he does!) but is certainly a bagsman. Openda picked up 25 goal contributions for Lens last season and was in the top 7% for total shots as well as the top 18% for progressive carries. Openda is only 23 and will keep improving with age. Openda is valued at around €35 million and with a lengthy contract, Lens could demand more than that. The Belgian striker looks fantastic and while the price is a bit high, he is someone to build a team around for the future.