Nine of Fulham's best-ever players
24th July 2023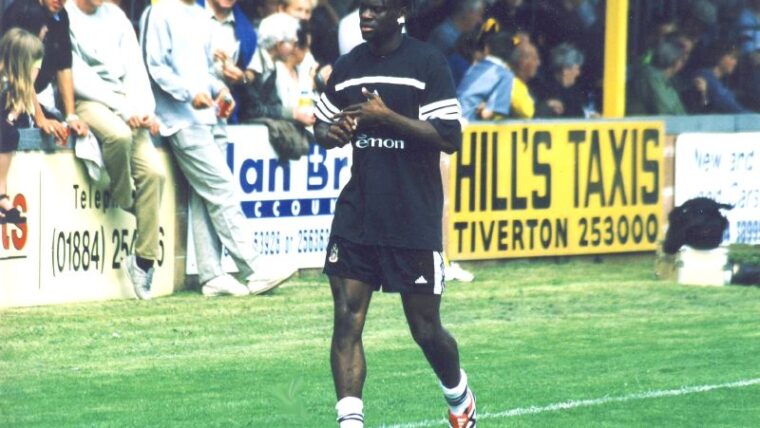 When we think of clubs packed with great players, most think of names such as Manchester United, Manchester City, Liverpool, Chelsea etc. These are the teams that are favourites to win everything. They are always at the top of the Premier League betting odds, which is why the big players flock to them. 
However, Fulham has seen many talented players grace its ranks throughout its history. Although opinions on the "best" players may vary, here are some of the most memorable footballers who have made a significant impact on Fulham FC:
Johnny Haynes (1950-1970)
Widely regarded as one of Fulham's greatest players, Haynes spent his entire career playing for the club. He was a hugely skilful midfielder known for his vision, passing ability, and long-range shooting. His skills led him to captain Fulham – and was the first player to earn a £100-a-week contract in English football.
Bobby Robson (1950-1962)
Robson, primarily a forward, is remembered by everyone for his incredible goal-scoring ability – and he played a central role in helping Fulham secure promotion to the First Division back in the 1958/59 season. His speed, agility, and goal-scoring prowess made him a fan favourite during his many years at the club.
George Cohen (1956-1969)
Cohen, an accomplished right-back, was an integral part of the famous England team that won the 1966 FIFA World Cup. He spent his entire professional career at Fulham and was as well-known for his professionalism as his skills – earning the nickname "the Gentleman of Fulham" for his fair play and sportsmanship.
Rodney Marsh (1962-1966) 
Next, we have Marsh, who was a talented forward known for his creativity, dribbling skills, and goal-scoring ability. His flair and supremely entertaining style of play made him a real crowd-pleaser. After Fulham, he went on to have a successful career with other clubs, but his time at Fulham left a lasting impact on the club and its fans.
Alan Mullery (1958-1964, 1972-1976)
With two spells at the club, Mullery was a versatile midfielder who represented both Fulham and the England national team. He played a pivotal role in Fulham's promotion to the First Division in 1959 and went on to captain the club. His tenacity, leadership, and passing ability made him one of the most well-known figures in Fulham's history.
Bobby Moore (1974-1977)
Moore is widely regarded as one of England's greatest-ever players and he joined Fulham towards the end of his career. The legendary centre-back had already achieved tremendous success, including captaining England to World Cup glory in 1966. Moore's experience and defensive skills provided a significant boost to Fulham's backline – and having his name in your club rota is always going to create history.
Louis Saha (2000-2004)
Jumping ahead a few years, Saha was a hugely talented striker who made a massive impact during his time at Fulham. He showcased his goal-scoring ability, pace, and technical skills – which earned him a move to Manchester United in 2004. Despite this, he remains a fondly remembered player by Fulham fans for his contributions to the club's success.
Clint Dempsey (2007-2012)
From over the pond, Dempsey, an American forward, made a name for himself at Fulham with his versatility and goal-scoring prowess. He played a key role in the club's memorable run to the UEFA Europa League final in the 2009-2010 season. It was his undeniable work ethic and ability to deliver crucial goals that etched his name into the hearts of Fulham supporters.
Aleksandar Mitrovic (2018-present)
Last on our list, but by no means the least, we have Mitrovic. Though he's on the verge of leaving the club, his impact since his arrival – initially on loan – in 2018 can't be denied. The numbers speak for themselves: 111 goals in 205 games, including 43 in 2021/22 – a season that will never be forgotten. He's won three promotions with the Whites, suffered two relegations, and recently completed his best-ever top flight season. It's a shame it's ending the way it is, but he has to be included on this list.