Why nobody wins out of the Leeds ticket debacle
Written by Sammy James on 26th February 2023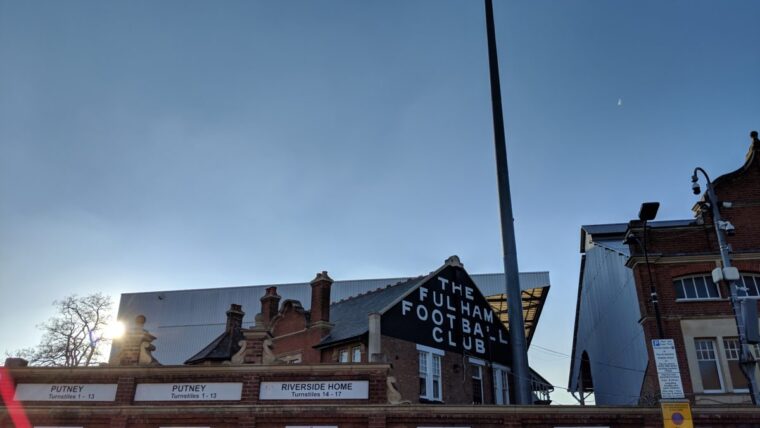 Sammy James takes a look at the Leeds United ticket debacle, and looks at what this means going forward.
We are a few days out from Tuesday's cup game against Leeds United and both club and fans are locked in a stalemate that pleases nobody.
In case you haven't seen the multitude of updates on Twitter, the £40 match tickets haven't sold well at all. The limited Riverside seats are mostly shifted, but sales are incredibly average everywhere else you look. Even the away allocation has struggled to sell, and for a team as well supported as Leeds United, that's a rarity.
My belief is that the pricing decision was made on the belief that Leeds fans would quickly snap up the 6,000 or so £40 tickets in the Putney End and that home sales would be OK, despite a few groans from the usual noisy fans.
It should also be said here that £40 for Riverside tickets is actually ok value given the pricing for the rest of the season, and that's become evident given the fact seats in that stand have basically sold out.
| | |
| --- | --- |
| FA Cup fifth round fixture | Away Adult Ticket Price |
| Stoke v Brighton | £12 |
| Leicester v Blackburn | £10 |
| Fulham v Leeds | £40 |
| Bristol City v Man City | £38 |
| Southampton v Grimsby | £15 |
| Burnley v Fleetwood | £15 |
| Man United v West Ham | £46 |
| Sheff Utd v Spurs | £30 |
Away ticket prices for FA Cup fifth round matches – data sourced by LUFC Trust
My position on ticket prices, for anyone that has followed me or Fulhamish for a while, is pretty entrenched. My personal belief is that our strategy of high individual match ticket prices is culling Fulham's long-term fanbase at source, and will hamper us down the line.
However, my argument has regularly come up against the "supply and demand" line of questioning. To be fair, it's quite a hard one to argue against. The club are generally selling the tickets no matter what they charge, so how can I have any complaints?
It's normally at this point that I start waxing lyrical about how football clubs are pillars of the community that should be held to different standards than your average business. Ultimately though, I understand that's quite a utopian viewpoint that some people will disagree with. Football clubs mostly make gigantic losses, and expecting them to keep prices reasonable for some sake of tradition is sadly unrealistic at best.
If the supply and demand argument is something you support, then I hope you'll forgive me for throwing it straight back for this upcoming FA Cup match. What's sauce for the goose, is sauce for the gander.
For a long time, I've felt like the club were pushing their luck with the prices, using strong season ticket sales to mask poor general sale sales. The fact that recent home games against Chelsea and Spurs didn't sell out is a travesty given our recent form. However, a few hundred empty seats barely register in a stadium full of people.
However, this FA Cup match is the clearest indication yet that the decision makers at Fulham are very poor at reading the room. This is a match on a Tuesday night, against an average team we've played loads over the years, that is live on free-to-air television. Not to mention the current economic climate where most wages barely cover household bills.
Unlike league matches, there's no safety blanket of season-ticket holders, who are already financially invested in attending the game to make up the numbers.
For me, these sluggish sales are the most effective protest there is. No banner, no walk-out, no coordinated effort can replicate the shockwaves this will have sent. This is just apathy, a collective shrug of shoulders from a large part of the fanbase that's a bit tired of being over-charged.
And while you might think I have a gleeful feeling of "told you so" over the incredible number of unsold tickets, none of this brings me any joy. Trust me, I'd really rather be focusing on something else.
However, this is a massive match, one that has the potential to make or break our season. A win on Tuesday leaves us a game from Wembley, and two games from a historic final. I honestly believe an FA Cup run is within team's capability, an outcome that this incredibly special set of players deserve.
However Tuesday will be a night where none of us win. The fans who have been priced out will be angry for not being able to be there, the club will lose out financially and the team won't have the support they deserve. I would love to know Marco's true thoughts on the issue.
All of this was so avoidable. Fulham only get to keep 50% of the gate receipts anyway and already receive £125,000 for the match being on television. If we win the match, Fulham makes £225,000. A stadium full of people at £40 a ticket would make Fulham £250,000 more than a stadium full of people at £20. Not chump change by any means, but surely not enough to piss off your fanbase and detriment the team's chance of progression.
Personally, I have actually been quite surprised by the slow speed of sales. I wrongly assumed that most fans would give in and buy tickets despite the cost. However, the club has had so many chances to reverse their decision since it became apparent that thousands were staying away. However, Fulham have actually decided to double down with newspaper adverts in a last-ditch attempt to sell tickets.
A large disappointment this week is the fact that the club postponed their monthly meeting with the Fulham Supporters Trust over this matter. While it's claimed that the reasons for the last-minute change are legitimate, it seems hugely fortunate that Fulham were able to postpone this particularly high-charged meeting.
A lot of flack has been directed the FST's way since the price announcement. My personal position is that while I fully respect all the amazing, often unseen work that the FST does (voluntarily, I should add), I don't think they have been strong enough in denouncing the prices. At the time of writing, that the FST has not released a statement nor posted a single tweet about the prices, yet both LUFC trust and the FSA have both made their thoughts perfectly clear.
However, I do believe that in-fighting among the fanbase is unnecessary. This decision isn't the FST's fault, and there should be no judgement of those who choose to go to Tuesday's match or indeed those who choose not go. We all are our own arbiter of what's worth paying, and what's not.
Short of a miraculous turn-around by the club, it seems like Tuesday is going to be a disappointing night for everyone concerned with FFC. Let's hope that the decision makers realise their short-sighted error, or at the very least that they learn their lesson for the future.
On the pitch, we'll have to hope that the team are able to turn the night into a positive one. We have a massive chance to go far in the FA Cup this year, and given the quality of our side, I'd be confident of giving any team left in the competition a good game.