Who are our rivals really?
Written by Sammy James on 19th August 2022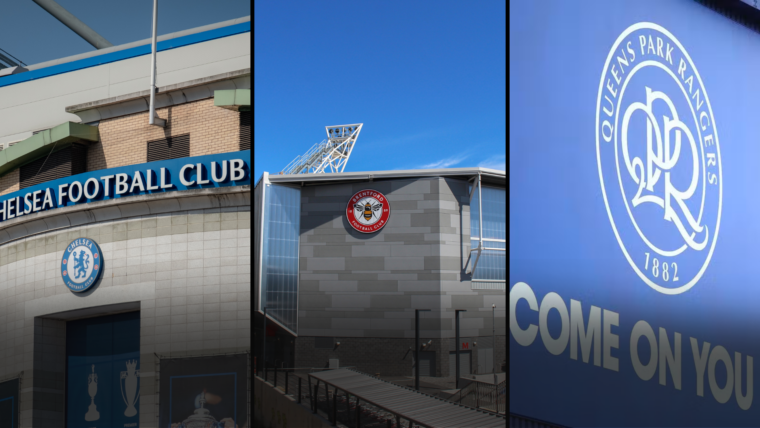 Ahead of tomorrow's derby against Brentford, Sammy has his say on who he thinks our biggest rivals are.
On Saturday, there's a milestone that I haven't heard much fanfare about, but it's the first time Fulham and Brentford have played a match against each other in the top flight. On its own, given both of our histories in the lower leagues, that's a pretty remarkable feat.
In fact, given the needle between the two sides since 2014, it feels like this game is really slipping under the radar in the national press. I'm not expecting the blanket coverage that Manchester United v Liverpool will get this weekend, but it feels that the wider media hasn't really cottoned on.
Certainly not the TV broadcasters, who didn't select the game for live coverage, or even BBC 5 Live, who chose Everton v Nottingham Forest (yawn) as their chosen 3pm radio commentary game.
Unlike most football clubs, Fulham's biggest rival is a matter of opinion, not fact. I have heard convincing arguments for all three of Chelsea, Brentford and QPR for being somebody's most despised team. I saw this great case put forward by MKB on Twitter, as to how he views our relationship between the three different clubs.
Below is a summary of how I see the state of play of our rivalries right now. If you have supported the club longer than me (my first Fulham game was in 2001), then you will no doubt think differently.
I also appreciate we have a dislike of other clubs, including Derby and Gillingham, but I'm just going to keep this to local rivalries for the sake of ease.
Chelsea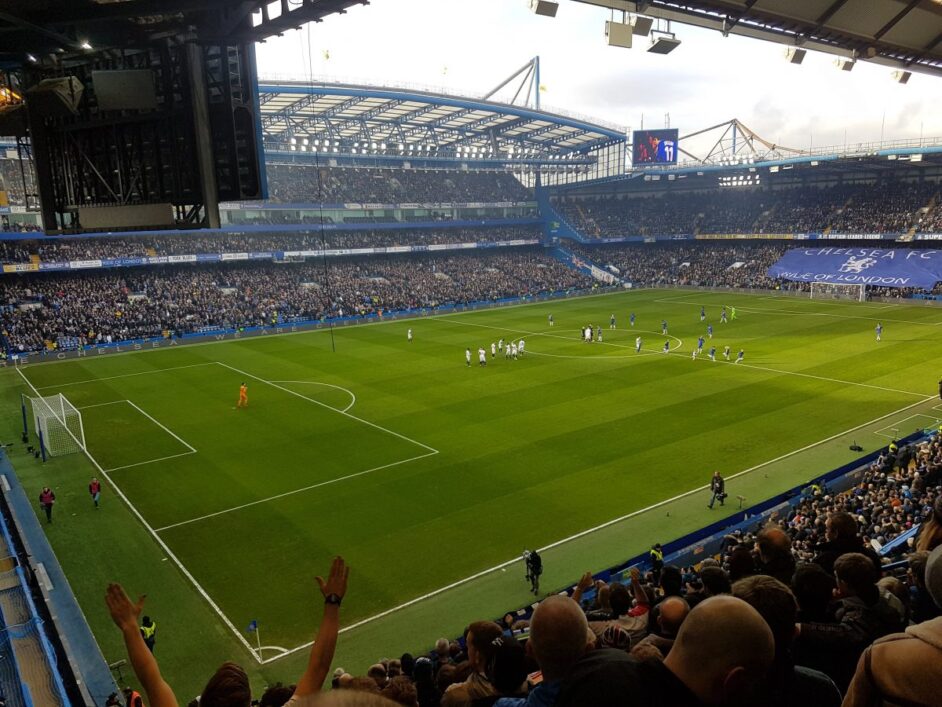 Between 2001 and 2014, we perennially felt the side-effects of being the 'little brother' during our matches with Chelsea. With each passing year of the Abramovich era, the idea of Fulham and Chelsea being 'rivals' became more and more absurd.
For me, watching Chelsea lift the Champions League in 2012 was the moment where, quite honestly, it felt almost embarrassing to try and claim it.
It didn't help that a large majority of our games against them were meek, passionless defeats. Yes, there were some notable exceptions, but quite often we were their easiest three points of the season.
Now, with Roman out the equation, there is a potential that Chelsea might have some more difficult days ahead, but in all likelihood, they are streets ahead, and we don't even figure in the top five disliked clubs for the majority of Blues supporters.
Derby day will come around, and it's always fun to have a go at causing a famous upset, but without a drastic shift in fortunes (or a long run of positive results in our favour), the chasm will always be too great to get excited about.
QPR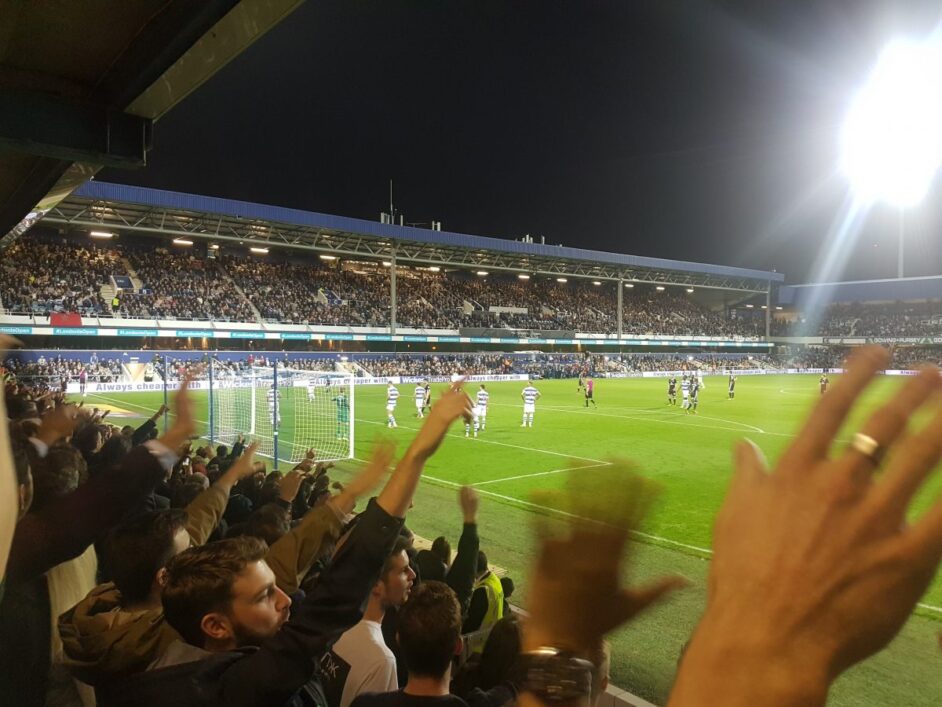 In 2011 came the re-kindling of a rivalry, as Queens Park Rangers romped the Championship, mostly thanks to Adel Taraabt waltzing through second tier defences like he was playing a bunch of under-8s
For a fan like me, who had only experienced the excruciating in-superiority against Putin's mate's play-thing, QPR's promotion was an exciting development; a derby we could actually win!
Add in the extra spice of Mark Hughes "ambitious" departure to the Hoops (even though we all know it was the Villa and Chelsea jobs he really wanted), the matches against Rangers became the games I wanted to win most in the season.
And win we did; again and again and again. Playing Queens Park Rangers, to this day, is nearly always the most fun two days of every season. Even during our 20th place Championship finish of 2015/16, our worst season in recent memory, we won both our matches against QPR by an aggregate score of 7-1.
| | | | | |
| --- | --- | --- | --- | --- |
| 02 Oct 2011 | Fulham v QPR | W | 6-0 | Premier League |
| 25 Feb 2012 | QPR v Fulham | W | 0-1 | Premier League |
| 15 Dec 2012 | QPR v Fulham | L | 2-1 | Premier League |
| 01 Apr 2013 | Fulham v QPR | W | 3-2 | Premier League |
| 25 Sep 2015 | Fulham v QPR | W | 4-0 | Championship |
| 13 Feb 2016 | QPR v Fulham | W | 1-3 | Championship |
| 01 Oct 2016 | Fulham v QPR | L | 1-2 | Championship |
| 21 Jan 2017 | QPR v Fulham | D | 1-1 | Championship |
| 29 Sep 2017 | QPR v Fulham | W | 1-2 | Championship |
| 17 Mar 2018 | Fulham v QPR | D | 2-2 | Championship |
| 22 Nov 2019 | Fulham v QPR | W | 2-1 | Championship |
| 30 Jun 2020 | QPR v Fulham | W | 1-2 | Championship |
| 09 Jan 2021 | QPR v Fulham | W | 0-2 | FA Cup |
| 16 Oct 2021 | Fulham v QPR | W | 4-1 | Championship |
| 02 Apr 2022 | QPR v Fulham | W | 0-2 | Championship |
Fulham's record versus QPR since 2011
As enjoyable as all our success against the boys from Loftus Road has been, I do feel that all those big wins have actually dampened the tension from the heat of 2011-2012 after they were promoted first time around.
Of course, there's plenty of time for QPR to come good and once again truly challenge Fulham in the West London ranking, but right now that feels far away in every department.
Brentford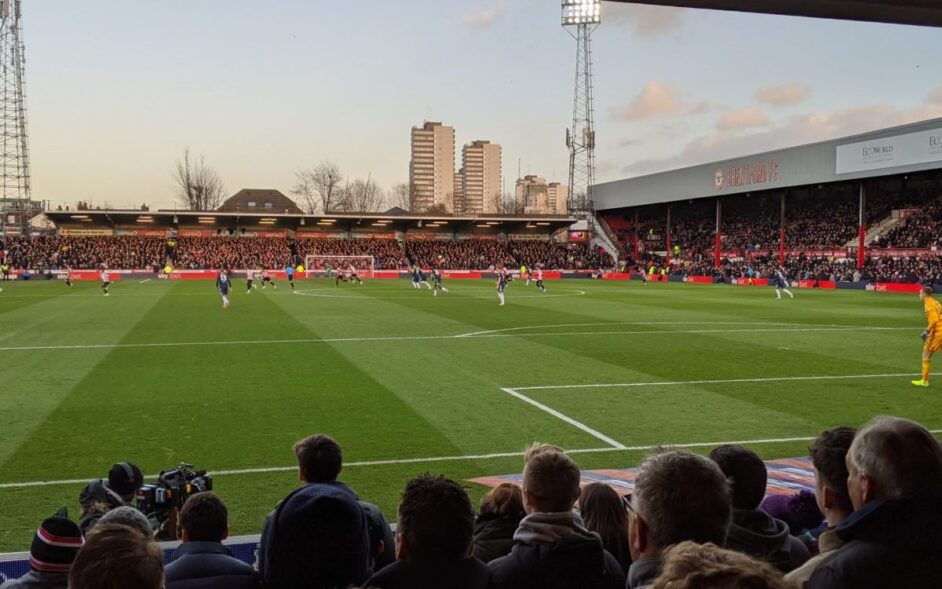 Back in the 2000s, the idea of Brentford being any kind of serious rival honestly felt like misty-eyed romance for yesteryear. I understood that Brentford still sung about us, but given the relative positions of FFC as a club who was dabbling with Europe, and Brentford as a League One club, it was never something I seriously considered.
As we know though, from 2013/14 onwards Fulham and Brentford were on a collision course. Our time in the Premier League was coming to a farcical end, and Brentford were finally clawing themselves out of League One after two heart-breaking (hilarious) moments in 2013 when not one, but two FFC loanees conspired to keep them there.
The Bees' upward trajectory met perfectly with Fulham's descent like a missile. The first game between the two sides in the Championship at Griffin Park on a Friday night felt like the most inevitable outcome of all time. Osterley-based Sky Sports couldn't have been any more giddy when Jota's last minute goal went in.
And then came 'Good' Friday at the Cottage. Brentford got the flotilla out and made their merry way down the Thames to Craven Cottage with tin-foil cups in hand. Fulham ensured that they had the perfect day out, shambolically surrendering to a 4-1 defeat, as Brentford players took it in turns to see who could score a better goal at the Putney End.
Since then, Brentford have mostly had the upper hand against us, except for the game that REALLY mattered at Wembley. I have spoken to Bees fans since who claim that they've forgotten about that game, how other play-off defeats hurt more and that because it was behind-closed-doors they treat it differently.
What I think they fail to acknowledge is that for us, that game was one that Fulham needed to not lose. In the big scheme of things, winning at Wembley didn't mean an awful lot; we knew that given the circumstances survival in the Premier League would be difficult, and of course no game without fans will ever carry the same gravitas as one with.
Embed from Getty Images
That night against Brentford all I felt was fear and tension. Defeat would have signalled a seismic power-shift in the narrative between our two clubs, and most unthinkably of all, decades of smug Brentford fans talking about how they won their 'cup final' in an actual cup final.
We had everything to lose, and not an awful lot to gain. In their position as potential conquerers, it's quite easy to just pretend it never happenned, especially given the fact that promotion the following season was pretty likely.
So who is it?
In all reality, the rivalries we have with all three clubs are just about local bragging rights and pecking order aren't they? I don't mean that flippantly, most rivalries are just that.
What I mean is that there are no deep-rooted moral, historical or religious reasons for us disliking Chelsea, QPR and Brentford. Rivalries and/or derbies are, on the whole, just part of the tribal nature of supporting a football team, and that's fine.
Bearing that in mind, the derby that means the most to me right now is Brentford. They are the team that's a threat; the team that confronts our position in the hierarchy. They have the squad, the management, the fanbase and the stadium to legitimately challenge Fulham as the number two team in West/South-West London (I know they don't have a London postcode, but we can allow it).
For me, they're still quite a way off usurping us. Our overall history, fanbase and longevity as a Premier League club means we are still comfortably in the black, but it would only take Brentford staying up and us going down for a few years for that shift to occur.
What sparks a rivalry is the combination of past needle and future threat. Chelsea are way too far ahead, and QPR are too far behind (as I said though, that could change).
Those games will always mean something, but right now Fulham and Brentford are in the same weight division. One's got the experience, the other's the confident newcomer – it's time to see who ends up on the canvas.