Is Fulham's loyalty point scheme fair for all?
Written by Sammy James on 13th April 2022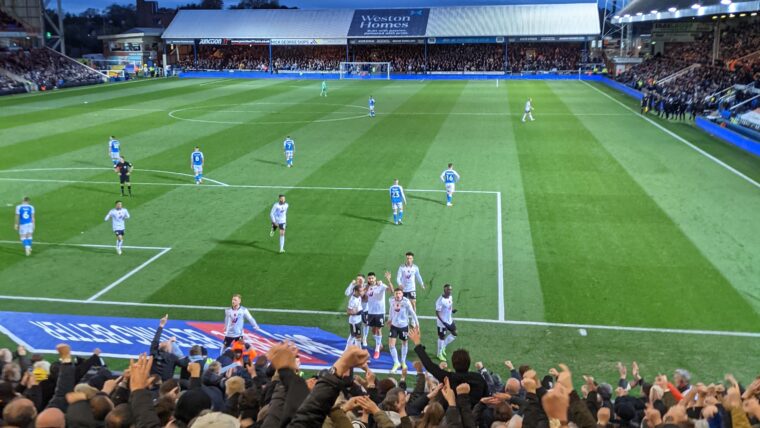 With tickets for our potential title-winning clash at Bournemouth sold out to Fulham fans with over 800 loyalty points, Sammy analyses whether the scheme is the fairest possible solution.
Loyalty is an ambiguous word. Is somebody who has a season ticket more loyal than the Australian FFC fan who wakes up at 4am to watch every game? Is the supporter who used to regularly watch Fulham home and away in the fourth tier less loyal than the young fan who now makes regular trips up north midweek?
I want to stress at the start of this article with the caveat that many Fulham fans are loyal in their own different ways. This article is absolutely not a judgement on anyone or how good a supporter they are. Everybody has different commitments and nobody needs to justify why they can't make as many football matches as they wish.
Also, with only 1300 tickets available for a match that could probably attract five times that amount, there will always be hugely devoted fans that miss out on Bournemouth away, no matter what system is in place.
The Loyalty Points scheme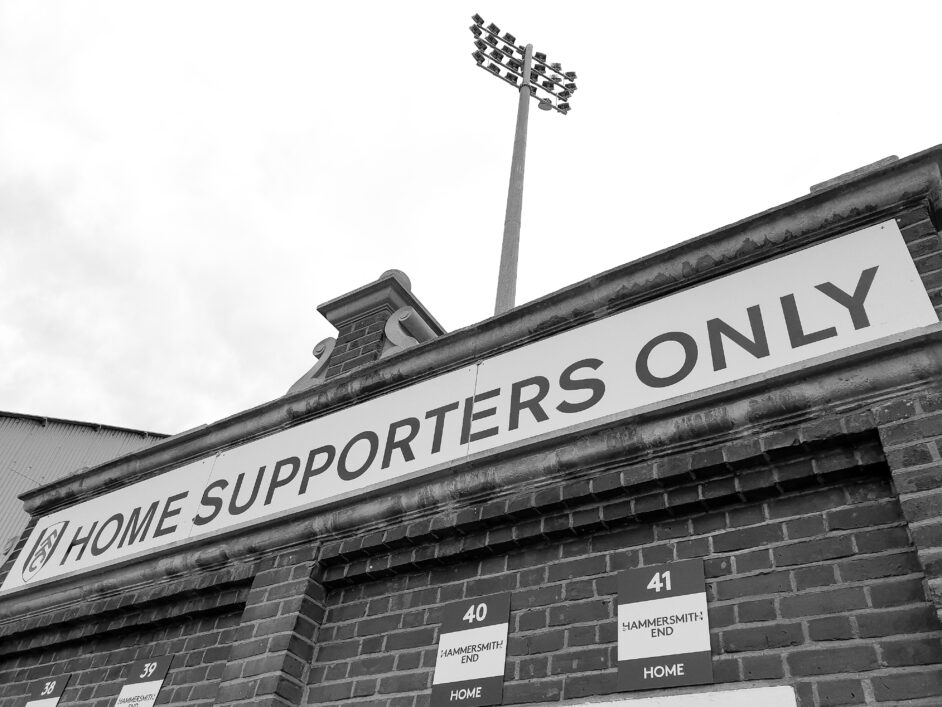 It is not quite clear when the loyalty points scheme was started. The official website states it started in "approximately 2012", although we have discovered that loyalty points were definitely used in the 2011/12 season.
It was provoked by a farcical ticket situation for our Europa League final against Atletico Madrid in 2010, where the club made our 12,650 allocation available to all season ticket holders at 4 tickets per person. This resulted in an extremely hasty sell-out, with many long-term fans forced to miss out or buy tickets via expensive third parties.
Loyalty points is a common scheme at many clubs, and at well-supported Premier League clubs such as Arsenal, just getting an away ticket for any game is beyond the reach of most.
A well-designed loyalty point programme not only helps reward those who attend frequently, but it is also in the club's interest as it incentivises fans to purchase tickets to less attractive games, such as long away trips or early-round cup matches. At some clubs, this is abused, with high-points holders buying tickets to matches they have no intention of going to and selling on, just so they can get the points for bigger games they do wish to attend.
Fortunately at Fulham, loyalty points are seldom required. The club uses them semi-regularly for away games to protect regular fans in case of an unexpected demand in tickets, but it's an extremely low proportion of games that don't go on sale to all season-ticket holders and/or members. When the club inexplicably decided not to use loyalty points for our match at Luton Town earlier this season, there was wide dismay in the fanbase.
How they're allocated
Finding information on Fulham's loyalty point awarding is painfully opaque, particularly since recent 'upgrades' to the ticketing system on the official website. What we do know…
50 points are awarded for purchasing or renewing a season ticket
5 points are awarded for long distance away games (eg Middlesbrough)
3 points are awarded for mid-distance away games (eg West Brom)
2 points are awarded for short distance away games (eg QPR)
Multiple ticket purchases for any fixture only result in one set of loyalty points being awarded. This has been the case since the scheme started.
It is unclear how many points are currently distributed for home games, however in the past Fulham have been extremely generous for matches at Craven Cottage in comparison with lengthy away games.
In fact in 2019, the FST asked the club why a home match against QPR was worth 4 points, but an away game in Middlesbrough was only worth 5. They responded that "club policy was for TV home games to get 4 points as a small thank you to watch the match in the stadium".
According to the official website, loyalty points don't have any expiry date, with any points accrued since the scheme started still counting towards a final total.
There's no publicly available breakdown of how many people are in certain loyalty point categories, but a good indicator is that the 2500 tickets for QPR were sold to season ticket holders with over 100 points and the 1350 tickets available for Bournemouth were sold to those with over 850 points.
Is it working?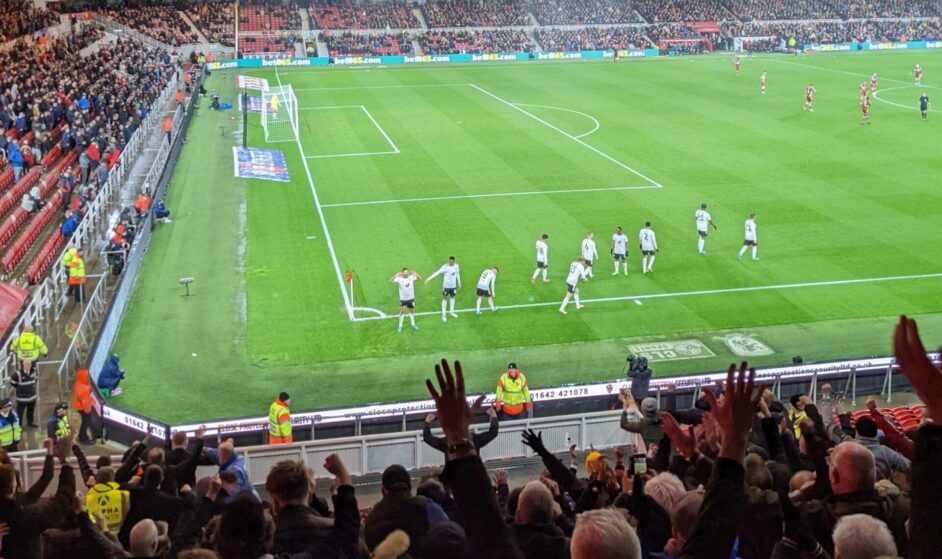 We asked people to get in touch anonymously with how many loyalty points they have and how many games they've attended. We had many messages from supporters who have travelled to plenty of away games this year, including far-flung midweekers such as Blackburn Rovers, but won't be able to get a ticket for Bournemouth.
As a demonstration, we selected the following four cases:
1) A season ticket holder since LPs started. Has attended approx 12 away games in that time: 975 points.
2) A season ticket holder since LPs started. Has attended approx 6 away games in that time: 819 points.
3) A season-ticket holder since 2016. Attends 8-10 away games per season: 450 points.
4) A season-ticket holder since 2016. Attends about 12 away games per season: 550 points.
Clearly, even despite attending considerably fewer away games, there is a swing towards the home season ticket holders who have had seats since the system commenced.
However, given that there have been 10 full seasons (not behind closed doors) since the scheme started, that only accounts for 500 points for submissions 1 and 2 above. It seems unlikely that the amount of away days they've attended would amount to 319 or 475 points respectively, so where those extras have accrued from seems somewhat of a mystery.
Is the system ageist?
We decided to do some calculations based on current loyalty point allocations. Which is 50 points for a season ticket and approx 3.5 loyalty points per away game.
Based on an EFL 46 game season, if somebody attended every single league game, they can earn a maximum of around 130 points.
That means, in theory, if you attended every single league match home and away for five years, you would have approximately 650 loyalty points, nowhere near enough for a Bournemouth ticket.
This feels particularly unfair on young and/or newer fans, who through no fault of their own, have no realistic chance of building enough points to get their hands on tickets for the most in-demand matches, despite several seasons of regular attendance home and away.
This also doesn't take into account the fact that 'home-only' fans will still be picking up points for their season ticket. By our estimations, it would take a new fan that goes to every match home and away between six and seven seasons to overtake somebody who only goes to home league games via their season-ticket (but has owned one since 2011).
Lack of consistency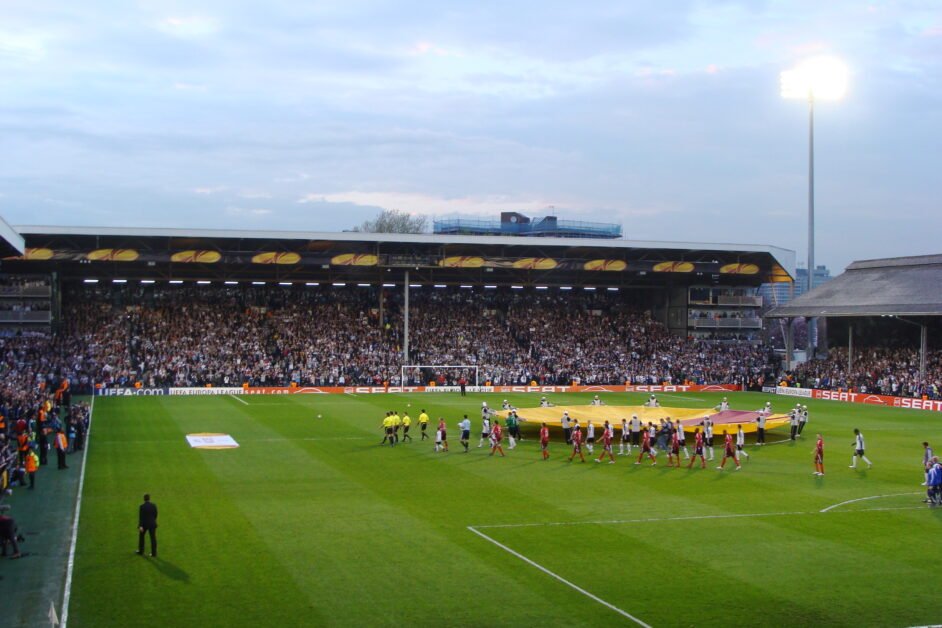 Whilst researching the scheme we also tried to find out whether loyalty point distribution has been consistent over the years. In fact, we discovered that six points were given for all seven of Fulham's Europa League home matches in 2011. A fan who attended all the games would have picked up 35 points, nearly as much as a full season ticket.
This contrasts considerably with the current policy, with a maximum of only five points being awarded in the 21/22 season; even for difficult, long-distance away games such as Middlesbrough, Blackburn or Swansea midweek.
The system at the start also handsomely rewarded fans who regularly bought an extra ticket to home Premier League games, with several matches in 2011/12 worth 5 points. This possibly explains how the two aforementioned season-ticket holders have high loyalty point numbers, despite attending relatively few away matches.
Whilst the club have the right to dish out loyalty points as they see fit, is bringing a mate to a top-flight game at the Cottage 10 years ago the same dedication as an overnight stay up north to support the team in the Championship?
Time limit needed?
Much of the feedback we received from fans about this topic was that Fulham should have some sort of time window in which loyalty points either expire or become less valuable. This is the case at many clubs, for example Tottenham Hotspur's cut-off is five years, and Middlesbrough's is just two years.
Of course, there will be a subsection of the fanbase who declare it unfair that those who supported the club during the 70s, 80s and 90s receive no reward for their long-standing attendance.
I can completely sympathise with this point, however, the current system actually doesn't recognise any attendance before the 2010s. If there was a way of recognising attendance back 30 to 40 years, I think there would be a case to be made, but it is very unlikely that the club has any kind of records dating back that far.
Due to the difficulties for newer, regular fans to accrue a meaningful amount of loyalty points and the generosity of points wavering over the years, in my opinion it would be sensible for Fulham to bring in some sort of cut-off date. This would avoid another situation where certain parts of the fanbase are denied access to big games, despite them having no opportunity to avoid that outcome.
As I mentioned, there will never be a perfect system, and with larger away allocations next season in the Premier League this is unlikely to become a regular issue.
However, an ounce of prevention is worth a pound of cure, and despite the Bournemouth situation being particularly unique, it feels sensible for the club to make a few tweaks to the current scheme now to avoid unfairly denying legitimate fans access to high-profile matches in the future.
We contacted Fulham FC and presented the claims above to them. They pointed us towards the following club guidance which states: "There are occasional fixtures where demand for away tickets exceeds our allocation. We meet the FST to discuss a range of topics which includes the subject of loyalty points."