Why our reaction to Carvalho's rejection matters
Written by Tim Clarke on 5th November 2021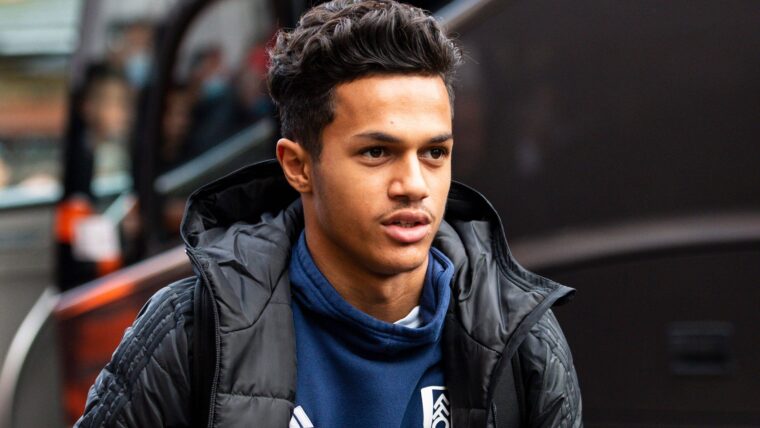 Tim urges caution in our reaction to Carvalho's contract rejection as other youngsters might be watching.
August was a hell of a time to be a Fulham fan. 
Fabio Carvalho scores against Huddersfield and celebrates by tapping the badge. Cue rapture from the travelling fans. The following week against Millwall, he scores and celebrates with his hands at his ears, a la Sessegnon at The Den in 2018. He makes it three from three the week after and sends the fanbase to empyrean heights. At this stage, he is quickly emerging as Cairney's heir apparent, and having been with the club since he was 12 years old; he seems to know and love the folklore. 
Needless to say, the news that he refused to sign a bumper contract has not been received well. And understandably so. It seems to fly in the face of his previous conduct, as well as common sense. But where we as a fanbase go next from here is critical.
It's safe to say that the decision to leave is not a no-brainer. After all, he has a big money offer on the table, and an established place in a team that seems to be heading to the Premier League. A move away is laced with uncertainty. Better the devil you know, as they say.
Let's imagine then that Fab is weighing up his options at the moment. Imagine that he gets on Twitter and sees every man and his dog with FFC in his username, slating him as a traitor who should rot with the reserves. Could that end up being the straw that breaks the camel's back?
It's easy to be pissed at Fab. Shooting off an aggressive tweet might even feel cathartic. But it's likely to be counterproductive. Our anger might just be the thing that cements his decision if there were any doubts left in his mind. There has to be a better way to express our genuinely felt sentiment; instead of fury, sadness. Instead of spite, belief in his capacity, and the desire for that to be realised at Fulham.
I know goodwill from the fans might pale in comparison to the suitcases of money being forklifted in his living room by Florentino Perez. But the reality is, we don't have a seat at that table. We need to find the spheres in which we have some influence. All we have is public discourse. All we can do is make him know that he is wanted at SW6 and let the dice fall as they may.
Maybe I'm being a blind optimist. Maybe I'm overstating the power of public opinion. Maybe Fabio is on his way, no matter how many of us show up outside his door with recordings of carollers and cardboard signs that read 'To me, you are perfect.' But the way we conduct ourselves will echo in the ears of every future prospect coming through the academy. Consider the Jay Stanfields or Sonny Hiltons of the world.
We can sing their names to the rooftops of Craven Cottage (optimistic), but deep down they will see what happens the moment they make indications they might want to go elsewhere. They will know that the love echoing from the stands is conditional. And conditional love is no love at all. The best way to turn players into mercenaries is to treat them as such: making them persona non grata before they have even moved on.
It's worth considering Mitro here. No one could have blamed him for moving on after either of our relegations. But it seems as though he loves Fulham, because Fulham loves him! Even in his drier spells, his name was sung and chanted, and we are reaping the harvest of that love now. Evidently, there is a good case to be made that players move or stay because of a fanbase. We just need to be a fanbase that engenders that kind of love from a player like Carvalho.
Realistically, we will probably still lose Fabio. But if we go about it well, it might go some way in keeping the next whizkid who emerges from Motspur Park.
I hope I am wrong, but Fabi, we hardly knew ye…