The Scott Parker Stalemate
Written by Sammy James on 22nd June 2021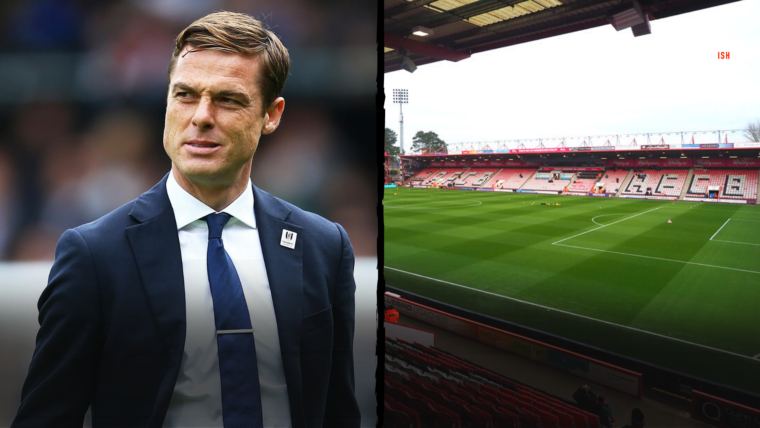 Sammy has his say on the current state of management purgatory we find ourselves stuck in.
It's been a long and frankly disheartening summer to be a Fulham fan. With well over a third of the break gone, FFC are currently rudderless, stuck with a manager on a long contract, who wants to leave for a rival side.
The longer Scott Parker remains at the club, the more difficult building a successful team next season becomes. So, what are the options?
Bournemouth's admiration for Scott Parker has been long-standing. Many times last season, Peter Rutzler from the Athletic told us on the podcast that the desire to bring Parker in was more than just fleeting love. The Cherries are determined to build another dynasty around a young, English manager in the manner of Eddie Howe, and they've long seen Parker as their man to do that.
In fact, an article by Oliver Kay in the Athletic suggested that it was only by winning the play-off final against Brentford last year, that Parker didn't move to Bournemouth last summer.
The permutations
Embed from Getty Images
Unlike last summer, Parker has two years remaining on his contract at Fulham, and also has a much higher stock value given the fact most neutrals seem to be of the opinion that he did a good job in the Premier League last season.
While most of us closer to the club realise that Parker was far from faultless in our eventual demise, there does seem to be a perception outside of Fulham circles that Scott did as well as he possibly could with a 'doomed' side.
If you've been paying close attention to Euro 2020 (particularly Group B), you're probably sick of the word 'permutations', but as far as I can see, these are the different options available if all parties are to move on.
1) Fulham and Parker agree on a mutual termination, Fulham pay some sort of limited severance pay, Bournemouth get Parker for free.
2) Parker resigns, forgoes his severance pay, Bournemouth get Parker for free (but maybe pay him a whack for taking a personal financial hit).
3) Fulham and Bournemouth agree on compensation. Parker goes directly to Bournemouth.
While most media reports have focused on option 1 being most likely, Peter tweeted last week that Fulham and Bournemouth are now in discussions for option 3. Clearly, this would be the best option for FFC in a perfect world.
My take
Embed from Getty Images
What's clear, is that this situation isn't benefiting Parker or Fulham. Scott is stuck in a job he no longer wants to be in, and Fulham can't move on until he is gone.
However, in my opinion, I'm in full agreement with the club's reported position that we shouldn't be agreeing to pay Scott Parker anything, just so he can leave and go to Bournemouth days later for free.
If I were in Fulham's position, I'd be thinking that ultimately, we have a manager of satisfactory quality to achieve what we want next season. Parker may have clear faults, particularly his attacking tactics, but he has already proved that he has qualities to get a club out of the Championship.
This season, with an arguably stronger spine than 19/20, and two more years of managerial experience under his belt, Parker has more than enough on paper to achieve automatic promotion with this team.
There is a risk of course that an unhappy Parker, stuck in a place he doesn't want to be, could be detrimental to Fulham. In reality though, has Parker got enough credibility in the bank to risk trying to get himself sacked? I'd argue not. I'd also argue that it's unlikely to be in Parker's DNA to do such a thing – of course, only the man himself knows whether he has that capability.
Fulham are stuck in a house they want to rid themselves of, but I don't think we should shoot ourselves in the foot financially just to make a quick sale that we might regret later down the line.
Conflating arguments
Embed from Getty Images
There are lots of things wrong with the club at the moment. The lack of clarity over what on earth Tony is doing (apart from pretending to be some sort of door) and the amateurish way this Director of Scouting position has been recruited are all things to be genuinely upset about. The communication and relationship generally between club and fans seems to be as low now as I can ever remember it.
However, I think Fulham should hold out in these negotiations with Parker. It's easy to pin the blame for this situation on the club because they are making such a mess in other areas, but ultimately we are stuck with a manager and a rival club that want to have their cake and eat it. If Parker wants to go, leave. If Bournemouth want Parker, pay. Is that really Fulham's fault?
I'm personally happy for FFC to play hard-ball for a few more weeks, even if ultimately it means more anxious waiting on Twitter.