The changing of the guard
Written by Cameron Ramsey on 2nd February 2021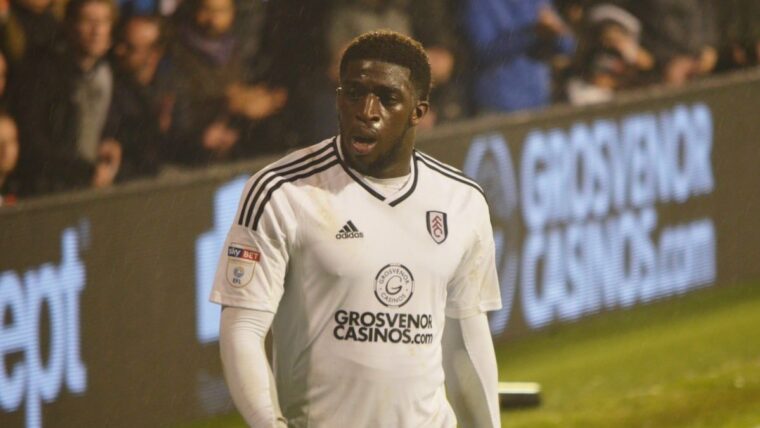 Cam looks back at what our January exits say about a bygone era.
During an eventful January Transfer Deadline Day down by the river, Fulham's proposed incomings ebbed, while our eventual outgoings flowed uninhibitedly, with Aboubakar Kamara, Neeskens Kebano and Maxime Le Marchand making temporary exits to Dijon FCO, Middlesbrough and Royal Antwerp respectively.
Dressing room disquiet?
On the surface, the general consensus towards the club's business was relatively uncomplimentary. Josh Maja joined the Whites, his formative stomping ground, from FC Girondins de Bordeaux until the end of the season, with a proposed €10m option, and though expectations and hopes are in the 22-year-old's favour, acquiring one – just one – replacement in the wake of two offensive departures appears baffling, to say the least.
We now view Abou and Neeskens as two fewer striking options and our offensive department was already worryingly thin. Kamara's a dedicated athlete that's – granted – not terribly polished at football and Kebano, for me, had so much more to offer the group but as people, liked and valued members of the core, their short-term withdrawals from Scott Parker's plans for the remainder could disturb the collective's behind-closed-doors equilibrium.
Maxime was, in many ways, nothing more than a cult figure whose chant was more prolific than his sporadic performances and again, being the "nicest man in football", his absence will be felt not just by us, but by those that rubbed shoulders with him all day, everyday at Motspur Park.
Embed from Getty Images
Furthering this (because how could we possibly forget), Stefan Johansen's mid-January move to Queens Park Rangers for the rest of the campaign. It wasn't a move that would necessarily dent our on-field prospects, but it did spark a shake-up, a changing of the guard, which may alter the squad's familiar dynamic as we know it and that could, in turn, transform our fortunes for better, or for worse.
Parker's problems
Ever since Scott Parker inherited a bruised and broken Fulham, almost two years ago, restoring unity, solidarity and trust was top of his agenda. Noises of a split dressing room, inside rivalries and exclusive cliques tainted standard operations within the club and Parker, fresh faced and ambitious, pulled a divided camp together, steering the Whites towards promotion immediately following relegation.
Last season, en route and indeed after our historic Play-Off Final victory against Brentford, morale soared to heights we'd never envisioned. Fringe players, youth prospects and integral mainstays harmonised, a coalescence that promoted a comfortable, easing atmosphere for all, and even in the toughest periods this season's hurled our way, the positive environmental ethics apparently remained as such throughout.
I'm not claiming to know the ins and outs, or neither am I privy to confidential information, but you simply don't have to be. Check your Instagram feed, your Twitter timeline, the guys that left on Monday evening, and indeed earlier in the window, will be sorely missed, so what does that potentially implicate regarding individual mentalities and team spirit?
Kebano, Kamara and even Jean Michael Seri, now at Bordeaux himself, were a third of the club's French speaking 'drip gang', a quartet including Andre-Frank Zambo Anguissa and occasionally Mario Lemina that bounced off one another with their car park antics and gym time capers. The loudest garments amplified a connection, a feel-good factor that wasn't really exclusive to themselves, but all-inclusive to those that generally passed the vibe check.
It's normal for teammates to wish each other well as one embarks on new adventures and Zambo, taking to the gram once more, was clearly upset with the sudden departure of his pals. Some snaps speak a thousand words, without even having pining captions of woe, and this picture captures the care-free, genial meaning of life at Fulham. Hottest mix-tape of the year is also being spun, you know.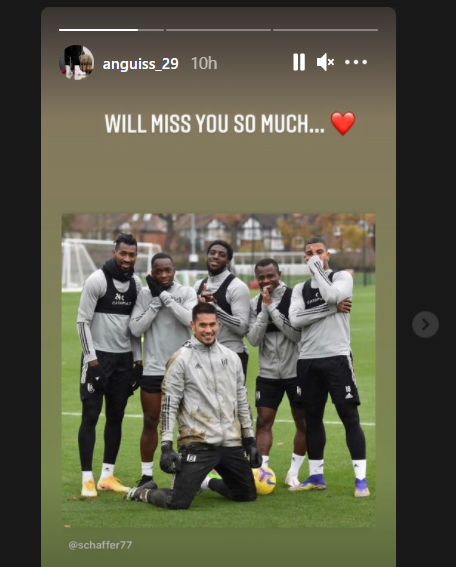 Kmac not holding back
Sentimentality factors and contributes in every social or professional context, in one way or another. Kevin McDonald, a personality larger than life and the mixed Special in his stomach, expressed his emotions via his social platforms and though his statements may seem like backhanded digs at the club, they're purely symbolic, dewy-eyed wishes of goodwill, because these men are friends of his, rather than distant colleagues.
An integral cluster of experience, affinity and camaraderie dissolved in a matter of weeks, and to assemble a team, a successful team, tight-knit alliances are essential. Bonds are indeed forming on the turf every matchday, although as a nucleus, this squad undoubtedly requires a sense of brotherhood, together until the death, if it's to develop and smash the challenges before us head on.
Offloaded wisdom?
Almost intrinsically, this current rendition of Parker's Fulham is fundamentally together, with every representative, favoured or not, pulling in the same direction. It's why we are a Premier League side, so soon after being ousted, and though our situation isn't exactly rosy, loyalty to the cause is apparent from all. That's why offloading a notable cohort of devoted servants, primed and ready to raise swords at any opportunity, hasn't resonated and garnered a stamped seal of approval from the masses.
Embed from Getty Images
StefJo, AK47, Kebano, they were all leaders in their own rights, exemplars that have weathered torrid spells in the club's history, as well as the ground-breaking chapters, and I'm concerned that we've abandoned their individual wisdoms prematurely, especially at a time where their experience and expertise could make all the difference.
So, with old hands making way for fresh meat, most of which is also contracted as stop-gaps or quick fix remedies, what can we hopefully expect from the remainers? We do have the 'Naija Whites', of course. It's a premium alliance, as Tosin Adarabioyo's the only permanent player of Nigerian descent on our books, but with Maja linking up with SW6's Super Eagles, a faction of genuine incentive has dawned.
We are still graced with Aleksandar Mitrovic's impassioned presence, Tim Ream's everlasting, albeit surplus, guidance and Denis Odoi, who's quite happy making artisan coffees nowadays, anyway. Tom Cairney's crocked, but wholly relevant, Joe Bryan's quick to quip the club's media team, as always, and KMac's purely here for the ride, while he completes his coaching badges and eye shots single malt whiskey.
No, we're not entirely dismembered, disfigured beyond recognition, but now this lighter than light squad of ours will have to adjust, it will have to cooperate and more than anything, it will have to endorse Parker's vision of unwavering solidarity as the cloud of relegation darkens.