Look Man… Where do we go from here?
Written by Tim Clarke on 8th November 2020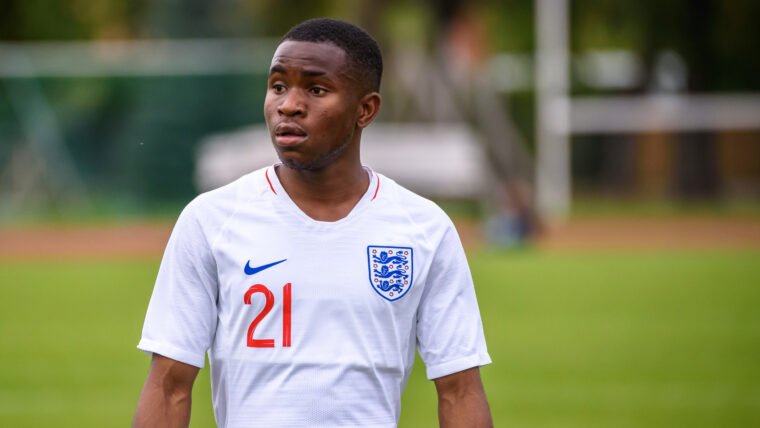 Tim Clarke looks at last night's crucial penalty incident that denied Fulham a priceless point at the London Stadium, but also takes a wider view on Lookman's start at FFC.
Look, man, let's try to move on
Embed from Getty Images
There's no defending Ademola Lookman's penalty. Unless you're Lukasz Fabianski, in which case it would been difficult to not defend what will almost certainly go down as the worst pen of this Premier League season. Every one of us needs to find something cathartic to wash that one off: a good whack of a punching bag, dropping a few choice four letter words, or lighting a candle under the shrine to Danny Murphy in your bedroom. But once you've purged yourself, it's probably important to listen to reason.
A bright spark
Embed from Getty Images
Lookman has been a bright spark in a Fulham team that seemed to have no real forward momentum in games gone by. When Premier League managers have effectively marked Mitro out of the game, Lookman was our only real penetrating threat, and nobody in this current team is better at beating a man. He seems to stroll through tight spaces emerging with the ball better than anyone (except for maybe Tom 'Kurney').  Against West Ham, he drew at least four free kicks in dangerous areas from tenaciously zipping into tight spaces and getting to the ball first. If you can forget injury time, you'll definitely remember that he played well last night.
That penalty is offensive. It'll probably haunt him long after you or I have forgotten it, which is punishment in and of itself. But any suggestion that he ought to be dropped is lunacy, and forgets that his individual brilliance got Fulham a point against Sheffield United. I suspect nobody on the bench would have put in a better shift for 93 of those 94 minutes (although I'm positive any of them would have been more useful from 93 onwards.) Us fickle football fans love to forget that we can't have it both ways.
Established penalty takers
Embed from Getty Images
We have dropped four points from missed penalties this year; we could be sitting 16th. Cairney and Mitro have both had patchy records from the spot, and it does beg the question: How are we still so inconsistent in something which seems so to be easily addressed on the training pitch?  With the growing importance of VAR, we've never seen more penalties awarded in the Premier League. It stands to reason we should be beyond ready when it comes to spot-kicks – they're increasingly becoming the leading way to tuck a match away. 
Parker said post-match that Lookman was second pen taker, despite no history of taking them in his short career. It begs the question: why was no one else putting their hand up during the week at Motspur? It's a huge area we need to focus on. 
Moving on
Either way; we are all allowed to be upset. Rationality is hard fought and won in the emotional struggle of a relegation battle, but it is vital. Because we need Lookman. And we need him to feel the confidence of a fanbase that backs him if we are to get the best from him. So let's all take a deep breath, and get behind a young player who has been nothing but excellent up until now, but who made a mistake. We're all in this together. 
You Whites.