No director direction: Analysing Fulham's DoF role
Written by Mike Forrest on 4th November 2020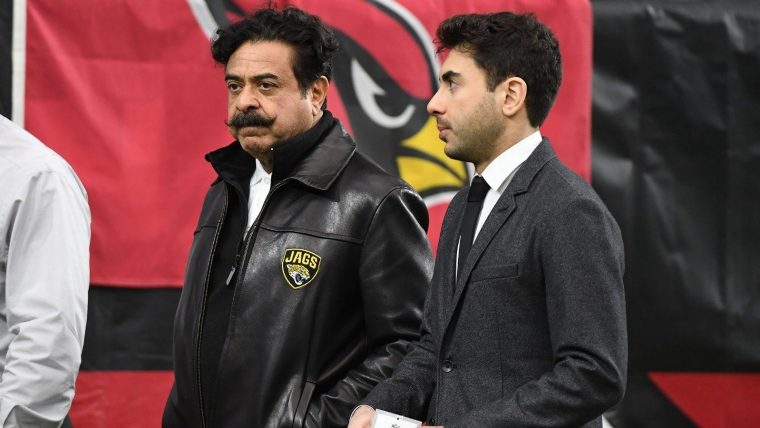 Despite three points picked up on Monday night, longer term questions remain over our transfer policy, as Mike Forrest explains in his debut piece.
A transfer window that was going to be a platform for redemption turned into a pitfall trap that has dropped Fulham and Scott Parker into carnage. On the very night after securing a quick return to the Premier League there was rallying cries from Parker and management echoing the sentiment of mistakes and not repeating them, referring to the previous stint in the country's most top division. Nine weeks later, and the same mistakes have been made.
No DoF direction
Fulham's recruitment structure is an oddity among professional football. It is an oddity that has mutated out of failure. In the debut season of Mr. Khan's ownership, the managerial revolving door is well documented, less so is the role of Alan Curbishley. This was Fulham's first attempt at filling a Director of Football-type of role. Curbishley was appointed on 24 December 2013 as 'First Team Technical Director'. His duties were to assist manager Rene Meulensteen with the first team and help on the recruitment front.
Embed from Getty Images
55 days and one transfer window later, Curbishley was dismissed. For such a role to last less than two months speaks more to the club's lack of planning and strategy for such a position rather than a personal failure on Curbishley's part. The following December, Mike Rigg was appointed in the role of 'Chief Football Officer'. Rigg lasted two years in the role before being dismissed. Little success was seen under Rigg's tenure. Poor signings as well as poor league performance culminated in an absolute palaver while trying to fill the vacant managerial role, with Mr. Khan having to personally step in and oversee the appointment of Jokanovic, paving the way for Rigg's exit.
This second failed attempt at a DoF role (by any other name) was due to poor performance by Rigg. Third time lucky? After years of blundering recruitment, the club had a choice. They could revert to the traditional recruitment model led by the manager and a team of scouts or they could try again for the Director of Football role. They went for the latter option, and in February 2017 filled the role by appointing Mr Khan's son, Tony.
Data-driven drivel
Tony's first act as Director of Football Operations saw him promote Craig Kline, who had been hired by the Khans and with Fulham as their Director of Statistical Research since 2014, as his assistant. Together they developed a statistical model for identifying players for recruitment. At this stage statistics and numbers were no longer being derided in football and sports in general. It was widely accepted that they could offer a competitive edge, something exemplified by Brentford, and was no longer dismissed as an anorak's hobby.
For data to be valuable there needs to be a skilled analyst modelling and interpreting the numbers. A competent Director of Football will then utilise a hybrid strategy of utilising both the numbers and scout reports. Unfortunately for Fulham, Khan and Kline's (the latter no longer with the club) modelling techniques and interpretation of those numbers have been flawed. Since Khan took the role in 2017, there have been around 27 first team permanent signings, and around 23 first team loan signings. Only Aleksander Mitrovic has been a resounding success, and arguably this signing was due to Slavisa Jokanovic, even though Tony Khan disputed this on the Fulhamish Podcast in 2018.
His statistics-based recruitment has yet to see him unearth any undervalued gem, but plenty of expensive flops (Seri, Fonte, Fabri, Mawson & Knockaert to name just a few).
Embed from Getty Images
On a knife edge
Curbishley got 55 days, Rigg two years and Tony is now entering his fourth full season in an important role. During this time, there have been two promotions to the Premier League, but under his stewardship the club is potentially facing a second embarrassing relegation straight back down with the prospect of the team needing a complete rebuild yet again.
What learnings can the club take from these experiences? The major one is that finding a talented Director of Football is difficult. Men immersed in football for the duration of their professional careers, Curbishley and Rigg, failed in the role. Khan's part-time approach doesn't work, especially as there's more to being a Director of Football than just recruitment. It's about leadership, long-term vision, strategy, networking and so on – all attributes that Tony can't give due to his other commitments. Khan did appoint Javier Pereira as his assistant, but his impact was seemingly minimal and only lasted six months.
What now?
The club has options. Tony Khan could take a step back and the club could seek out a new Director of Football. This runs the risk of Shahid Khan's "generosity", in terms of investment, dwindling given his son would no longer be involved. A potentially decent recruitment could be Stuart Webber from Norwich. He has had successes, and relegations it must be acknowledged, with both Huddersfield and Norwich on vastly smaller budgets than Fulham have had.
Another option, and more realistic, is that Tony stays and it is the head coach Scott Parker that pays the price for lackadaisical recruitment. This would fit the pattern as Shahid has previously sacked Jokanovic in a similar position. One would imagine that any decent manager willing to work for Fulham is a small pool in normal circumstances. That pool is presumably even smaller again if having to work under Tony Khan is a prerequisite where two consecutive head coaches have publicly bemoaned the recruitment process.
Embed from Getty Images
Whatever happens, if Fulham stay up or get relegated, if Parker gets sacked or not, the club's recruitment and leadership needs close introspection from those within. The club can't continue this cycle of haphazard recruitment, or the goal of transitioning from a yo-yo club to an established Premier League team will continue to be an expensive and elusive pursuit.