Chaos and the Cottagers: What the "unexpected" might mean for Fulham
Written by Tim Clarke on 19th June 2020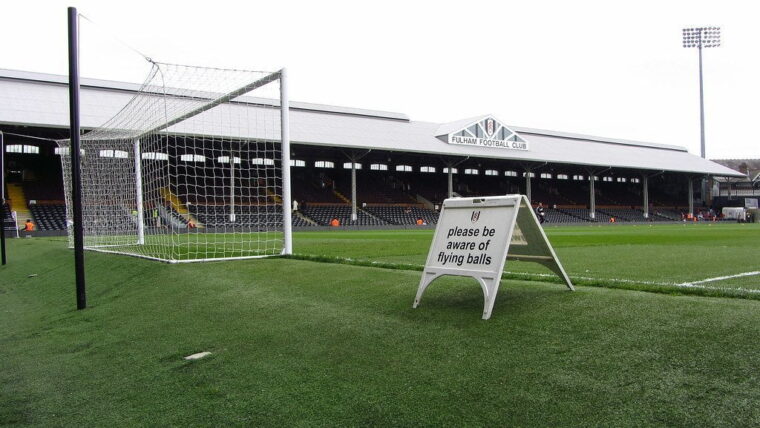 This weekend, whistles will sound in football stadiums for the first time in months. But for the first time in footballing history, they will echo through empty stadiums, punctuated only by the occasional yell from the players, and barked orders from managers who cast a stark figure against a backdrop of plastic chairs.
How this will impact any particular team is anyone's guess. Jack Collins made the case on the pod that no home crowd at Elland Road may prevent a toxic atmosphere should Leeds begin falling apart, again. Similarly, it may well be that that there are parallels from the Bundesliga which may ring true in the English game. Each hypothetical is as interesting and as likely to eventuate as the last.
If COVID-19 never reared its ugly ugly head, Fulham were unlikely to catch either Leeds or West Brom. The former had won five on the bounce, and the latter had a relatively comfortable couple of weeks ahead of them. Fulham were not in the blistering form we became accustomed to in 2018, and if you were a betting person, you would put money on the fact that Fulham's HMS Piss The League had missed the armada.
Embed from Getty Images
Let's entertain a possibility for a moment: Author Malcolm Gladwell once posited his one rule for life was to "pull the goalie". He was referring to an ice hockey tactic of removing the goalkeeper in favour of an additional outfield player when a team was losing in the dying moments of the final period. Typically, this is done at one goal down with a minute on the clock. Yet, two economists crunched the numbers, and found that it is actually most beneficial to pull the goalie with six minutes remaining. Six minutes with an unguarded net. If you find the notion ridiculous, then it has achieved its purpose, and you have validated Gladwell's point. To "pull the goalie" in life is to disrupt the expected course of events. It is to interfere with the smooth running of a situation where your failure is otherwise imminent, and it has applications from the fantastic down to the mundane: A madman is holding a family member hostage upstairs, so you set your house on fire; your toddler is having a tantrum, so you lie down next to them and flail harder. Anything to disrupt the expected.
Which brings us back to little old Fulham. Our chances of automatic promotion were slim in March. But the world has gone to hell in a handbasket since then, and Fulham may have been slipped a return ticket. The metaphorical goalie has been pulled on our behalf. The expected course of action has been disrupted, and what was clear has suddenly become tumultuous. It may well be that Leeds come back without even a whiff of the form of three months ago, or perhaps West Brom (slightly rocked from surrendering the top spot) find an empty stadium to be the straw that broke the proverbial camel's back. The chaos may well have given Fulham the space to move. But if neither of these things happen, then we find ourselves in much the same state as we were in before COVID. But at least the situation was shaken, and there existed, for a brief moment, the potential.
Embed from Getty Images
Disclaimer: In no way is this article suggesting that COVID has anything but terrible. It has robbed us of loved ones, couples of their wedding days, and families the opportunity to farewell those who have passed. It is a tragedy in every sense. This article is merely dealing with the realities of returning to everyday life.
Of course, the chaos could affect us negatively. Fulham might struggle to adapt to a quiet Craven Cottage (insert clever joke about a library here) and may find that Junior's flag doesn't cut it on its own. But really, if we slipped from third, it wasn't as though this would have been impossible without COVID. Brentford were beginning to tighten the screw as it was, and the performances still felt as though we hadn't hit our stride.
Fulham would still need to actively lose these games. If worst comes to worst, we would still have less to complain about than a Tranmere Rovers fan…
All we can do is hope that amidst chaos, it is Fulham who finds form.