Scott Parker: Time's Up?
Written by Nick MacNee on 2nd January 2020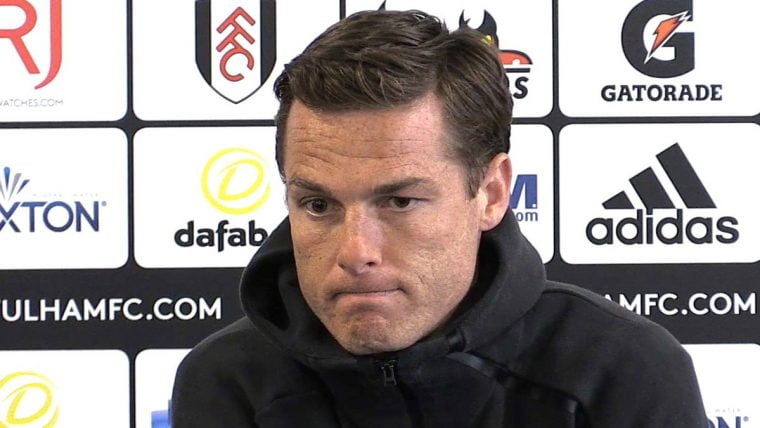 Nik MacNee states the case that it's time for Fulham to find a new manager capable of reviving Fulham.
Towards the end of Slavisa Jokanovic's tenure with Fulham in the Premier League, every loss felt like a critical blow to his and Fulham's chances of survival. The Bournemouth home defeat and away losses to Cardiff and Huddersfield in his final month, conceding eight goals to underwhelming PL outfits and only scoring two, plummeted his reputation and promoted Fulham to a laughing stock. The process much repeated itself with Ranieri – shambolic away results to poor teams and let downs at Craven Cottage.
For some, the depressing loss to and Reading will be that same point to many Fulham fans. For others, it would've been the depressing onslaught by Brentford at Griffin Park in December and possibly even earlier for others. Yet for myself, it arrived to me no sooner than the first game of the season at Barnsley that perhaps the feel good feeling that Scott had cultivated in the final ten games of Fulham's time in the Premier League was already gone and that he was not the man to take the team forward.
There have been both highs and lows under Parker's management – that much is fair to admit. It would be harsh to compare Parker's tenure to the disasters of Ranieri and Magath after all, the latter certainly setting club back for two years, if not more. However, despite the highs that there have been (Wigan, Millwall and QPR at home), these have all been too fleeting and have hidden the ultimate truth since Parker began his championship campaign: Fulham have played mediocre to subpar football under their current head coach. The problem that has plagued Fulham for years since the erosion of the Thames Barrier in defence hasn't been improved in the slightest and has gotten worse over the course of the current season.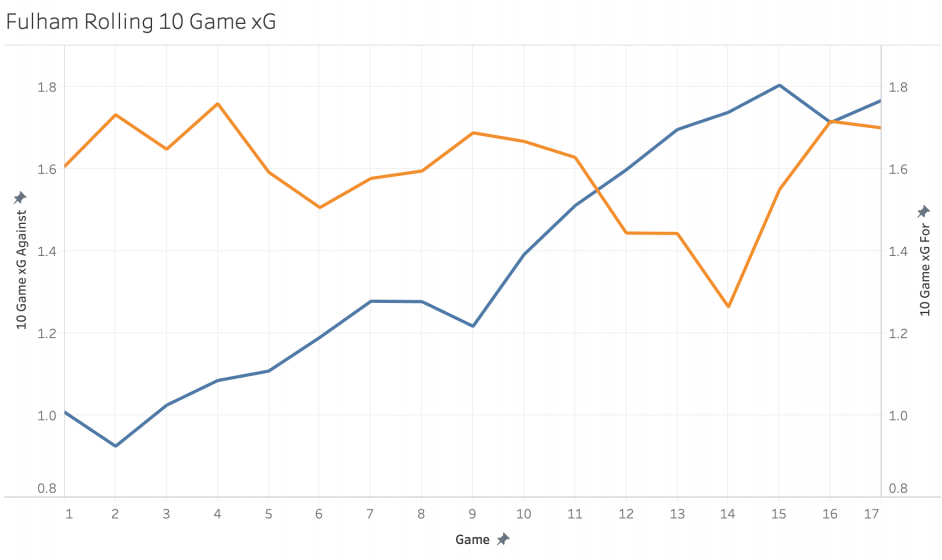 Parker has had 24 Championship games now in addition to 10 Premier League games and it's hard to count on one hand how many truly convincing performances Fulham have had under him. Millwall and Wigan certainly count, although both are/were hardly competent teams at the time. Even the Derby 3-0 win came with a boring and dull second half performance against a team not up for it whatsoever.
The Derby result also brought up its own issue with Parker – almost a seeking of applause or validation for figuring out something about an opponent. Pointing out that Derby poorly defend set pieces hardly makes you Pep Guardiola or Alex Ferguson, nor does calling a Leeds team pattern of play "predictable and easy to figure out" after winning a game in which Fulham benefitted from a bad penalty call and scored from a corner. Perhaps the interviewer should've pointed out that the "predictable" Leeds style of play currently has them ten points ahead of Fulham with a worse squad and in the automatic promotion spots.
The ultimate irony lies in itself that Parker called Leeds predictable – for its Fulham themselves who are utterly predictable in themselves. If the players are even coached, it's hard to see what exactly they are focusing on in training. In fact, it's so utterly predictable that I, the complete opposite of a Michael Cox of Zonal Marking, can write them out for you here:
CM's receive ball -> Pass to wingers -> Cross to Mitrovic. If no cross available, cut in and shoot. Recover ball when possible and repeat.
That's it. That's literally it. There's no bombing of the full backs forward to create overlaps and overloads like there was under Jokanovic, nor is there the desire to play to Mitrovic's feet to bully CB's and push men forward. It's bland, repetitive and yet has got Fulham (for now) in the playoff spots solely due to excellence of the big Serbian striker.
Indeed, it's very much been individual excellence that's powered Fulham this year under Scott, especially Mitrovic's and the long range of goals of Tom Cairney that have predictably dried up. Fulham's first win of the campaign against Blackburn under Scott was emblematic of this issue – play poorly for the opening half hour before going into the lead due to a long range goal.
Furthermore, the baffling tactical and selection issues are all too apparent. The consistent churn at right back, starting with the likes of Odoi and Steven Sessegnon before now seemingly bringing Cyrus Christie back into the fold in an attempt to solidify the position without much thought, has leftt many scratching their head. Furthermore, increasingly befuddling has been how Parker can't quite seem to figure out what to do with Anthony Knockaert, a relatively consistent starter for Brighton in the Premier League since their promotion under Chris Hughton.
In truth, these minor complaints could go on forever and ever and I refuse to believe that there's a few Fulham fans that don't have a problem with the clear underperformance of the team right now. However, these micro tactical and selection issues are minor compared to the overall huge systemic issues at Fulham both in their upper management and with Parker right now.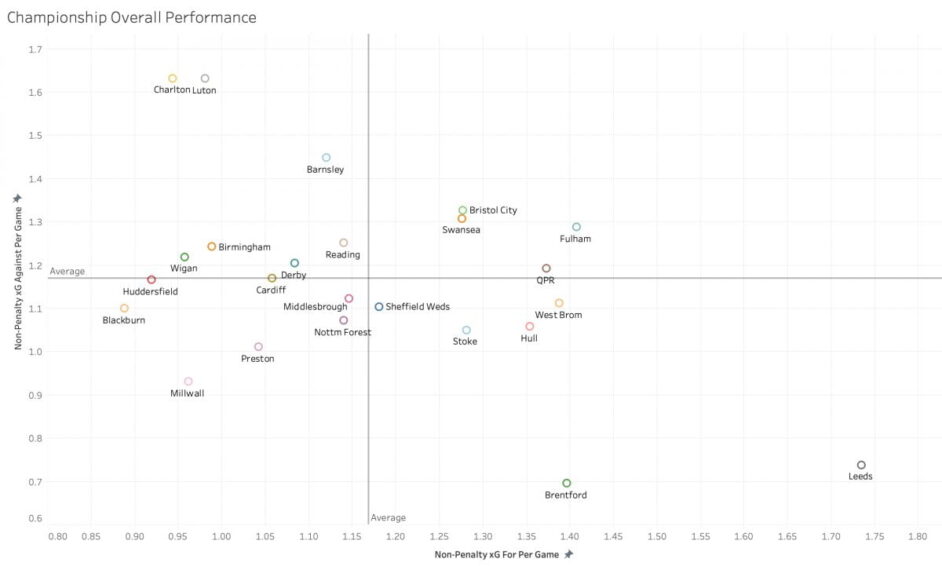 Its admittedly early in Parker's managerial career and I don't doubt that he can go on to fix these issues further on in his career but there's three major issues that have plagued Parker thus far. First, despite Parker's desire of playing a dominating and possessive style of play, Fulham just don't do that. Although, they are second in the league in possession % (59.6% to Leeds' 60%) and take the fourth most shots per game, Fulham's games tend to be open and nervous – much like a basketball game, with each team seemingly taking a turn to attack. Alongside this, Fulham don't have a desire to press whatsoever. Rather, they more hurriedly rush back to defensive positions after an attack with the opponent already on the break and the defensive line far too high. Brentford repeatedly exposed this, constantly causing panic in Bryan and Christie through Mbuemo and Benrahama on the wings. Fulham rank 18th and 21st in tackles and interceptions per game respectively – compare this to their Leeds counterparts who play with more possession yet rank 2nd and 6th. This desire of bringing back a Jokanovic style of play that Parker has stated is quite simply a lie.
Secondly, while I've already waxed lyrical enough about the blandness of Fulham's attacking tactics, it should be noted how quickly the attacking fluidity and final third combinations that Fulham had under Jokanovic had disappeared. Although they lost Ryan Fredericks and Matt Targett, the likes of Bryan, Christie and Odoi all featured as full backs in Slav's time hut have lost all semblance of desire to overlap and cross all that much. Instead, it feels Parker has very much taken the Unai Emery route of seeking improved buildup in the first two thirds of the pitch while forgetting that it's all quite useless if the midfielders and wingers don't know what to do once they reach the opposition's box. I can't quite count the amount of times I've seen Knockaert play a cross in that goes out for a goal kick because there's no movement from the midfielders or full backs to open some space up for him or others.
This all neatly ties into the final principle issue – when the opposition has the ball. From the start of October, they have only allowed less than 1.0xG conceded to a team just twice – Derby and Stoke at home. Even at Reading away, they still allowed the opposition to compile just enough for 1.0. With the calibre of player that Fulham have at their disposal, this simply put is an utter embarrassment. That Fulham have (to date) overperformed their xG conceded (30 to 34.2xG conceded) is an indictment of how good Marek Rodak has been since his replacing of Marcus Bettinelli, a change that even Parker saw as a necessity.
However, these defensive issues have come to a head in December where the team has collapsed. The team is conceding 1.87xG per game on average (a total of 13.09) since December 1st relative to 11 total goals. That the metrics are saying that your football team is lucky to have only conceded that high amount is both disheartening and straight up infuriating. Even if you take into account the performance of Fulham's defence over the course of the whole season, they are still projected to concede a whopping 64 goals, a far cry from their 46 in their promotion season. This can't continue the way they are going and something has to change.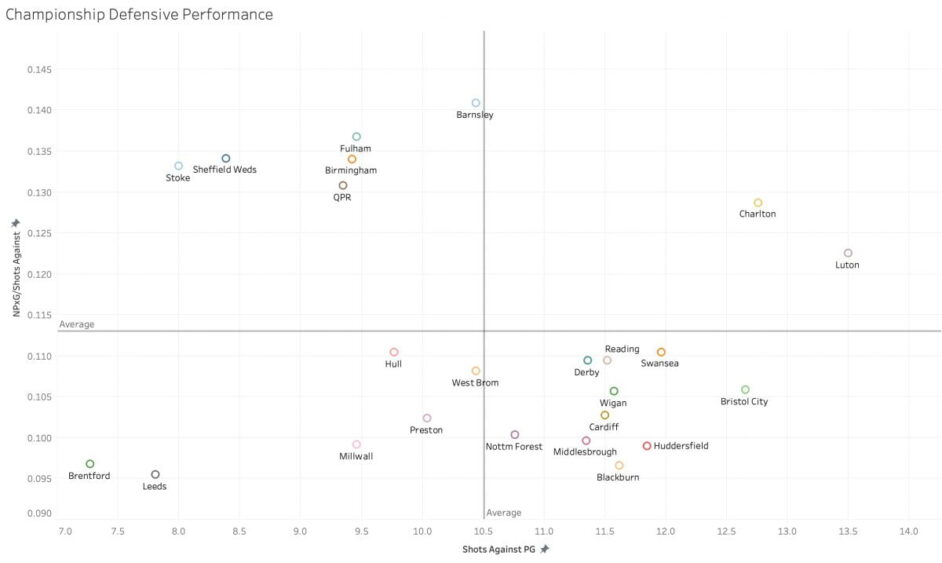 For as much as I'd like to blame Parker for a lot of the faults of this season so far, many of the issues of the past 18 months have to be laid at the feet of upper management, who put themselves in a bad position of having to sign a lot of players before the Premier League season who kicked off and kicked off this wild chain reaction of failure. They signed bad players like Timothy Fosu Mensah and Andre Schurrle. They hired the wrong manager for Fulham in Claudio Ranieri*. They didn't prepare for the Championship in January last year. The list goes on. Shahid Khan has very vocally taken fault for what went wrong and vowed that the club will learn from the mistakes. Fair enough.
(*Authors note: They missed out on the perfect manager to continue developing Jokanovic's style of play and probably would've made the likes of Seri and Anguissa work in Ralph Hassenhuttl but yeah, let's chase Ranieri or Andre Villas-Boas, two managers with seemingly similar footballing philosophies.)
There's one issue: the club haven't. Khan Senior has gone quiet and Khan Junior is seemingly fixed overseas with his other endeavours. I won't turn this article/rant/word vomit into a splurge about this whole setup, as it's been written and talked about extensively on social media and other outlets. What is required however is clarification from the club – in layman's terms, what exactly is going on in Fulham's upper management and who is doing what? Does Tony Khan do much with Fulham anymore? All the fans ask for is clarification and understanding. Not to sound like a business management lecturer from university, but bad communication leads to bad performance. Do we need to repeat this that often?
This has also been perturbed by the fact that the independent media has seemingly deserted Fulham and left the club by itself. This in itself has given the club a perfect storm. No one is asking tough questions of them or the goings on in the club. This, in itself, is shameful of both the media and the club not to at least bother to find someone to cover the club. If the fan furore is to die down, it's because they'll get answers. Not more silence.
This isn't a personal crusade against Parker or the club. I'm sure Parker will go on in his career to be successful at some point, whether that's with Fulham by figuring out the issues or with another team. It's entirely possible that his current tactics go on to work brilliantly with a different set of players or that this was simply a step too far for him.
Fulham fans were able to bask for a few seasons at least by having a manager in Jokanovic with a plan that ultimately got them to the promised land of the Premier League. Fulham and him ultimately reached the end of his cycle but failed to progress to the next stage. As such, they had to start over again and likely will have to, at the end of this season, as I do not anticipate the Khans wanting to bin Parker just yet. But they have to start preparing for the situation that there's a strong likelihood that Scott is not their guy and to make a plan for someone with a bit experience that can carry them to more than a scrappy playoff team in the Championship. Don't be afraid to dream a little bigger, Fulham.