How to get the best out of Harry Wilson
Written by Macsen Morgan on 3rd November 2023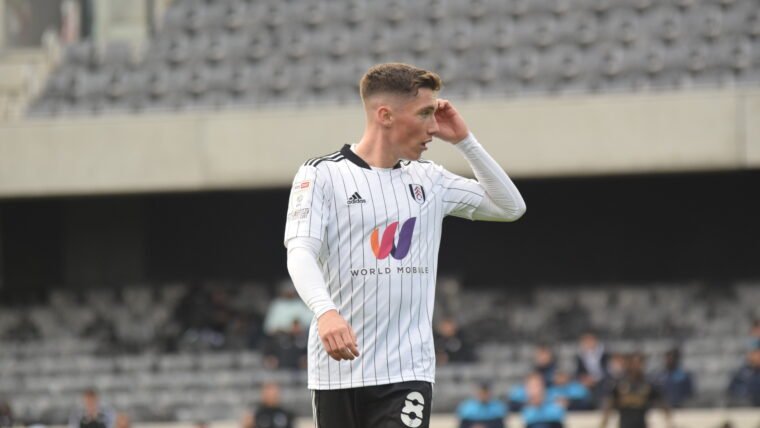 Macsen Morgan says the ingredients are already available to get the best out of our Welsh wizard.
After being in the stands last month to witness Harry Wilson's brilliant performance against Croatia, scoring a brace and carrying Wales to victory against a team including stars like Modric and Gvardiol, I – like many others – am wondering how Rob Page brings out the best in a player that we don't see much of in a white shirt.
Couple that with his performance and well-taken goal against Ipswich in the Carabao Cup this week, and calls for him to start in a side that's struggling for attacking impetus get harder to ignore. 
He needs freedom
When looking at why Wilson has stood out for Wales of late, you first need to look at positioning. For Wales, he plays on the left with the freedom to drift centrally and play as a 10, whereas for Fulham he tends to be more restricted to staying on the right wing and playing as a traditional winger where he has to beat his man and get the ball into the middle. The positional freedom that Page gives Wilson allows him to drift into the centre to pick up the ball out of the midfield and drive forward to create chances.
Rodrigo the lock picker? 
Another reason that makes a difference is the teammates that he plays alongside. The main one is Kieffer Moore, as his ability to win flick-ons allows Wilson to use his pace and skill to receive the ball and either drive at the defence or move the ball towards the wings. 
A parallel can be drawn to Mitrovic during the Championship season, which means that Wilson works the best with a physically strong striker to win balls in the air, which frees him to be more creative and make those chances. A new striker is on the wishlist for most Fulham fans in January, but if you're after a forward player who can hold the ball up, in the short-term at least perhaps we look no further than Rodrigo Muniz, who also impressed on Wednesday, not just through his goal but his ability to keep the ball and bring others into play.  
Cup indicator 
Wilson's Carabao Cup performance surely puts him in contention against Manchester United.  AS well as opening the scoring, Harry helped create the second goal as he drove through the centre and played a great pass out to the wing for the cross from Pereira to Muniz. This shows that we don't need many changes to unlock another potent goal-scoring source that can help ease our current struggles.