Does football have a gambling problem?
16th October 2023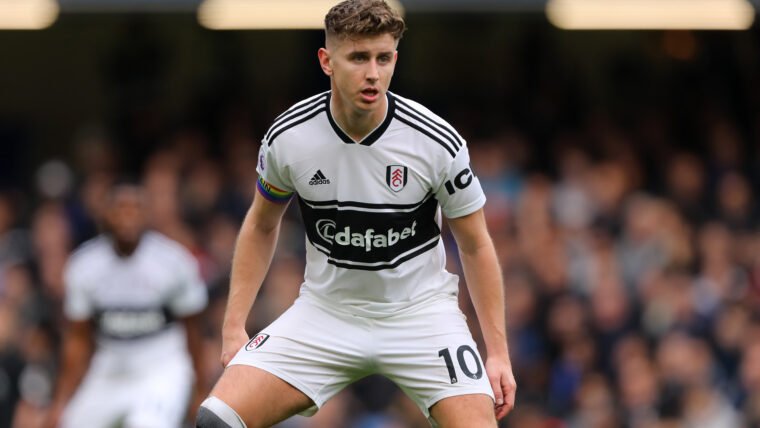 Max Hallmark explores the relationship between football and gambling.
(Editor's note: Fulhamish no longer accepts revenue from gambling and/or betting sponsorship. In the past we have accepted sponsored posts and links that lead to betting sites, have displayed betting banner ads on our website, and have sometimes had gambling advertisements our podcasts. But, effective immediately, we'll only generate revenue from other sources. There is a chance you may still hear/see one or two while this transition takes place, but we have informed all our third-party agencies of our new stance. This only applies to Fulhamish itself, and not to individual contributors associated with Fulhamish.)
Each year, it's estimated 409 people die by suicide as a result of gambling addiction (according to a Government study). Yet 40% of Premier League front-of-shirt sponsors are gambling companies. Now, obviously the two are not directly linked, but football's relationship with gambling certainly contributes to what's deemed by some academics as a "public health crisis".
When Fulham released its home, away and third shirts during the summer, they generated a lot of opinions. Fans may have argued over the red and white stripes on the shoulders, or the hot pink colour of the away top, but most will have similar opinions on the sponsor displayed on the front of the shirts. This will be the eighth season out of the last 10 that the team will don a betting company's logo.
Beyond the obvious ethical concerns, rules prohibit gambling sponsors from being applied to children's kits. This means that children are unable to wear the same kit as that of their heroes on the pitch. To mitigate this, or more cynically, to boost revenue, the club added Royal Caribbean to the front of children's and academy shirts. This finance comes on top of what is already a record deal with SBOTOP.
And SBOTOP, despite its prominence in and around the club, isn't even Fulham's official betting partner – that 'honour' falls to Fitzdares, which recently inked a new deal with the Whites, showing that the alliance between football and gambling is alive and well, despite the impending deadline to remove them.
Money talks
Larger revenues are key to the team's success on the pitch as the club is less constrained by Financial Fair Play rules. While fees for TV broadcasts are the greatest income for Premier League teams, sponsorship accounts for a significant portion. However, does this revenue need to come from a gambling company? Naturally, the 'big six' have the largest sponsorship deals, yet none of them are sponsored by gambling companies.
While this does pose an argument that gambling sponsors aren't as significant, the removal of them could widen the already large financial gap between big six clubs and the other 14. For context, Leeds's deal with SBOTOP was worth £6m last season, whereas the second-greatest sponsorship fee saw Liverpool earn £50m from Standard Chartered (according to Statista).
A complex make-up
The source of gambling companies' income is increasingly a topic of controversy. Some 2.3% of the population are reported to be problem gamblers, yet this small proportion accounts for up to half of the gambling industry's revenue.
Some teams have already taken a stand against gambling sponsors; Luton have rejected sponsorship deals as the board are "uncomfortable" promoting pro-gambling messages to young fans. Children are much more impressionable than adults and by exposing gambling at a young age; it's been proven to make them more likely to gamble in the future. People may view gambling sponsorship as harmless but, with it being so rife in football through advertising also, it normalises gambling, which in turn leads to more problem gamblers. By associating with a healthy product, such as sport, gambling companies are able to mirror this image as a form of sportswashing. Academics also note that due to the skill involved in sport, the link with gambling subconsciously gives us a false sense of control.
Lack of regulation
Most people are aware the issues that drinking and smoking cause and strict advertising rules have been implemented. Yet the effect of problem gambling on the population is much more subtle and therefore is subject to less regulation. However, the Premier League recently announced the voluntary decision to ban gambling sponsors from the front-of-shirt from the 2026/27 season. In the meantime, who can blame clubs like Fulham for accepting sponsorship money from the highest bidder?
A cynic may argue that the voluntary decision was made simply as an attempt to delay imposed regulation. Ex-Premier League player and former gambling addict, Steven Caulker, described the ban to The Athletic as 'putting a plaster on a broken leg'. His view is understandable given the number of gambling advertisements present on television and in stadiums. These effect children in particular as rules are usually in place to protect them from exposure to gambling marketing. Gambling companies are not allowed to advertise during 'watershed' hours, yet an exception is made for football broadcasts. Advertisements during football matches usually contain flash-odds which increase impulse betting, making it harder for problem gamblers to control their habits.
Even players are not immune to gambling addiction. Fulham fans will likely have little sympathy for Ivan Toney, but we shouldn't ignore the hypocrisy the FA has shown. Of course, it's understandable why a blanket ban on gambling for players is in place to prevent match-fixing. But while Toney may have acted foolishly given his position as a professional footballer, more support is needed for those with an addiction. He is not the first player to be enticed by gambling and, without greater advertising regulation, he won't be the last – as the (albeit lesser) ban for Nottingham Forest star Harry Toffolo recently has shown, not to mention the emerging controversy involving Premier League pair Sandro Tonali and Nicolo Zaniolo.
Gambling marketing is ubiquitous within football. The football industry appears to recognise the issue of problem gambling and greater regulation around gambling sponsorship is being introduced. As it stands though, it's understandable why clubs are happy to receive sponsorship money from the highest bidder, regardless of who that bidder is.
Gambling is not inherently bad, and the majority of gamblers are able to enjoy it without becoming addicted. However, it can destroy the families of those that do become addicted. If the football industry is to promote it as much as it does, then it holds a responsibility to regulate it effectively. As a proud family club, it would be great if Fulham was the pioneer for change.