Bobby De Cordova-Reid: the (temporary) answer to Fulham's goalscoring woes
Written by Adam Farquharson on 11th October 2023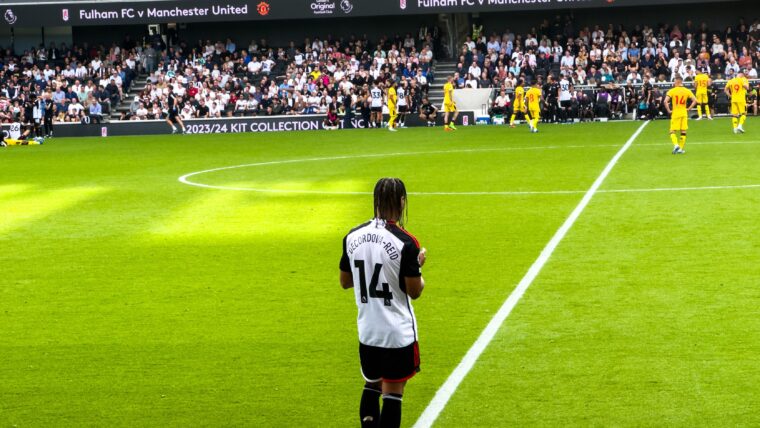 The Whites may have embarked on a rollercoaster journey in recent seasons, but for most of that time there weren't many concerns about us finding the back of the net, thanks to the prolific Alexander Mitrovic. However, Mitro's departure has left a void. Amid these challenges, one player is emerging as a glimmer of hope – Bobby De Cordova-Reid. The versatile forward, who has been with the club since 2019, could be the solution to Fulham's goalscoring problems – at least until the January transfer window.
Bobby of all trades
De Cordova-Reid's versatility is a hallmark of his game. He's not confined to a single position, making him an invaluable asset for any manager. Whether deployed as a forward, left winger, right winger, central attacking midfielder, or even as a wingback on either flank, Bobby has consistently showcased his adaptability. This flexibility allows Fulham to use him strategically to exploit opponents' weaknesses and create goalscoring opportunities.
As Fulham boss Marco Silva rightly notes, "Tactically, Bobby is almost perfect." This endorsement from the gaffer underscores De Cordova-Reid's tactical intelligence and ability to excel in various roles. Silva's faith in Bobby's versatility highlights his importance to the team's strategy.
Ready, willing – and able
One unmistakable trait that sets Bobby apart is his eagerness to pull the trigger. He takes numerous shots during matches, demonstrating his hunger for goals. This season, he has already taken more shots than any other Fulham player, underlining his determination to become a reliable goalscoring presence – something that has been missing from the team's other attacking options.
In Bobby's own words, he finds it "natural and easy to play certain roles. To listen and just do the job that's required." This attitude speaks volumes about his commitment and willingness to adapt for the team's benefit. Fulham can rely on him to step up and deliver, no matter where he's positioned on the pitch.
Another string to BDR's bow (or tool to his pocketknife) is his composure. From his cool finish against Liverpool in the 2020/21 season to his strike against Sheffield United on Saturday, Bobby has the patience and calmness to get himself into the positions that matter – and finish the job. You can see the striking attributes continue to stack up.
Committed to the cause
Arguably the most compelling reason why Bobby De Cordova-Reid might be the answer to Fulham's goalscoring struggles is his unwavering loyalty to the club. Although loyalty alone doesn't directly contribute to expected goals (xG) statistics, Bobby's commitment to Fulham since 2019 has seen him endure the highs and lows, from promotion to relegation and back again. His dedication and faithfulness deserve to be rewarded with a prominent role in the squad. This season, when given the opportunities, he has once again stepped up as the current joint top-scorer, albeit with just two goals. This proves that he's not merely a versatile player but also a dependable source of goals when needed.
In the world of football, where loyalty can sometimes be a rarity, Bobby De Cordova-Reid stands as a testament to unwavering commitment. Fulham fans can take solace in the fact that with his versatility, hunger for goals, and years of dedication to the club, he may well be the answer to Fulham's goalscoring concerns in the absence of another player stepping up to fill Mitrovic's shoes.
As the season unfolds, there's hope that we will continue to witness crucial contributions from this talented player. Fulham's objective is to solidify their place in the top-flight and avoid the dreaded "second season syndrome," a challenge that Marco Silva has faced in previous roles. With Bobby De Cordova-Reid in the ranks, there's reason to believe that the goals will keep coming, that Fulham will maintain their Premier League status – and who knows what else?