Is Bernd Leno Fulham's best-ever Premier League goalkeeper?
Written by Stephen Sheldrake on 26th September 2023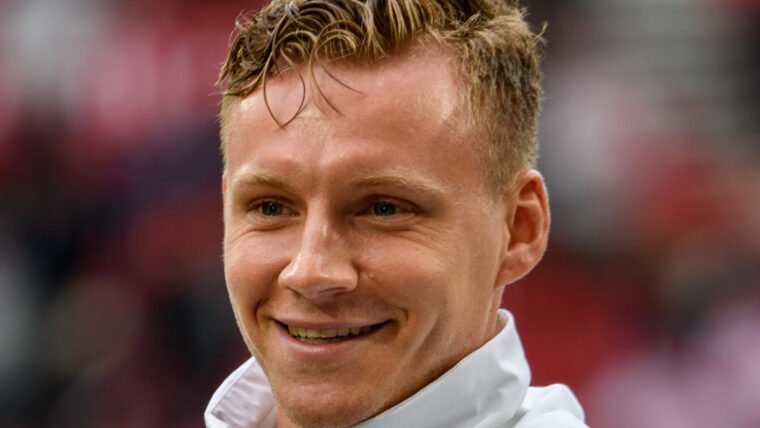 Following yet another clean sheet away to Crystal Palace, Stephen Sheldrake asks whether he's the club's greatest shot-stopper of the 21st century.
Bernd Leno may be in the infancy of his career in between the sticks with Fulham, but it hasn't taken long for the towering German to leave his mark on Fulham fans and opposition followers alike. Just 13 months since putting pen to paper in an incredible £4m move from Arsenal (likely rising to £8m), it appears as if this could have been one of the club's most impressive bits of business ever.
After falling down Arteta's pecking order at The Gunners to Aaron Ramsdale, Leno came to the Whites with heaps of experience, which included 233 Bungesliga appearances for Stuttgart and Leverkusen, as well as four seasons with the Gunners, also proving he could handle the European stage with ease, racking up 37 Champions League and 25 Europa League appearances, with nine international caps to boot.
In his pomp
Bernd Leno has begun the 2023/24 Premier League season in scintillating form, producing the very best save percentage of his entire career at 81.1%, as well as the highest clean sheet record of 50% (Everton, Luton and Palace). When you consider that is part of a line up that doesn't flaunt top European level defenders (for now) that also favours a more attacking style of football, it's even more impressive. 
Building on his debut season
Let's take a look at Leno's full debut season with the Whites. Although his clean sheet percentage was a fairly average 22.2%, the save percentage of 77.1% turned out to be Leno's second greatest campaign for shot-stopping across his career. But how does that compare with some of Fulham's other greatest keepers?
Comparing the greats
Edwin Van Der Sar's best Fulham campaign came in his debut season back in 2001/02, interestingly at the same age as Leno (30). With a remarkable 79.4% save percentage, and a record-breaking 15 clean sheets in 37 matches (40.5%), a figure he achieved twice with his time at Fulham, it's small wonder Edwin is considered possibly the greatest keeper in our history.
However, it might surprise a few Fulham fans to hear that Mark Schwarzer in fact, also holds one of the club's greatest records. In his debut campaign for the Whites, under the one and only Roy Hodgson in 2008/09, Mark made 161 saves to achieve an incredible 82.6% save percentage. A famous season in the history books for Fulham where Mark enjoyed 15 clean sheets in 38 games (39.5%), which saw the club reach the dizzy heights of their highest ever finish in seventh place, securing European qualification.
And while it wasn't a full campaign as Antti Niemi joined halfway through the 2005/06 season, he actually managed to tip Schwarzer to the post in his nine games for Fulham that season with a save percentage of 82.7% and a 44.4% clean sheet record. In the same season Niemi also achieved 11 clean sheets in 25 matches (44%) for Southampton in the Championship prior to joining Fulham, earning him a very impressive record for the overall season. His following two campaigns didn't quite follow suit with the numbers, but he was a great player and the flying Finnish keeper deserves an honourable mention for his fanatical displays. He was certainly a keeper loved by those who enjoy the more dramatic saves
Although their stats don't quite match up to the above, other Premier League 'keepers notable for their fine handiwork over the years include Alphonse Areola and Maik Taylor, who will both be fondly remembered by Fulham fans.
Leno could make history
There's so much to consider when deciding who the best number one is in the Craven Cottage history books, and while the stats above offer a snapshot of some of the significant achievements of some of Fulham's best, it's so important to consider the tactics of the managers at the helm, the strength of the players around a 'keeper and of course more than just saves – how well a 'keeper commands the box, holds onto shots and sweeps the back line for those last-second tackles that save the day.
One thing is for certain though, if Leno can continue the current form that he has displayed in the Premier League this season, and commit himself for a few years to the Fulham faithful, there's no doubt he will become our best ever.
I for one am greatly appreciative of his calm presence at the back, his organisation of defence and his superb ability to retain the ball when necessary, even after producing a challenging save. His vast experience for a relatively young player, in the perspective of a goalkeeper's career, is so reassuring and hopefully he'll have a few more years at Fulham to give us fans something to celebrate.
Is Bernd Leno Fulham's best Premier League goalkeeper? Not quite yet. But there is every chance that just around the corner, he could be.