Why Fulham fans shouldn't press the panic button
Written by Jack Stroudley on 21st August 2023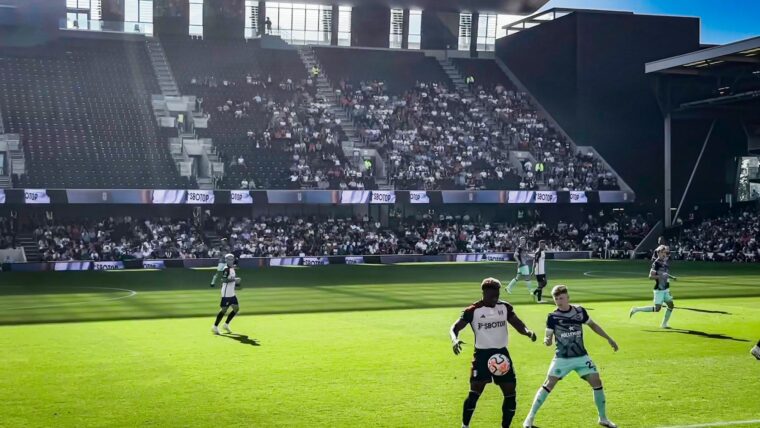 Jack Stroudley attempts to salvage some positivity from the Weekend.
Let's not beat around the bush: Saturday's performance against Brentford was our worst in Marco Silva's tenure since probably Coventry City back in the Championship. We were second to every ball, devoid of any ideas going forward and careless in possession.
Brentford weren't particularly fantastic on the weekend but just capitalised on our silly mistakes. This is a wake up call and with Mitrovic's departure now confirmed it just feels like everything is pouring down on Fulham. But I think some perspective is needed, which I'm going to try and provide.
Big shoes to fill
Let's start with the Mitrovic departure. Our Serbian talisman is gone and the importance of replacing him correctly cannot be underestimated. Jimenez played against Brentford on Saturday and was pretty poor throughout, we've got Carlos Vinicius but we need a proven goal-scorer. Marco Silva has come out and said Fulham will be reinvesting the money into another striker, let's just hope it's reinvested correctly.
Fulham finished 10th last season and for the most part were exceptional, showing no fear to anyone and giving every team a game. The Fulham I saw last season weren't there on Saturday and I think that some reality might need to be had about our ambitions for this season. With Mitrovic gone and key players like Ream unfortunately looking off the pace, Fulham's ambition for me has to be getting those magic 40 points. A drop-off was expected by most, probably not to the standard we saw on Saturday but I'm still confident we'll be fine.
A wake-up call
If there's ever a time for a wake-up call, it's the second game of the season. Fulham beat Everton on the opening day 1-0 and while the result was great, the performance wasn't and maybe papered over some cracks in terms of this current squads ability. Fulham have to spend in the transfer market now, we've got just under two weeks to bring in the right players to plug the gaps and get the ball rolling.
The Khan's love a late deal and have brought players in late time and time again. I feel this has been to the detriment of Fulham this season as we look in a pretty bad shape but we know the club are going to invest, hopefully Saturday's performance was enough to show the Khans' just how much we need to invest.
Free hits
I don't like to use the term 'free hit' but given the performance against Brentford, are next two league fixtures away to Arsenal and Manchester City are certainly that. Fulham have just under four weeks until Luton Town at home with an international break squeezed in. I don't want to call it a 'mini pre-season' but the club should be looking to get these players in and treat the next four weeks as that.
Get these new signings in and gel them into the way we play with all focus on being ready for after the international break where we play the likes of Luton, Sheffield United and Crystal Palace and can hopefully pick up a solid amount of points.
Fulham don't need to hit the panic button just yet, the three points against Everton certainly helps alleviate panic but the Brentford performance would've provided some understandable concerns. The next few weeks are crucial for Fulham this season and I've got confidence we can bring in the right players and steer the ship towards safety.