Why Aleksandar Mitrovic won't leave Fulham this summer
Written by Drew Heatley on 12th July 2023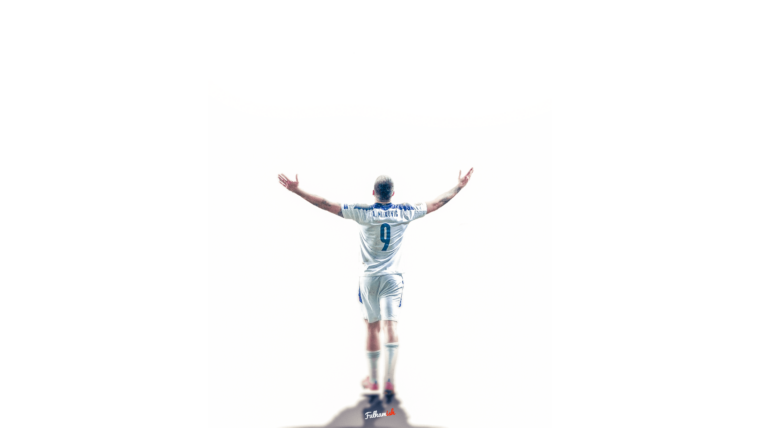 Drew Heatley argues the case for Mitro staying in SW6 this summer.
Well. We were all so busy analysing Joao Palhinha's every word on Instagram that we forgot to incubate our golden egg. 
I'm sure your reaction upon the news that Saudi Pro League club Al Hilal (yep, the same one that reportedly chased Marco Silva throughout June) had bid for Mitro was the same as mine: a chuckle. How they thought we would entertain selling our talisman for £500,000 more than we bought him for after 111 goals in 205 games is anyone's guess. It'd barely pay for his left testicle.
But the corresponding line that he wants to make a similar move to that of his compatriot and friend Sergej Milinković-Savić made just days ago – had me spitting my mid-morning coffee out. 
But we've had a couple of hours to dwell on this. We've seen Peter Rutzler report a slightly softer Mitro stance of being merely "open" to the move. And we've been buoyed by the news that Fulham rejected the bid out of hand, adding that he's not for sale. 
That statement from Fulham is important. The club has nailed its colours to the mast. It doesn't, of course, mean that Mitro 100% won't leave, but it means he'll have to agitate for the move, destroying five years of goodwill and a relationship with fans at a club that, let's face it, has made his career. 
He owes the club
Fulham FC has helped Aleksandar Mitrovic as much as Aleksander Mitrovic has helped Fulham FC. And that is reason number one in my case that he stays. When he signed his latest new deal (which keeps him at the club until 2026, by the way), it ended a series of low points for him for both club and country. He'd been largely kept out of the side thanks to Scott Parker, he'd been in the news for partying during lockdown, and he'd missed a crucial penalty against Scotland that meant Serbia missed out on (a delayed) Euro 2020. 
The show of faith from the club, the arm around the shoulder from Marco Silva, once again reignited Mitro's flame, and the 2021/22 season will go down in history.  
He'll not prove a thing in Saudi
Mitro's gone on to show Leanne Sanderson and his other naysayers that he can, in fact, do it in the top flight. To jack that in now to play the equivalent of Sunday league, despite its riches, feels like an odd thing to do. Mitro's 28; he's at the absolute peak of his powers – but will anyone really care if he scores 50 in the Saudi Pro League? I don't know the man or what he values, but he once spoke about not being able to put a price on feeling happy to go to work. And that's telling.
Time for Shad to act 
This one has got a long way to run, that much is for sure. And that's a shame, as it's unsettling. But so long as Mitro doesn't decide to burn his legacy to the ground – pun intended – then I feel like the club's stance is legit. Get the cheque book out, give the man a little bump, and while the cash is flowing, give some to Marco Silva too. 
Today marks 10 years since Shahid Khan took over Fulham FC. And he faces two of the biggest decisions of that tenure. Does he let the two most important figures in the club's recent history walk away, dooming him to repeat the mistakes of the previous decade? Or does he take control, and guide the club forward like he promised to when he began his "custodianship" in 2013? 

It's time to show what kind of owner you are, Mr Khan.