Building for Premier League stability, part 1: goalkeepers
Written by George Rossiter on 13th June 2023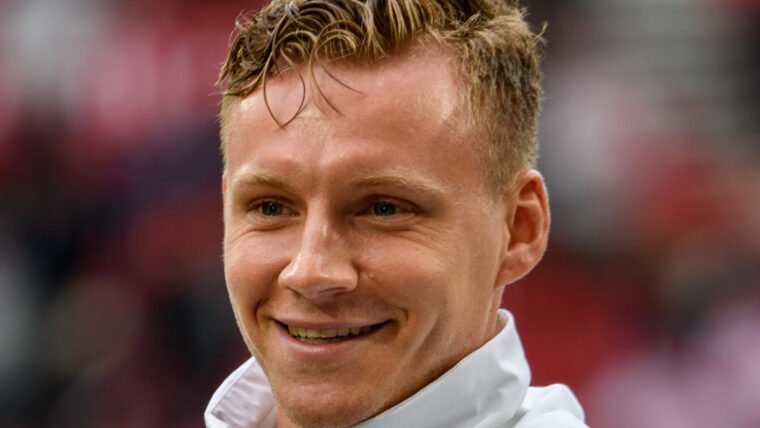 In a four-part series analysing Fulham's options going forward, George Rossiter assesses our squad as we look to build on a brilliant first season back in the Premier League. In part one, we look into the goalkeeping department.
Who do we have?
For much of the 2022/23 season, the three travelling goalkeepers were often Bernd Leno, Marek Rodak and George Wickens. We are lucky to be in a position where there is absolutely zero debate on who our first choice goalkeeper is. Bernd Leno had a wonderful first season in a Fulham shirt, outperforming almost every goalkeeper in the country, especially when comparing the difference between the expected conceded goals and actual goals conceded figures for the season. Data shows that Leno's 49 goals conceded in the Premier League was nine lower than his expected goals conceded figure of 58, that is a staggering statistic that only backs up the praise he's received this season, especially from the stands at Craven Cottage.
Marek Rodak has once again had to settle for being second choice in the Premier League with very limited appearances across all competitions. We know he has quality but some of his FA Cup showings showed what a lack of game time can do for a player. He didn't look confident or assertive, and may consider a move away this summer if he's not happy playing second fiddle for another year. His two promotions in his two senior seasons at the club will look good on the CV if Rodak was to look for a move elsewhere. Into his mid-20s now and with Martin Dubravka not getting any younger, Rodak also has an international career with Slovakia to consider…
What do we need?
What Fulham needs depends on any outgoings. Our goalkeeper pool is a big one, but there's no guarantees that any of the names playing senior football, other than Bernd Leno, are going to still be at the club beyond this summer. There's a strong chance that Fulham will end up needing to sign a back-up to Leno, and whether they're willing to spend money on such a position is up for debate. Furthermore, if interest in George Wickens continues to show itself, promoting a third choice from within the academy to travel with the squad on matchdays may also be required.
Who's coming back from loan?
After a season of generally being number two to Marek Rodak in the Championship, with just 13 appearances to his name in the 21/22 title-winning season, Paulo Gazzaniga has rediscovered himself in La Liga.
The 31 year old has spent most of the season as Girona's number one and has performed admirably, with Girona putting up a strong fight for European football just a year after being promoted through the promotion play-offs, after finishing sixth in the second tier of Spanish football. Reports – and Paulo himself – claim a permanent deal's already been agreed, though Fulham have remained typically quiet on the topic. Regardless, Paulo has certainly made a good impression at the Estadio Municipal de Montilivi.
Meanwhile, the Ashby-Hammond brothers have had varied loan spells this season. At Stevenage, Taye played 26 times, conceding just 18 goals (just under 0.7 goals per game) and keeping 12 clean sheets. He played a huge role in the club's automatic promotion push that saw Stevenage finish second and consequently promoted to League One. Meanwhile, younger brother Luca struggled with Aldershot in the National League, with the Shots just avoiding relegation to the sixth tier. Luca conceded 74 goals in 45 games (1.64 goals per game), keeping eight clean sheets in a tough first senior loan.
Academy prospects
21 year old George Wickens is seen as a big prospect in the Fulham ranks. After an impressive first loan spell in the 2021/22 season with Wealdstone, Wickens earned many plaudits within the National League while playing alongside fellow Fulham youngster Connor McAvoy. His progression has continued internally this season, with 14 appearances for Fulham's U21s as well as travelling frequently with the first team, providing support for Leno and Rodak on matchdays. Wickens has been linked to a few clubs this summer, including Luton, Nottingham Forest and Southampton.
Alex Borto is the other notable academy goalkeeper. The American stopper, who has twice represented his country at under 20s level, has impressed since originally joining the under 18 setup. With nine9 appearances in the Premier League 2 this season, Borto has got his fair share of U21s experience in the 2022/23 season and will look forward to continuing to progress through the ranks at Fulham.
Final assessment
Fulham will want three good options to travel with to each Premier League matchday. If this season is anything to go by, Marco Silva will want a top quality number one that will play basically every week. Well, we're very lucky to have that in Bernd Leno. But for the other two positions, who knows? This year the club has often had a reliable number two in Rodak, as well as a promising academy option, which has often been the previously mentioned George Wickens.
Our back-up goalkeeper depth on paper could be amazing. Gazzaniga, Rodak and even Taye Ashby-Hammond look like capable options. The issue is, there's no guarantee any are at the club next year. Rumour is that Stevenage are very keen on keeping Taye on a permanent basis as they move into League One, similarly Girona looks like the new permanent home of Gazzaniga. Then there's the question of Rodak's future, does he stay or does he go? If he stays, it solves a big problem, if he goes, a gap will need filling.
The club are unlikely to want to spend on a back-up goalkeeper, so free transfers may be considered. Options that are out of contract this summer include Loris Karius at Newcastle, Joel Robles at Leeds and Andrey Lunev at Bayer Leverkusen. Then attention turns to the third keeper. Whether it be a permanent deal or another loan, Wickens is unlikely to spend another year as the U21 keeper at the club, so it wouldn't be a surprise to see Alex Borto travel with the squad at times in 2023/24, or even Luca Ashby-Hammond if he decides to stay put and be third choice at the age of 22.