Should Fulham try to re-sign Fabio Carvalho?
Written by Jack Stroudley on 24th April 2023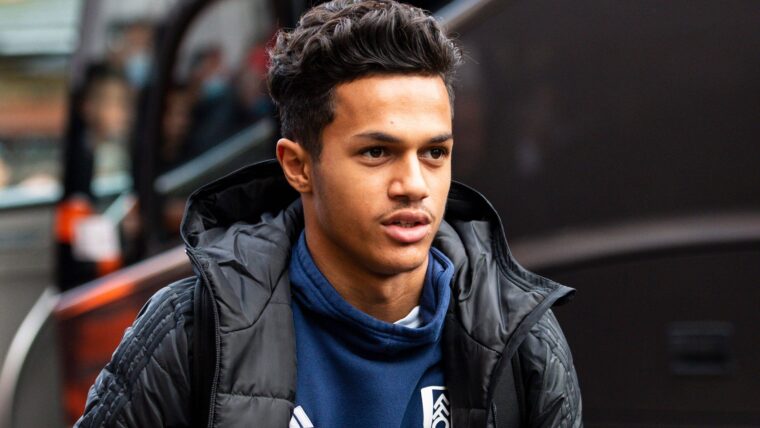 Jack Stroudley assesses the potential re-signing of Fabio Carvalho in the summer.
Over the last few days there have been numerous reports coming out of Merseyside that Fabio Carvalho is heading out the door in the summer, with the youngster available on a loan deal. This news has sparked debate among Fulham fans on Twitter, with arguments for and against signing him next season. I'm going to provide some reasons for and against before giving my personal opinion on the Carvalho situation and whether I would take him back.
In Carvalho's corner
Cover for Andreas:
Andreas Pereira has been fantastic over the course of this season; the Brazilian has come in and despite concerns from many fans when he signed (myself included) he has undoubtedly proven us all wrong. His ability to press from the front and creativity from open-play and set pieces have been pivotal to Fulham throughout our Premier League campaign.
However, Pereira has practically zero cover and as a result has had to play near enough every game and is starting to burn out. Having Carvalho would give Pereira competition and also allow us to rotate whenever necessary both in league and cup competitions.
Knows the club:
Carvalho would need little-to-no time to embed into the squad and hit the ground running. The youngster and Silva had a good relationship last season and because of this, Carvalho knows what is expected of him in a Silva side. He was known last season for his pressing and would therefore have some of the qualities needed throughout a Premier League season.
Relatively risk-free:
Without trying to sound too much like Tony Khan, the re-signing of Fabio Carvalho on a loan deal would be relatively risk-free. As already mentioned, he knows the club very well and even if Fulham have to cover his wages, it wouldn't be a particularly ludicrous number. The loan deal would also allow us to potentially negotiate an option to buy which could result in all parties being happy.
Carvalh-No?
Loyalty:
The biggest argument I've seen against Carvalho is a lack of loyalty that he showed towards the club. There is no denying that at the first given opportunity, Carvalho did jump ship to a bigger side and sacrificed regular first team football to be a bit of a bench-warmer. I don't necessarily blame him for joining Liverpool, but I understand why fans would be reluctant to welcome him back in open arms because his first choice club hasn't worked out.
Unknown quantity in the Prem:
We all know what Carvalho was able to offer in the Championship. However, his ability in the Premier League is relatively unknown. Despite scoring two goals off the bench at the start of the season, his time on the pitch has fizzled out with only five minutes of Premier League football since November. The lack of consistency in game-time means that while he has the potential to be a fantastic footballer, we don't know whether he is currently at that level.  
Improving other clubs:
A big concern of fans over the last few Premier League campaigns has been our constant need to loan in other sides players and 'improve them.' The likes of Ruben Loftus-Cheek, Timothy Fosu-Mensah and Mario Lemina spring to mind. All of which were OK (at best) and never signed a deal at Fulham long-term. This approach has left Fulham fans frustrated in the past so why should we do it again just because Fabio is "one of our own?"
Yes or no?
So, given the arguments of yes and no, what would I do? I'm leaning on the side of yes; the youngster undoubtedly has talent and we will be in the market for additional depth in the summer. Bringing Carvalho back and keeping hold of Pereira would give us two very capable players to play in the 'number 10' role and persuading Liverpool to give us an option to buy could allow Carvalho to come back and excel in a side that he can become a key member of.