How do Fulham cope without Dan James against Leeds United?
Written by Jack Stroudley on 21st April 2023
Jack Stroudley looks ahead to our upcoming fixture against Leeds United at Craven Cottage.
I don't think many of us expected to get a result at Goodison Park, but following goals from Harrison Reed, Harry Wilson and Dan James, Fulham picked up a relatively comfortable 3-1 win over Everton, which finally put us over the magic 40-point marker. Hopefully, the result last week alleviated some fan concern about how we will fare for the rest of the season.
Next up we welcome Leeds United to Craven Cottage. The Yorkshire outfit have had a torrid time of late, losing their last two games 5-1 and 6-1 at Elland Road. Fulham will be without the man of the moment last week Dan James – so how do we make it two wins in a row?
The opposition
Leeds United have had a pretty rotten season so far; neither Jesse Marsch or his replacement Javi Gracia have been able to find a winning formula and as a result, has left them in 16th and just two points clear of the relegation zone. Away from home, their record is quite poor, having won once in their last eight away games – a 4-2 win over Wolves (despite being outperformed on xG 2.86 to 1.47).
Leeds appear to be in turmoil, but given their last few games will be looking for a reaction and will see facing a slightly out-of-favour Fulham side as a good opportunity. We've already beaten the Yorkshire side twice this season, but it remains to be seen if we can make it a third.
How do we prepare?
The headline of this article is slightly tongue in cheek, but it can't be denied that James provided the creative spark up-front that we've been lacking for weeks, so his ineligibility will be frustrating for Marco Silva. Here's how I'd line up.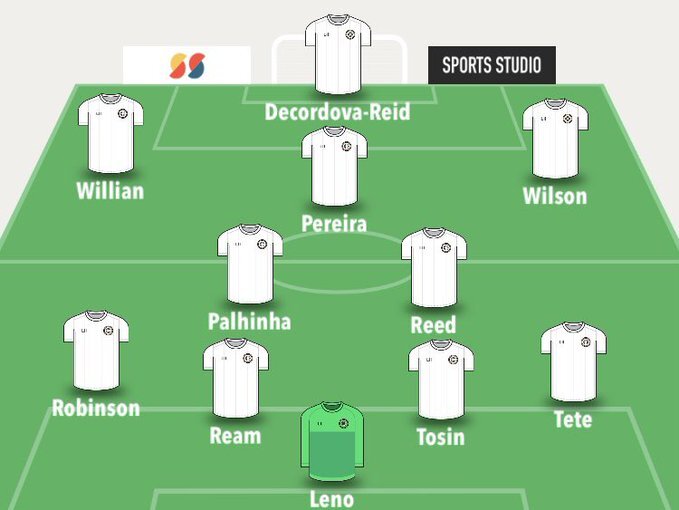 I think the side pretty much fills itself as last week everyone performed very well and if James was available, I would go unchanged. Unfortunately, the Welshman isn't, so the main question is who will replace him? The first candidate is Vinicius who is the more traditional 'number nine' at Silva's disposal. I wouldn't necessarily be against bringing the Brazilian back in as Leeds will be a lot less physical than the likes of West Ham and having a focal point could give Fulham some success.
That being said, we've found a new way of playing and reverting back to old ways feels slightly unnecessary. For me the person most suited to that is De Cordova-Reid; he has shown time and time again his ability at adapting to whatever position that Silva needs him to play. The Jamaican has played as the striker once before this season against Brighton & Hove Albion and while he wasn't successful, we didn't control a lot of the ball in that game and I feel that we will have a lot more of it against Leeds United.
The final verdict
Leeds United have really struggled as of late but I'm not expecting this to be an easy day at the office for Fulham. They have a lot more to play for than us and the uncertainty up-front could make it very difficult for Fulham. That being said, I feel that we will just about have enough to beat the Yorkshire side for the third time this season. Fulham 2-1 Leeds United.