Fulham's previous Premier League award winners
Written by Farrell Monk on 14th March 2023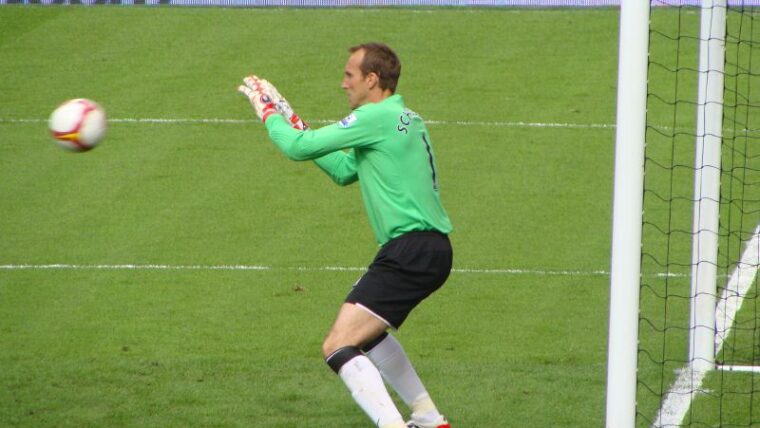 Farrell Monk delves into the history books to highlight the rare occasions our players and managers have picked up gongs. 
Willian's superb dummy and finish in the routine 2-0 victory over Nottingham Forest won the Brazilian winger a goal of the month award from the Premier League. Fulham being awarded an official Premier League monthly award is about as frequent as a winger getting the better of Kenny Tete. Therefore, compiling a list of awards to date has been Easy Diop. 
For this list we are only counting official monthly Premier League awards. No Lightning Seeds backing music for your Match of The Day purists out there, however I have snuck in an exception as in the appendix because, well, I can. Other goal of the month awards have been fully excluded because they have only been going a few years. 
Louis Saha – player of the month (August 2001) 
Remarkably, it took very little time for Fulham to register their first Premier League player of the month award, and as little as four minutes for King Louis to open his Premier League account.
Saha's two expert finishes in the very early stages of each half away at Manchester United on the opening day punctuated an impressive, albeit losing, start to Fulham's first top-flight season for more than 30 years. He added to his tally a few days later under the lights at Craven Cottage and anyone in attendance that evening could see that the English's top division was home for the Frenchman. He repeatedly terrorised the Sunderland back line and finally got his reward in fortunate circumstances – a late deflected effort wrong-footed a hapless Sorensen, whose earlier error gave the Whites the lead. 
The resulting three-goal tally for Saha meant he ended the month joint-top scorer alongside Michael Ricketts and David Beckham, but beat them all the player of the month award in our very first month as a Premier League team. 
Roy Hodgson – manager of the month (October 2009) 
Funnily enough, we started the season sitting on the cusp of the relegation zone, and it was shaping up to be a tough month on paper. It began with a frenzied 2-2 draw away at West Ham in a match that deserves its own article, as a 10-man Fulham battled back to lead until a very late equaliser. 
A satisfying and comfortable victory over Jimmy Bullard's Hull followed soon after, but it was the next two fixtures that really got Fulham their mojo back. Manchester City were well into their Abu Dhabi ownership by this point, so coming back from two goals down to draw away at the City of Manchester Stadium was quite the achievement. The Whites ended the month in fine fashion with a surprisingly comfortable victory over Liverpool. 
The Reds were starting their downward trend, but still had a dangerous side that started the day in the top four and were buoyed from defeating Manchester United on their previous outing. However, Zamora and Nevland tap-ins sandwiched a Fernando Torres volley, before Dempsey finished things off late after Liverpool had two red cards. This left Fulham unbeaten in October and comfortably mid-table, giving Hodgson his first Premier League award in 12 years and laid the groundwork for the season ahead. 
Mark Schwarzer and Roy Hodgson – player and manager of the month (February 2010) 
If 2009/10 was an absolute black forest gateau of a season with all the decorations, then the 28 days of February was the delicious filling underneath the icing and the cherries. 
In the league, there were no eye-catching results, only necessary ones. Fulham defeated Portsmouth, Burnley and Birmingham at home, while shutting out Bolton and Sunderland away. The individual stories from those games have largely – and rightly – been eclipsed by our European exploits. It's worth mentioning Fulham were coming off the back five league defeats in a row and could've been a sixth if not for a lucky late Jonathon Greening winner against an impressive and battling bottom-club Pompey that got our month cooking. 
Schwarzer, only beaten once that month via Chris Baird unlucky oggy, was key to that February rise. A world-class save against Birmingham and a heroic performance at the Reebok were his highlights en route to his only Premier League individual award. These results have always been overshadowed by the two-legged victory of Europa League holders Shakhtar Donetsk.  
But of course, the awards were only given for Premier League performances, which both men certainly deserved. It will always be a travesty that Hodgson was not given manager of the season by the Premier League. Thankfully, come the end of the year his peers recognised greatness at the PFA awards and did the right thing, allowing our boy Roy his Bruce Bogtrotter moment.  
Honourable mention: Steve Finnan 
I'll never get over the fact that a Fulham player was named one of the 11 best in the Premier League, even if it sounds tinpot. Steve Finnan's Fulham debut was against Chesterfield in Division Two and a few short years later he was being recognised by his fellow professionals at the end of the 2001/02 season as the best right-back in the country for little old Fulham. To date, it's the only time this has occurred. However, I do "dream of Ream" being the league's best XI in a couple of months' time.