Is it time to give Pereira a break?
Written by Will Gardner on 9th March 2023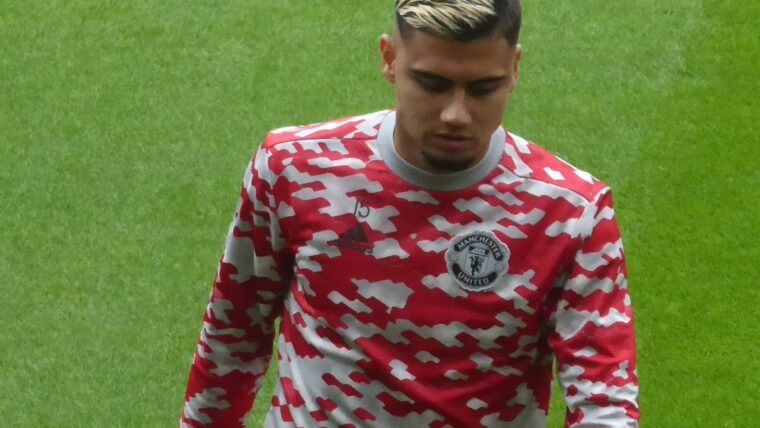 Will Gardner looks into our Brazilian's season so far and asks: are we running him into the ground?
Something looks off with this Fulham side, especially the 11 that had to endure running around a rugby pitch on Monday night. You could put it down to Joao 'a parede' Palhinha not chopping down players in the midfield, or how Mitro looks lost up top since his foot injury, or how the team themselves just look exhausted. But one thing that is seemingly standing out for me is that our attack is steadily becoming nullified; we're no longer driving forward with the ball and looking an attacking threat, and I think that is largely down to the drop off in performances from Andreas Pereira. But looking at the numbers, is it any surprise? I think the lad is due a break.
Now, I'm by no means placing this drop in attacking prowess solely on Andreas, but looking at the course of our season a ton of responsibility has been placed on our number 18. I take a look at a few factors at where things have gone wrong and a couple options of how the team can look without him.
Nearly ever-present
There was a lot of discourse when the rumours of Pereira coming over to Fulham started to filter onto Twitter. Why were we buying this Man Utd academy player, who struggled in Lazio and Granada, for around £10 million? Reports indicated he was playing well in the Brazilian league, but truthfully how many of us were keeping up to date with Flamengo's exploits? If you told us then that Pereira would have played every single game this season bar one and would have been crucial in our journey up the table, I doubt many of us would have believed you.
The only game Pereira hasn't played a part in this season was the ill-fated Carabao Cup game against Crawley, which I'm sure we all wish to forget. He came on as a sub at half-time in the replay away at Sunderland and then every other game he has been in the starting XI. On top of that, he's played more than 70 minutes in 27 out of his 30 games. For the role he has been tasked to do that is obscene numbers. 
Not only is he the main creative outlet in our midfield, with Reed being used as a runner and Palhinha being used as a wall, he's also the first line of our defence, regularly pressing the centre-backs and ensuring they play a rushed pass for Reed and Palhinha to come in and steal. Andreas is in a position that's typically associated with glory, but he's doing a lot of dirty work that often goes unnoticed. 
Form dropping off
Looking at Pereira's form over the course of the season, there appears to be some distinct correlations between certain instances and his performance rating (I am using FotMob ratings for this). We see his stats drop off when playing against teams in the top half of the table, which seems like a natural correlation for most players, but there's also been a distinct drop in performances since the World Cup – and more specifically since Mitros injury.
After a run of strong performances in September and October, with the only poor games being against Spurs and Newcastle, Pereira seemed to be in a purple patch with a goal and three assists in these run of five games. In the two matches against the Manchester sides and the first two games without Mitro he didn't have much of a chance to make an impact on the game, aside from scoring a penalty against City, which seems like a huge aside, but we won the penalty from a long ball over the top and Harry Wilson getting clattered in the box, not slick offensive play.
Since the return from the World Cup he has definitely struggled to take a hold of a game like he did towards the start of the season. Despite our three wins on the bounce after the World Cup, which we definitely didn't win convincingly, Pereira's form has gone from an average 7.55 out of 10 in the run of unbeaten fixtures before the Manchester games, to an average 6.2 in our last three games (6.2 vs Brighton, 5.7 vs Wolves, 6.8 vs Brentford). 
With a number of the bottom half still to play you could argue that his drop in form has been due to the quality of opposition, but two of his best games from the start of the season have been against our recent opposition in Brighton and Brentford. So there must be another reason for the decline for the drop in his ability, and I think the man leading the line should shoulder some of the blame.
He's tightly linked to Mitro
It's become evident recently that Mitro isn't right. Clearly he's playing unfit and as he has mentioned by playing with injections and barely training, his form that we so desperately need has dwindled. Early on in the season before Mitros injury the pair managed to find a great combination of Mitro holding the ball up, drawing in a defender and then feeding Pereira to run through gaps and to drive the ball forward for our wingers to try and get in behind. But now, with Mitro's lack of ability to hold the ball up, due to the fact he's playing with a dodgy foot filled to the brim with painkillers, we aren't able to recycle possession quite so seamlessly. Pereira's under pressure more often when he receives the ball and with a defence less drilled on Mitro, his ability to find a gap has been nullified.
As I alluded to before, Andreas must be shattered. With Mitro's ability to run being hampered, he's now essentially pressing for two people. Then with our ability to press being affected it means we're unable to break up play and retrieve the ball like we used to and therefore Pereira is unable to find the gaps he flourishes in. In many ways, that dodgy challenge Mitro received on international duty has duly put in a spanner in the works for our season. But if this is what happens with a spanner in the works, imagine what could have been if all were fit and firing.
Shape without him
So what can we do in order to rectify this? Well with the addition of Lukic (who's now sporting a scar to make him look even more hard as nails, thanks to a high boot of Ivan Toney, who naturally received no card or criticism), we've now got an opportunity to re-shape our midfield.
I think the obvious solution would be to have a direct swap of Pereira and Lukic, and therefore a midfield three of Reed and Palhinha with Lukic sitting in front of them. Looking at some of the clips from his time in Torino, Lukic has the ability to play further forward and maybe this link up with his compatriot in Mitro will spur Mitro on out of his current pain infused slumber.
We could potentially look to go with Mitro and Vinicius up top from the start and play a more direct style of football. While Sammy mentioned on the pod recently that Vini doesn't seem to throw himself in battles as heavily as Mitro and extra body up top, who has got some fresher legs then Mitro and AP currently, could revitalise our stagnant first block.
Finally, we could try the addition of Bobby De Cordova-Reid alongside Mitro again. We know his versatility at right-back and right-wing, but maybe its time to play in a spot where he has historically had most success. During his time with Bristol City in the Championship, his most prolific season was while playing behind a typical big-man striker. This gave Bobby the chance to pick up some pieces in the final third and finish the 17/18 season with 19 goals and seven assists.
Final thoughts
We've got a class player in Pereira – that's not in doubt. But maybe we could look and taking some of the pressure off the lad. This will be easily the most games and most minutes he's played in a European season and potentially as a team we're asking too much of him at the moment in time.
Of course this could all be due to the fact we've had a tricky run of games and ultimately we should remember that cool heads prevail. After Arsenal and the now postponed Liverpool match we have a run of games against teams who are out of form so hopefully Pereira can find his form again and find some breathing space in the middle of the park so he can start firing in our attack like he was doing at the start of the season.