Rating Fulham's World Cup stars
Written by Rhys Daly on 8th December 2022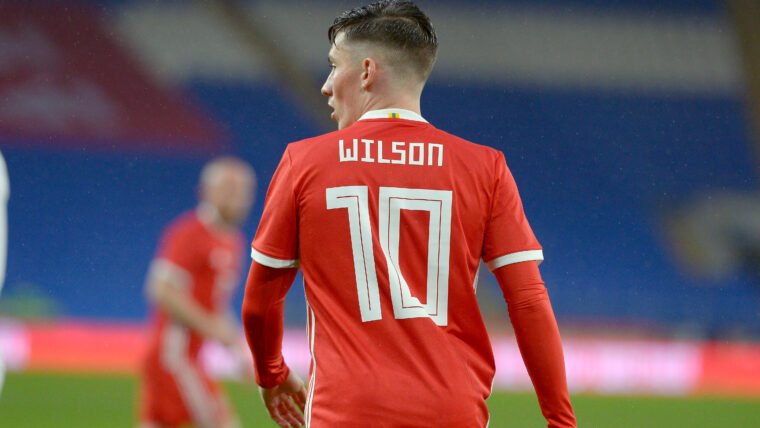 Rhys takes a look at the performances of our FFC stars out in Qatar.
Of the 133 Premier League players to be selected in national team squads for the 2022 World Cup, six travelled representing Fulham.
With only one of those remaining in the competition following the completion of the round of 16, here's how they got on.
Daniel James
The pace of Daniel James looked to be one of Wales's main threats going into the group stages under Rob Page, but he struggled in the first-half against the Unites States, with replacement Kieffer Moore proving a much bigger threat from the bench.
Embed from Getty Images
In their second fixture, James came on for Harry Wilson just before the hour mark and although he did offer an outlet away from Iran pressure – his end product wasn't up to scratch.
James retuned to the starting line-up against England with Wales praying for a miracle and had some lively moments – going close with an effort from range that bent round the post.
RATING: 4
Harry Wilson
Also starting for Wales in the opening contest, Harry Wilson struggled to have an impact in the first half, having only recently returned from injury, but did rally with his colleagues as they nabbed a draw through Gareth Bale's penalty.
Embed from Getty Images
Wilson had a similar first half in what would be a disastrous result for Wales against Iran, failing to impress in attacking moves and being withdrawn before the hour mark.
Wilson was back on the bench for Wales's finale, but came on for James after 77 minutes. In a quiet end to his first World Cup, a late free-kick was drilled into the wall.
RATING: 4
Antonee Robinson
Milton Keynes-born Antonee Robinson has been a regular for the United States men's national team since his 2018 debut – and played every minute of the World Cup campaign.
Embed from Getty Images
The 25-year-old played a vital group stage role with the US conceding only once from Gareth Bale's spot-kick and frustrating England with a goalless draw before their win over Iran.
Sadly for Robinson in the 3-1 round of 16 defeat to the Netherlands, he opted not to close down the cross for the opening goal and seemed to leave a man free at the back post for their vital third.
RATING: 7
Tim Ream
Victim of a rather cruel misidentification for Walker Zimmerman's lunge which gifted Wales a point, Tim Ream looked at his composed best throughout the group stage.
Embed from Getty Images
Having been out of the national team picture for a year, Ream looked a vital cog in their defence despite turning 35 in October – a month before his World Cup dream even started to look likely.
Ream made 274 passes in total across the tournament with 16 long balls in his quarter-back role, also making 11 clearances as they dug in for five group points.
Although his time with the USMNT might now come to an end, his individual performances have given him the send-off we had all hoped for.
RATING: 9
Aleksandar Mitrovic
Aleksandar Mitrovic was a doubt before the tournament thanks to a foot injury that may well have kept him out of our defeats against both Manchester clubs in the Premier League.
Embed from Getty Images
There was even chatter that Serbia's talisman could miss their opening game against Brazil, but that wasn't the case as he looked to disrupt their flow.
Mitrovic then grabbed his first goal of the tournament thanks to some unselfish work from Sergej Milinkovic-Savic against Cameroon – with Serbia then throwing away all three points.
Mitrovic signed off his tournament with a trademark header in the 3-2 defeat against Switzerland – leaving a sense of disappointment amid some personal satisfaction thanks to his two goals.
RATING: 8
Joao Palhinha
The only Fulham man into the quarter-finals is Joao Palhinha, who has not played a central role for Portugal despite his Premier League heroics.
Embed from Getty Images
The 27-year-old played for a combined 10 minutes in the wins over Ghana and Uruguay and then 25 in their defeat to South Korea – and was left on the bench against the Swiss.
Despite playing only three minutes against Ghana, Palhinha managed to squeeze in two successful tackles to show his worth – and may well play a part against the savvy Morocco.
RATING: 5