How do Fulham cope without Joao Palhinha?
Written by Jack Stroudley on 27th September 2022
With our Portuguese enforcer suspended for the weekend, Jack Stroudley looks at who could help plug the gap.
Since Nottingham Forest away, I'm sure I speak for most Fulham fans when I say I've had Tequila by The Champs in my head non-stop. Since joining, Joao Palhinha has been a breath of fresh air, he's made more tackles (32) than anyone in Europe's top five leagues this season.
His tenacity in defence, ability to bring the ball forward, leadership in midfield and capability to score from set-pieces/from range is the type of character Fulham have been calling for.
Embed from Getty Images
Which means that his suspension for our home game to Newcastle on Saturday is slightly concerning. We aren't necessarily blessed with lots of midfield depth, so questions will be asked about we play to try and nullify Newcastle – and that's the question I will try to answer here.
The system
Embed from Getty Images
I think it's dependant on how Marco Silva wants to approach this game. Palhinha operates in the 'number six' role (the most defensive midfielder who tends to sit in front of the centre-halves) while Harrison Reed acts in the 'number eight' role (the more box-to-box player who does a lot of the running) going around and putting out potential attacking fires. I've attached Harrison Reed's heatmap against Nottingham Forest and it shows his tenancy to push further forward when pressing with a particular focus on the right-hand side.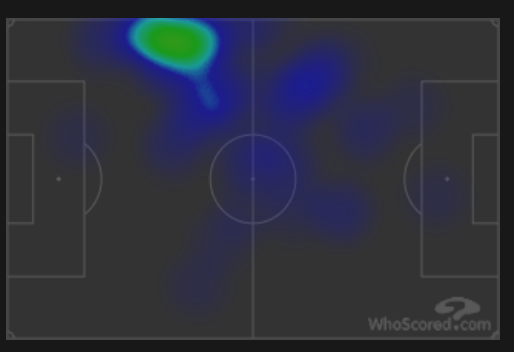 Newcastle are a good side with a relatively balanced midfield, and Marco Silva will have to get it spot on if we want to get a result on the weekend. Going with either two eights, a six and an eight or changing it all together and playing a midfield three dropping Pereira slightly deeper are all options I think Marco will consider. As well as this, the recent news that Bruno Guimarães will be fit for the game on the weekend is a blow for Fulham, as a player of his calibre being out is something we could've used to our advantage.
How Newcastle will operate?
Embed from Getty Images
Despite drawing five of their opening seven, Newcastle fans will be encouraged by their start to the season. They've controlled the majority of games they have been apart of and have been unlucky (Carvalho late goal for Liverpool and a dodgy VAR decision against Crystal Palace). Their away performances have been patchy to say the least. Struggling away at Brighton, being resolute away at Liverpool and the game I am going to focus on.
I want to focus primarily on the away game they were the most in control of, which was Wolves away during a 1-1 draw. A game in which Newcastle had 64% possession, more than double the chances Wolves had, and an xG that finished 0.86-1.73. Below I have attached a photo of the Newcastle average positions for that game to get a better idea of how they play.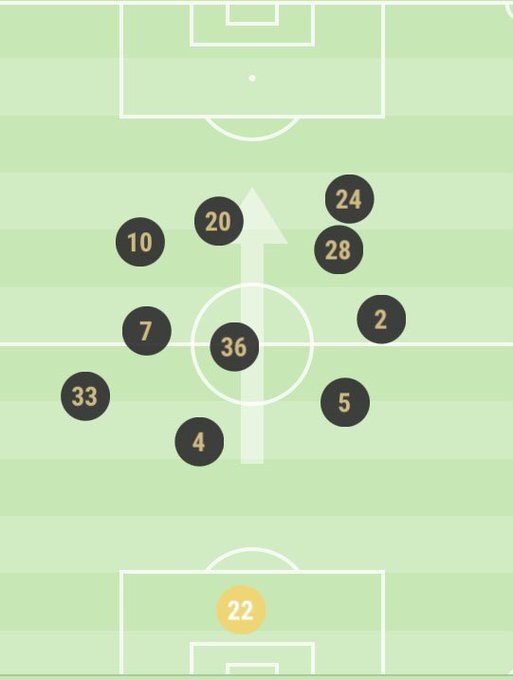 From this, it shows that Eddie Howe has his side set up to play very narrow and make the midfield compact. Putting a lot of pressure on a Wolves side with a very strong midfield three (Nunes, Neves and Moutinho). As well as this, Newcastle play with a relatively high line, so having good ball players who can find someone with a long ball either in the wide positions or over the top is something we could use to our advantage.
Who would I play?
Embed from Getty Images
I would personally drop Harrison Reed back into the 'six' role we saw him operate at regularly under Scott Parker and bring in Tom Cairney into the 'eight'. Newcastle are a talented opposition, so we need to make sure we always have someone to sit just in front of the two centre halves to break up play, and I think out of our midfield options I'd be most confident in Harrison Reed to fulfil that role.
There are some concerns that a midfield two of Reed/Cairney could be overrun by a high pressing and compact Newcastle side. If we start to see this throughout the opening 15-20 minutes, I'd drop Pereira into the midfield to make it a midfield three and if that still doesn't work then I'd think about taking off Pereira for someone more defensive like Chalobah.
Despite all of this, I think that there are some frailties we could exploit, which I have mentioned above, and this is ultimately why I've suggested bringing in Cairney. Newcastle are very compact and play with a high line, which will leave spaces out wide and in behind, having someone with the passing range we know Tom Cairney possesses is something that we will need to take full advantage of if we want to get a result on Saturday.