Six key fixture dates you'll not want to miss
Written by Drew Heatley on 16th June 2022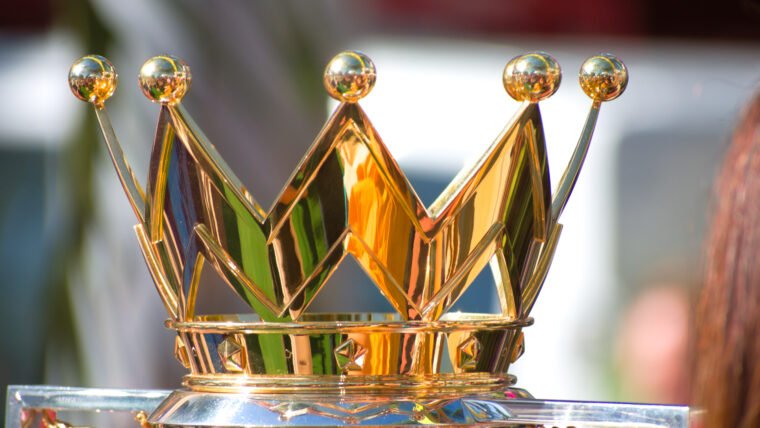 Drew highlights the dates of our key fixtures as we look ahead to our 38-game battle to stay in the Premier League.
The fixture computer has crunched the numbers, and it's spat out the key pillars that will anchor the narrative of the 2022/23 season. Here are the ones you want to scribble in your diary in permanent marker. 
Embed from Getty Images
1. Chelsea: 10 Sept (H) and 4 Feb (A)
Yeah, yeah – I'm already breaking the rules of this piece's title – but hey, it's a special day. This is the one that we all look for, right? In our 15 Premier League seasons, we've managed to beat our SW6 rivals a grand total of one time. It was such a surprise, we invaded the pitch. 
It's been decade since we even took a point off Chelsea – and even that might have slipped your mind, for the goalless draw at Stamford Bridge was so dull the BBC wrote: "what little entertainment there was came from the fans, who spent most of the first period questioning each other's lack of support, lack of trophies or willingness to sack managers with alarming regularity". So, we'll be hoping for a morsel of joy against Tuchel's boys. And to get one up on the fraud that is Ruben Loftus-Cheek. 

We "welcome" Chelsea to the Cottage in mid-September – and while the weather might be pleasant, the game certainly won't be. the return fixture at Stamford Bridge will be a more dicey affair, with the Whites almost certainly scrapping for every point in a post-WC landscape.
Embed from Getty Images
2. Brentford: 20 Aug (H) and 4 Mar (A)
Look, "eight key fixtures" just didn't have the same ring to it, OK? We're all champing at the bit to get one over our noisy neighbours in the Premier League, aren't we? We triumphed at Wembley, fell meekly during our first visit to the Meccano in the Carabao mere weeks later, and then watched as we got relegated and the Bees reached the promised land. Our first chance to restore order in the cosmos comes On 20 August, while we have to wait until 4 March for our first in-person trip to their new gaff.
Embed from Getty Images
3. Newcastle (A): 14 Jan
Here's a weekend you'll not want to miss. St James' Park is a top away day at the best of times – and we even get a result there every so often, too. Ryan Sessegnon, anyone? How about Mark Crossley?

The Whites hit the Toon on what promises to be a positively icy 14 January, but no doubt the Fulham Faithful will be warming up indoors, crammed into Popworld belting out 'Mitro's on Fire', while Dom Betts dances topless on a podium. 
Embed from Getty Images
4. Manchester City (A): 5 Nov
We have to include the reigning Premier League champions, don't we? Yes, we seem to perpetually draw them in cup competitions at the Etihad, and yes we're probably going to get a right gubbing, but they're the best team in the league, and there's the added element of one of the world's most prodigious talents in Erling Haaland now on the Citzens' books.
Hopefully there'll not be too much riding on getting an unlikely result, with the Whites visiting the Etihad in November. It's the home fixture five games before the end of the season that's already making me sweat. 
Embed from Getty Images
5. Spurs (A): 3 Sept
We just want to see the new stadium, to be honest. And luckily we don't have to wait long for this one, as we head there in early September. We played Spurs at Wembley in our first season back in the Prem in 2018/19, then played behind closed doors in January '21. But while our first proper trip to the Brentford Community Stadium offers a new ground to tick off the 92, the Tottenham Hotspur Stadium is a slightly greyer area. Nevertheless, the ground is the third largest in England, and we even got a point in our first (fanless) visit there; one of the many false dawns in a turd of a season. 
Embed from Getty Images
6. Bournemouth (A): 1 April
No, I'm not picking this fixture because it's a chance to rub our former cardigan-shagging boss's nose in it. I'm picking it because, for better or worse, it's always a bit of a party atmosphere down in Dorset. For those lucky enough to go, anyway. 
This term, we're heading to the Vitality Stadium in April once again – so think breezy springtime sun, loud shirts – and, crucially, six-pointers aplenty. And make no mistake: it's a game we'll need to get points from if we have ambitions of survival.
It's great to be back in the big time (again). Here's the full list of fixtures we have to look forward to in 22/23: