A critical review of Fulham's 2018/19 transfer policy
Written by Drew Heatley on 7th June 2022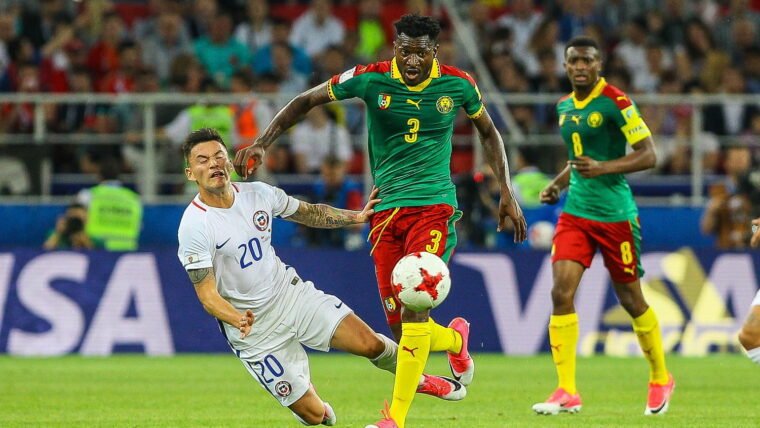 George Singer (SW6Stats) returns to the website to delve deep into our ill-fated 18/19 splurge to ask: just what were we thinking?
With the departure last month of a host of free agents (goodbye my sweet prince Seri), and shortly afterwards Andre Frank Zambo Anguissa, only one signing from the £100m Summer of 2018 remains. Aleksandar Mitrović is the silver lining of the window, a lone success in a sea of failures. 
It doesn't take a rocket scientist to work out that that window was a stunningly expensive failure. However, with the benefit of hindsight, is there anything we can learn about how to better prepare for the transition between the Championship and Premier League?
Even if the board didn't think so at the time (or at least admit publicly), perhaps there are some lessons we can learn and apply this time around.
Treating the transfer window as a stock market
"If you buy good players for less than they're worth, you will win more games. You will then have more money to buy better players with. The better players will win you more matches…"

Jean-Michel Aulas, Olympic Lyon Chairman, Soccernomics
While us fans love narrative and personal connections to players, consistently successful clubs tend to think a little differently about their players.
By treating players as assets that both appreciate and fall in value, the goal of a club becomes a mathematical challenge: buy low, sell high, and grow the value of a club through smart player investment.
Clubs who think in this way have continually shown that strategic long term thinking will gravitationally pull themselves towards success. Brighton, Leicester City and (sorry) Brentford are three such examples in the Premier League who have successfully gamed the market and reaped rewards over the long term.
While there are many methods to buying players who go on to grow in value (anyone's who's seen the Damned United will know how Brian Clough found success with a misfit team of behavioural issues), one factor acts as the most important in the market: the age curve:
Of course, every player is different, but a general rule of thumb can be applied to a player's value. 
At a young age, it's often difficult to predict how a player will turn out, and their market value will reflect this uncertainty. 
As a player reaches their early twenties, their development is easier to model. If a club can notice a player with potential, develop them, and then sell them at their peak to a bigger club, there's money to be made.
If you wait a couple more years, when a player is roughly 23, you'll get a lot of certainty about how they will perform. Whilst their opportunity for development is low, they will hold onto their value for a few years – enabling you to sell them for a similar value if you want to shift them off.
Finally, something Football Manager players know all about: be wary of 27 and above. Players at this stage will be at their peak with nowhere to go but down. With the odd exception, the vast majority of players tend to fall off a cliff in their late twenties. If you spend big money, or large and long contracts, on these players – you're gonna have a bad time.
How does this apply to our 2018 transfer window?
If we review the money invested in that window, through the lens of the age curve, you'll see the majority of money spent was likely to be loss making. 
Many loans, and significant contracts invested in players at their peak, meant that even if we did survive these sticking plasters would soon fall off.
Validating the age curve principle, it's the investment in players in their early twenties which have been the most sound. Anguissa sold for a small loss (in a deflating market, with two relegations on his CV), and Mitrovic received offers that would have resulted in a small profit. Alfie Mawson is perhaps the exception – his injury record proves that no transfer strategy is bulletproof!
While it's of course necessary to spend the money we make on promotions, there's a significant difference between investing and spending. By investing in players we can make money on, we set the club up for long term success on and off the field. By spending this money, with no return, we only increase the financial burden and reliance we have on Shahid Khan. For an owner who initially stressed the importance of sustainability, the yearly financial statements continue to make increasingly depressing readings.
So, where's the balance?
Clearly, there's a level of pragmatism here. The prize of surviving into a second season in the Premier League must make some short-term thinking worthwhile, right? 
Well, perhaps the answer can be found by looking at our striped neighbours up the road. 
By sharing their kitty across some short term loan deals, and in players who will keep their value in the event of relegation, Brentford perhaps found the best way to optimise short term squad improvements without incurring long term financial risk. 
By spending all their funds on players old enough to make an immediate impact, and avoiding tying down declining players to contracts, they avoid a relegation firesale – something both Watford and Norwich now have to do.
While your favourite pundit may reckon Josh King, and Danny Rose, would "do a job" for a promoted side, how easy do you think it's going to be for Watford to shift them now they're back in the Championship?
So whenever you see transfer rumours coming in, let the excitement flow past you and take a step back. How old are they? How long is the contract? It may be boring, but sometimes the best option is just to be sensible and reduce the risk.