Should we have kept our released first teamers?
Written by Rhys Daly on 24th May 2022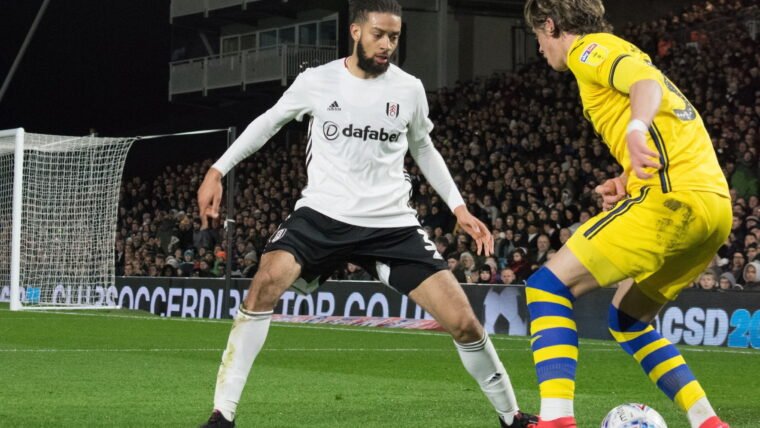 Christie, Fabri, Hector, Mawson and Seri will all leave Fulham at on 1 July – and Rhys asks whether the club has made a mistake.
Fulham revealed the names of 14 players who will leave the club at the expiration of their respective contracts at the end of June – including five members of the first-team squad that have had varying levels of importance to the team.
Cyrus Christie, Fabri, Michael Hector, Alfie Mawson and Jean Michael Seri will all be on the lookout for a new challenge in five weeks time – and much of our fanbase might well feel that the club have made one or two mistakes.
I've taken a closer look at the decisions regarding each of the departing players – with one unquestionably feeling more painful than the rest.
Cyrus Christie – 68 appearances
Embed from Getty Images
Cyrus Christie looked a fine addition to the Fulham squad on his arrival from Middlesbrough back in 2018 as a preemptive signing to the departure of Ryan Fredericks that summer.
The Republic of Ireland international would go on to make 23 Premier League appearances the following season and 24 in the following Championship campaign before loans to Nottingham Forest and most recently Swansea.
Christie, now 29, was never quite able to find the form that made him one of the best second-tier full-backs while at the Riverside – but impressed in Wales of late and a free transfer looks the best option for both player and club.
Verdict – Good call
Fabri – Two appearances
Embed from Getty Images
Fulham confirmed the signing of Fabricio Agosto Ramirez from Besiktas for an undisclosed fee on promotion to the Premier League in 2018 – and despite his controversial arrival (signed on the recommendation of an outgoing goalkeeping coach), many would've assumed he would play on more than two occasions over the next four years.
However, Fabri has spent pretty much all of his time at Craven Cottage as both a second and third choice keeper, with the 34-year-old playing the same role during a brief loan stint at Mallorca.
Having sat behind both Marek Rodak and Paulo Gazzaniga in the pecking order with more goalkeeping reinforcement on the way, Fabri's exit won't be a surprise to many despite him seemingly playing an important role behind the scenes for his fellow stoppers.
Verdict – Good call
Michael Hector – 40 appearances
Embed from Getty Images
Virgil Van Mike himself, Michael Hector might've had the most eagerly anticipated Fulham debut of all time following his September 2019 switch from Chelsea, largely because it was deemed that he wasn't eligible to play until the following January.
Before his debut, Fulham had lost eight of their 26 fixtures including four of their last seven – and would only slip to defeat in three of the 20 games Hector would go on to start.
Hector was quite simply vital in Fulham getting over the line and back into the Premier League, but in an all too familiar story, those performances were not replicated in the top flight.
The 29-year-old will now be on the lookout for an astonishing 18th club – and he won't be short of suitors in the second-tier, or a solid reference from us.
Verdict – Good call
Alfie Mawson – 52 appearances
Embed from Getty Images
Alfie Mawson looked a smart signing for Fulham in the spending spree of 2018 despite costing a substantial £20million, after all he had been a solid option for Swansea over the past two Premier League seasons and even been named in a England squad just five months earlier.
Unfortunately for both player and club, he has missed 417 days through injury since moving to West London having signed while injured and not long after aggravated a knee problem while putting on his boots, to the bemusement of Claudio Ranieri.
Since then Mawson did play an important role in the Parker promotion, have a run of games on loan at Bristol City and return to feature six times for the champions – but his departure looks a timely one and a chance for him to start afresh elsewhere.
Verdict – Good call
Jean Michael Seri – 70 appearances
Embed from Getty Images
I'm not crying, you are. Although I've seen some sound arguments for letting the near 31-year-old Seri leave the club rather than dish out another long contract with premium wages, it does seem rather sad to see him depart just as his love affair with fans was reaching full bloom.
Seri returned on loan from Bordeaux with a new-found love for the club, sticking around under Marco Silva and finding his flow while helping Fulham to Championship glory.
Despite his tapping of the badge, being thrown up in the air by his appreciative team-mates, and publicly asking for a new contract, Seri will not be adding to the 70 appearances he made for the club with no new deal on the table.
Not only is it always a risk to let a player go who is such a hit with supporters, but any sort of midfield issues in the Premier League next season will see fans asking the question of why Seri wasn't kept on.
As sad as his exit may be, we will always have his Premier League Goal of the Month against Burnley and his glorious long-range effort against Luton to remember him by – as well as one of our best ever chants.
Verdict – Bad call