Where do you stand on safe standing?
Written by Farrell Monk on 8th March 2022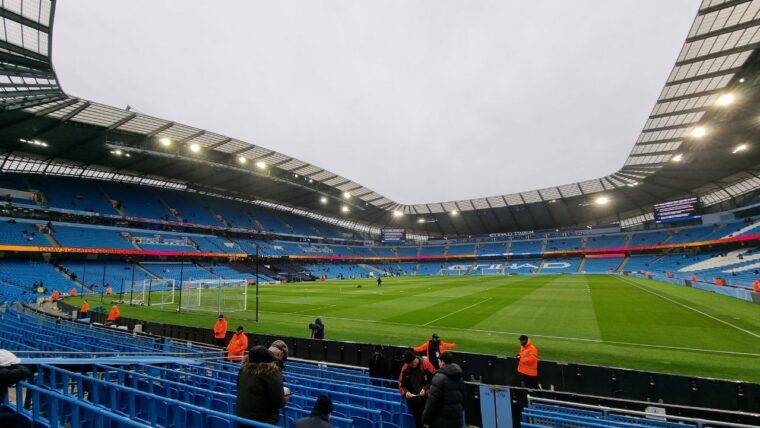 In his debut piece, Fulhamish stalwart and FST representative Farrell Monk looks at safe standing and whether we could see it at Craven Cottage.
Like so many before me, I had my first taste of Craven Cottage on the hard rocky terrain of Hammersmith End. Well, let's be honest, I was seated on the metal bars that laden the largely uncovered terrace. Back then, it was the only way to watch football, unless you were the privileged elite.
Fast forward 30 years, and terraces are a rare breed, found only in the lower echelons of the football pyramid. Across the country, however, trials of safe standing are fully underway. Fulham fans celebrated Carvalho's early tap-in a few weeks ago safe on their feet at the Etihad and then again two weeks ago as the Whites took three points from a 'heavily armed' Cardiff team.
The last three Fulham Supporters' Trust (FST) surveys have shown that more than 70% of fans are in favour of safe standing being implemented at Craven Cottage. Here, I delve deeper into the reasons why safe standing is a popular prospect for Craven Cottage.
Safety
Limbs. They look great on the highlights. We all look for them whenever Wilson, Mitrovic or Neeskens score goals all night. However, we've all been subject to an accidental tumble at least once. It's fun for a lot of us, but for many others it's a cause for concern. There are plenty of stories of supporters who wish not to be involved getting caught up in an uncomfortable bundle.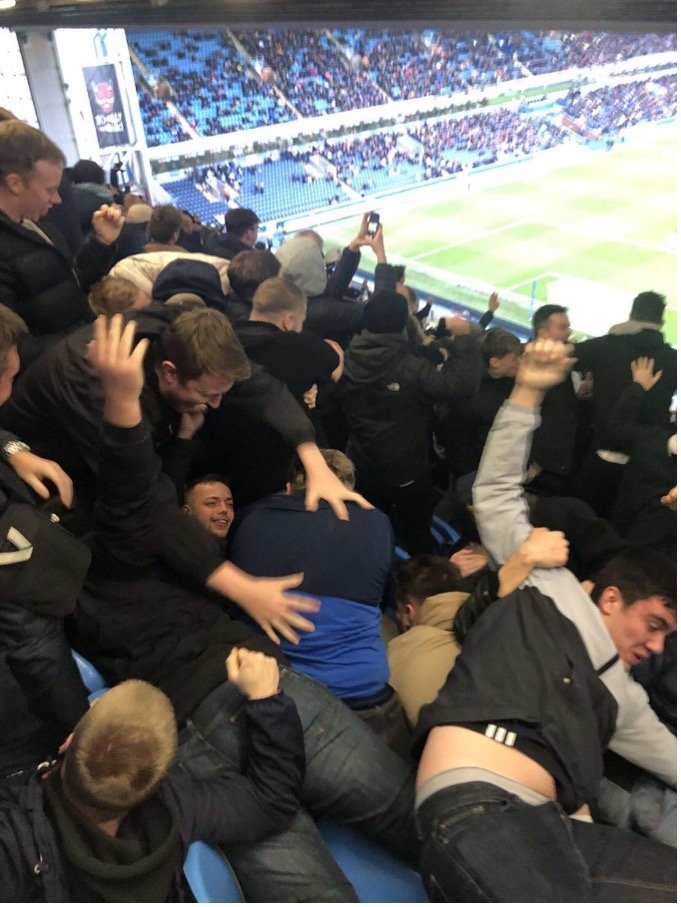 Safe standing consists of railings either attached to, or in front of, each seat; a physical barrier between rows. Dom Betts explains: "It saves you getting trampled on in celebrations. You can still celebrate as mad as you'd like without falling down a set of stairs like a set of dominos". It's also quite nice to have something to lean on if you've had a few too many stubbies before 3pm on a Saturday afternoon.
Atmosphere
We know how vocal Fulham fan can be. We often hear it at away games when the some of the most vocal are squeezed into a small away end. Therefore, spread out around Hammersmith End, that noise is largely lost, as groups of fans compete to get their song heard. Dom is quite adamant. "Fans are always asking how we can improve atmosphere at Craven Cottage, this is it."
At away games, all the singers tend to congregate in one place towards the back. With safe standing, there's no need to unsettle someone else who chooses to sit somewhere where they might otherwise be in the way.
Embed from Getty Images
For a forced image, Craven Cottage is like a matchstick for chants. Where I am usually in the Johnny Haynes stand, nothing catches on until it's almost died out in the Hammy End, because it takes long to proliferate throughout. All the embers of atmosphere are too spread out. It's smple from Betts: "Everyone all standing together wanting to create an atmosphere would hopefully have a domino effect on the rest of the ground to create more noise." More noise and quicker to spread.
Choice
Tom Greatrex, Chair of the FST, reflects on the culture of football and how football fans have been stripped of their options. "For some people, but not all, standing at football is a part of the experience. Others prefer to sit, or sit most of the time, and some can only sit for health reasons. The rationale behind safe standing areas is providing choice and minimising the inconvenience for others." This is key to the argument. This is not about transforming stadia back to all standing affairs. It provides more areas to suit every match-going fan, whereas now, we only have one option, which a large proportion of supporter's dislike.
Tom is also Vice-Chair of the Football Supporters' Association (FSA). It, along with similar groups, has been campaigning on this issue for more than 20 years. He explains, "It stemmed from the entirely false proposition that the Hillsborough tragedy was significantly as a result of fans standing at football, rather than the way the game was policed, the condition of stadia and ticketing arrangements back then." It's clear the conditions surrounding all those elements have moved on significantly since.
"While we've had all seater stadia for a long time now, the reality is that there are some parts of most grounds where people chose to stand throughout. This is particularly the case for away fans, and has caused problems for those who can't, or prefer not to, stand – to the extent that some say they no longer go to away games." It's a problem that has crept in at home games too, where more fans are trying to congregate near the top of H3, H4 and H5, creating a mass around the stairwells, which in turn is another safety issue.
Embed from Getty Images
Picture the scene: I get nudged in the back for standing, only for me to explain that there's people standing in front of me. It's a tale as common as QPR getting stuffed on the telly. "For people who want to sit, no longer will they get annoyed by people persistently standing in front of them," Dom expands. The last thing people want is to ruin the experience of other Fulham fans. With safe standing, everyone's a winner. 
How likely is it?
Almost two decades have now passed since Craven Cottage closed for renovations and two and a half sides of the stadium were converted to become all-seater. Any one of those areas could be primed for the introduction of safe standing. 
The Trust has been pushing the club for some time, with little movement from the club to commit either way. We understand that the implementation of safe standing is more difficult than some might assume. Rules dictate that some allocation of standing is given to away fans as well as home supporters, and with our unique surroundings, this could reduce the overall capacity.
The low rake of Hammersmith End may prove difficult to provide enough of a view for supporters, while the club would loathe to rip out the more expensive seats in the Johnny Haynes stand. So, that leaves the Putney End as the sensible choice. Especially when you consider that when the Riverside Stand reopens, very few season ticket holders, if any, will remain in that area as they are migrated to the swimming pool stand. With the large increase in capacity, it represents a huge opportunity to the club and all Fulham fans to shape the match going experience in a manner that we all want.