Are emotional second spells at Fulham a good idea?
Written by Rhys Daly on 23rd February 2022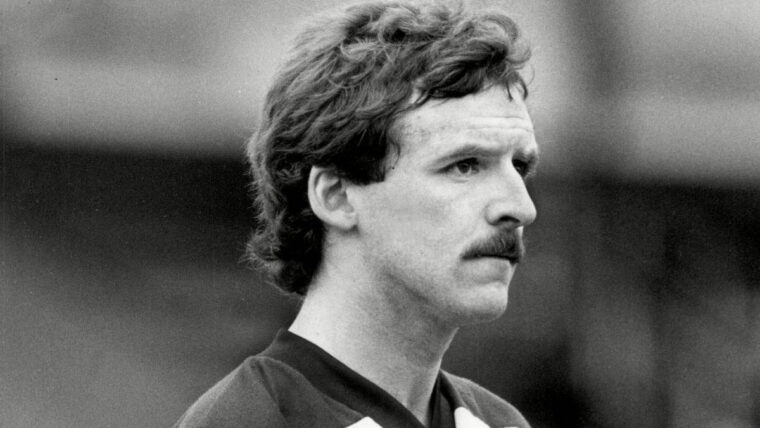 From Ray Lewington to Chris Baird – Fulham fan favourites on occasion find their way back to Craven Cottage, and Rhys has taken a look at how they fared.
Since his Tottenham departure, there have been calls to bring the original Dembele back to Craven Cottage. And as the Belgian midfielder prepares to hang up his boots, I've taken a look at whether players returning to SW6 is usually a good idea. They do say "never go back", after all.
Bill Dodgin Jr
Bill Dodgin Jr, the son of former Fulham boss Bill Dodgin Sr, played for the Whites across two spells during the mid 20th century and went on to manage the club himself in 1969.
Following 35 domestic appearances between 1949 and 1952, Dodgin Jr returned to play on a further 69 occasions between 1961 and 1964 after spending time at Arsenal.
Returning as a manager, he helped Fulham back into the second tier in 1971, leaving in 1972.
Good idea? Yes
Bobby Robson
Embed from Getty Images
Bobby Robson remains an icon of English football thanks to his managerial spells with England, Barcelona and Newcastle among others – but Fulham held a special place in his heart.
Robson scored 68 goals across 152 league games for the club between 1950 and 1956, returning between 1962 and 1967 – a period in which he managed nine goals across 192 fixtures.
Robson went on to briefly manage Fulham in 1968, once describing us as "a nice club, a social club…"
Good idea? Yes
Alan Mullery
Embed from Getty Images
Alan Mullery played a total of 364 games for Fulham across two spells either side of eight years with Tottenham.
Mullery was in west London between 1958 and 1964 as well as 1972 to 1976, but all 35 of his England caps came during his time at White Hart Lane.
In his penultimate year at Fulham, Mullery was a part of the side who lost in the 1975 FA Cup Final to West Ham.
Good idea? Yes
Robert Wilson
Robert Wilson enjoyed two spells at Fulham during his professional career, making 175 league appearances between 1979 and 1985 and 47 between 1987 and 1989.
Having left the club to join Luton, he returned following Ray Lewington's promotion to player-manager.
He said of the move: "People say you should never go back, and it was different, but I still enjoyed it."
Good idea? Yes
Ray Lewington
Embed from Getty Images
That brings us on to Lewington himself, who has spent a total of 19 years with the club in some form since joining the club as a player in 1980.
Following spells with Chelsea, Vancouver Whitecaps and Wimbledon, Lewington made 174 league appearances for the club and scored 20 goals between 1980 and 1985.
Having joined Sheffield United, he returned to Fulham a year later where he would take up the role of player-manager and remain in it for four years.
Spending time elsewhere between 1998 and 2007, Lewington has since held roles as caretaker, assistant, youth development manager and first team coach before working with England, Crystal Palace and now Watford alongside Roy Hodgson. A true Fulham legend.
Good idea? Yes
Gordon Davies
Embed from Getty Images
Gordon Davies was on the verge of toppling Johnny Haynes to become Fulham's record goalscorer before joining Chelsea in 1984, having scored 114 league goals following his debut in 1978.
His return in 1986 was a very welcome one, and he notched another 45 domestically, taking his overall tally to 178 – and past the 158 managed by Mr Fulham – before leaving for Wrexham in 1991.
Davies told Fulhamish in 2019 when asked about his move to Chelsea: "They remained the only club to come in for me, and I agreed the contract the following week, it was a move that I looked forward to, not because it was Chelsea but because it was the first division."
Adding: "You never know how things may have worked out, but looking back on the career that I had, especially that I had at Fulham, I wouldn't change a thing."
Good idea? Yes
Andrew Cole
Embed from Getty Images
Andrew Cole first joined Fulham on loan from Arsenal as a 20-year-old in 1991, scoring three goals across 13 matches – before joining Bristol City for £500,000 after an initial loan.
City later accepted a £1.75million bid from Newcastle for the future England forward, and he would go on to play for Manchester United and Blackburn Rovers before a return to the Cottage.
Cole scored a respectable 12 Premier League goals across 31 outings in 2004/05, joining Manchester City the following summer.
Cole told The Sunday Times of falling back in love with football during his second spell at Craven Cottage in 2005: "These last six months have been unbelievable for me. I love my football again.
"Love it with a passion. And that's so important, because I'm at a stage of my career where I just want to enjoy it."
Good idea? Yes
Clint Dempsey
Embed from Getty Images
Clint Dempsey will always be one of the most iconic players in Fulham history thanks to his combative nature on the pitch and progressively impressive finishing ability during his first spell.
Dempsey went from a tricky attacking midfielder to a cut-throat striking presence across the last three seasons of his first spell at Craven Cottage – notching 23 goals in 2011/12 before leaving to join Tottenham Hotspur
As heartbreaking as his exit was, wounds had healed enough to welcome Deuce back to the club on loan from Seattle Sounders in 2013/14, but sadly he didn't manage to score from seven appearances, as the Whites were relegated from the Premier League.
Good idea? No
Chris Baird
Embed from Getty Images
Chris Baird returned to Fulham on loan from Derby in 2016, and added seven appearances to his previous total of 165.
Bairdinho initially signed for a fee of around £3million from Southampton back in 2007 as part of a surprisingly successful transfer window under ultimately doomed boss Lawrie Sanchez.
Although he didn't score during his second spell, the Northern Ireland hero memorably smashed home two-long range strikes against Stoke in December of 2010 – and headers in consecutive weeks in October of 2012.
However, his return was more muted. An ankle injury restricted him to just a handful of appearances as Fulham finished a depressing 20th in the Championship.
Good idea? No