What does a good deal for Fabio Carvalho look like?
Written by Dan Cooke on 31st January 2022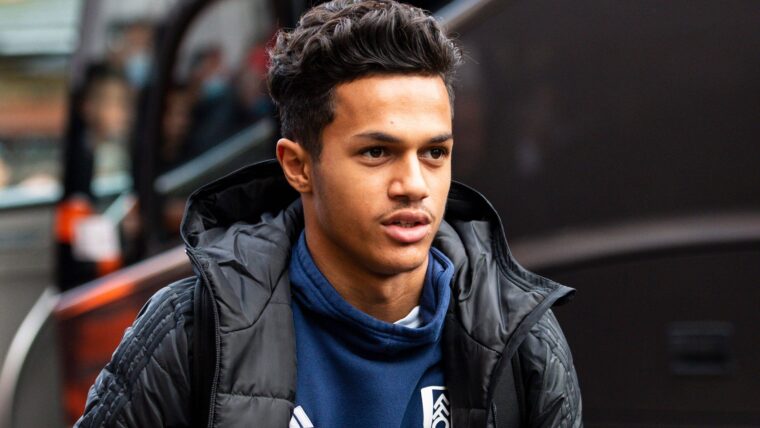 Dan Cooke takes a look at how Fulham can get value out of a low monetary value move.
As Fulham fans we're used to late transfer window excitement. However the news that broke yesterday, on the eve of deadline day, was not exciting at all. Instead, it was a flurry of tweets, confirming that another one of our homegrown talents is likely to be heading up the M6 to Lancashire (and with that new contract, I have a feeling he'll be able to take the toll road and save 20 minutes).
It's frustrating finding ourselves in this same situation again, and it's important to acknowledge that through poor planning we've missed out on some substantial transfer fees. But this piece isn't about that.
We can't change the events that have led us here; Fabio will be leaving, and it will be for nowhere near what he's worth. This is where Fulham need to be smart and add value to this deal. While Liverpool are unlikely to budge on the transfer fee, they do know that if they don't close a deal for him today, they may not get him at all.
So how could this deal become a little bit sweeter?
Sell-on clause?
This is a must. Fabio's ceiling is ludicrously high and if he flourishes at Liverpool he will be worth a serious amount of money. Fulham simply have to ensure that they're getting a portion of any potential future fee.
A sell-on clause tends to sit in the range of 10%-20% of a future fee for the player. Our neighbours in Shepherd's Bush included a 20% sell-on clause when selling Raheem Sterling to Liverpool. Which three years later saw them pocket close to £8m when he moved to Manchester City.
I don't think it's inconceivable to see Fabio sell for £40m+ in the future. Whilst there's no guarantee, and we've seen it go wrong for players in the past; Fulham have to ensure that if Carvalho does fulfil his potential, we're receiving a portion of any big money move away from Liverpool.
Return on loan?
It seems that a move to Liverpool would see Fabio loaned back to us for the remainder of the season. This has provoked a lot of discussion, with legitimate arguments from both sides.
With eight goals and two assists, Carvalho has been a key member of the squad this season. He's been a joy to watch and if the option is there to keep him for the rest of the season, it would make sense. We're unlikely to find a replacement at such short notice and so by keeping him, we can spend the next six months trying to recruit a Premier League quality number 10.
However, does it make sense to give so much game time to a player who at that point is just a loanee? Would we not be better placed giving minutes to the next players in line to make the jump into the first team? Jay Stansfield has dropped a bit deeper into the number 10 role for the Under-23s and Sonny Hilton has been having a great season. It's possible that Fulham may get more value out of Fabio not coming back on loan, if it creates an opportunity for another academy product.
We have already had a period without Fabio this season while he was out injured. So what do the numbers say?
With Fabio: played: 18. Points per game: 2.1
Without Fabio: played: 12. Points per game: 2.1
This suggests that maybe we can achieve our goals this season without him. So a deal that sees him return on loan, may not provide that much added value for Fulham.
I have no doubts that Carvalho possesses Premier League quality, and we will struggle to replace him. An 18-month loan deal, keeping him with us until the end of next season, could be incredibly valuable. His goals, assists, dynamism, tenacity and all-round technical ability could make all the difference if (when) we're in the Premier League next season. Survival in the top-flight is worth more than any transfer fee; if he could help keep us up it could be one of the most valuable sales we've ever made.
However, would Liverpool be willing to accept an extended loan deal?
Players + cash?
There's also the possibility that we could try and get a Liverpool player or two to make the move down south as a way to boost the value of this transfer. The Reds are supposedly looking to offload right-back Neco Williams, whereas centre-back Nat Phillips hasn't managed a minute of football for them this season.
Embed from Getty Images
We all love Denis Odoi, but the prospect of a 20-year-old, internationally-capped player coming in to cover for Kenny Tete does sound very tempting. Neco Williams could provide great cover for Kenny, and being so young, could make that spot his own in the future.
Whereas Nat Phillips performed admirably last season, winning the hearts of Liverpool fans in a makeshift, injury-stricken back line. Could he be the long term replacement for Tim Ream?
It's time to go
One thing that has become abundantly clear to me while writing this piece is that I hope we do see this deal go through on deadline day.
I love Fabio Carvalho; he's a magnificent footballer and there's nothing better than watching a player build their way through the club to become a first team star. However, if the Liverpool move doesn't go through today, it doesn't mean that he's staying. He's going; whether it's now or in the summer.
However, if he ends up leaving England in the summer to someone like Borussia Dortmund, Fulham will get nothing; no tribunal fee, no sell-on clause, nada. We can't risk that. At least by making this deal now, we can get some value out of him, and also potentially secure some future value.
My final thought is that this isn't Fabio's fault. He's a talented footballer, with a bright future ahead of him. It's not his fault that we've reached this position where his contract is running out and he can't be blamed for making the move that all 19 year olds dream of.