How will Fulham react to our fixture postponements?
Written by Drew Heatley on 3rd January 2022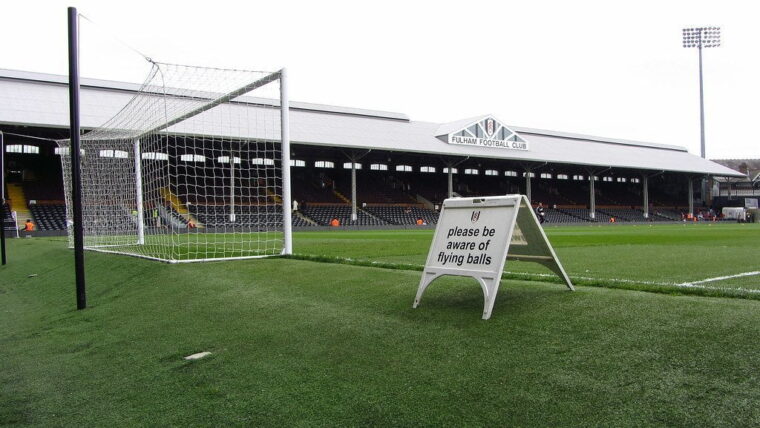 Drew looks at the spate of cancellations that mean the Whites won't have kicked a ball in 19 days.
As I write this, I'm sat in my living room watching Hey Duggee, having experienced my first Fulham-less Christmas in living memory. The EFL Santa may have skipped past Craven Cottage this festive period, but he's certainly delivered to our promotion rivals.
When the full-time whistle blew against Sheffield United, we were top of the Championship, despite losing our first game in 12. We were a point ahead of Bournemouth in second, and three clear of Blackburn in third, ahead of the traditionally frantic Christmas schedule.
That's now nearly over, and we find ourselves outside the automatic promotion places in third, four points behind the table-topping Cherries, and a point behind a determined Blackburn, whose goalless draw saw them sneak ahead of us.
Our games against Birmingham, Reading, and now Swansea – who we should be playing today – have all been cancelled. All three opponents cite Covid outbreaks as the reason, but as soon as Birmingham also mentioned injuries to their reasoning, questions about sporting integrity began to arise.
The question now is: how will we react to this shift? And ultimately how costly could these postponements be?
Embed from Getty Images
Woe is us?
The initial reaction to this is one of anger and indignation, of course. How could this be allowed to happen? It's clear that a number of clubs have taken advantage of the EFL's Covid protocols, combining injuries with positive Covid cases in order to meet the threshold to have a game postponed.
The EFL has now scrapped matchday testing in a bid to curve late postponements, but the fact is that 13 Championship games gave been postponed over Christmas and New Year – and our three games account for nearly a quarter of that total. What's more – none of them were our fault.
A packed diary
We now find ourselves playing six games in just three weeks. In comparison, Bournemouth and Blackburn play four. This means Marco Silva has to really dig into and utilise the depth of this squad; it's something we've not really seen him do, unless he's been forced to, so far this term. That will require a change in mentality from our coach who, before this enforced break, was enduring his toughest period in a thus far positive campaign.
There's also the issue of the sides we face being in better shape than they would have been if we'd played them when we were meant to. Birmingham clearly rained off our clash due to injuries as much as Covid. Those players are likely to have returned come 18 Jan. This, for me, is where the true issues of sporting integrity come into play. And, frankly, we can say this now before the games have been played. You can't call it sour grapes – yet.
Embed from Getty Images
Silver lining?
Now look – there's nothing like having points on the board. But in searching for potential upsides to our situation, you could argue we're far better when in the chase, than in the driver's seat. We didn't win a single game after we dislodged Bournemouth at the top of the league, having won our previous seven in a row. And we only stayed top by virtue of Bournemouth's similar dip in form. In fact, we've only won one game while top all season – against Stoke in August.
We've seen it before at Fulham. 23 unbeaten – remember? But when the chance came to sneak into the automatic promotion places against Birmingham on the final day, we faltered.
Chasing Bournemouth and Blackburn now, with the ace of two games in hand up our sleeves may be just the tonic to get our season back on track. That, and three weeks' rest (nearly four if we play the reserves against Bristol City in the FA Cup).
The fact we live in "unprecedented times" has reared its head again. There's nothing we can do about what's happened, so we have to make lemonade out of lemons. This month could very well define our season. Hopefully we're ready for the challenge ahead.