Four talking points ahead of Fulham v Bournemouth
Written by Colm O'Donnell on 2nd December 2021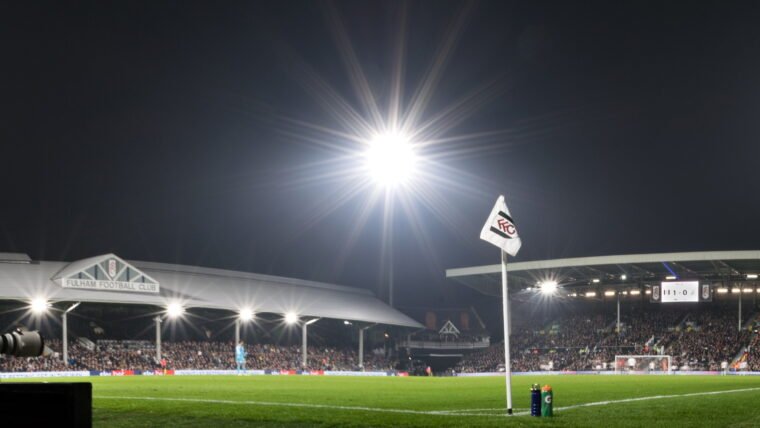 Colm takes a look at the biggest questions as we prepare for our biggest game of the season.
Top of the table, eight points ahead of third place, 49 goals scored, only 16 conceded – all this at the start of December. As a Fulham fan, you couldn't ask for much more – or could you? Scott Parker's acrimonious end to his Fulham tenure and swift move to the south coast added one more objective to Fulham's season – finish ahead of Bournemouth. And a script couldn't have been written any greater, than these two sides battling it out at the top of the Championship. This Friday sees Parker's return to Craven Cottage for the first time, and we'll take a look at some talking points ahead the game.
The starting XI
Marco Silva is 20 league games into his tenure as Fulham manager, and it's safe to say that he's started to figure out his strongest side, although the bug that's been going around over the last 10 days has disrupted that somewhat. Assuming everyone is fit and healthy, you'd expect the front four of Carvalho, Kebano, Wilson and Mitrovic to start along with Seri and Reed in the middle. Defensively, Ream and Tosin should both retain their spots, although there is still some debate around both full-back positions.
While Robinson has been deployed on the left more often than not, there are rising calls to get Joe Bryan back in the team. Both possess completely different strengths. Robinson tends to fly forward with great pace at every opportunity, but his end product can be questionable at times, while Joe Bryan's wand of a left peg can be used to great affect going forward. Defensively, I would like to see Bryan given the nod as I think his defensive solidity trumps Robinson's attacking prowess in a game of this magnitude. On the other side, Marco seems to have been flipping between Kenny Tete and Denis Odoi, with Odoi currently holding on to the jersey, despite Kenny's return to fitness. Personally, I think it's a no-brainer and Tete should be starting all day, but it'll be interesting to see if Silva tries to completely shore it up at the back.
Embed from Getty Images
The Bournemouth team 
Bournemouth have been understrength over the past few games and Parker's comments this week haven't indicated that too many are on their way back. Already missing the likes of Kelly, Cahill, Smith, Zamura and Pearson, Scott Parker won't thank Jefferson Lerma, who's suspended following his red card last week. Dominic Solanke has been in tremendous form with 15 goals so far this campaign and must be kept quiet if we're in with a chance of getting three points. Philip Billing is having a fantastic season as well and will need to be closely watched too.
Embed from Getty Images
The Scott Parker reaction
Scott Parker's time at Fulham didn't end the way anybody wanted it to. He gave a lot to this club as a player and a manager, but the manner in which he left the club has left a bit of a sour taste in some people's mouths. The fact that he popped up so quickly at a rival club only enhanced that taste, and I for one have been keeping as close an eye on Bournemouth results as Fulham results to try and justify that the right decision was made. Fulham fans were 50/50 at the time about whether he should stay or go, but I think Silva's flying start has reassured most that they are heading the right direction.
A few comments in the media by Scott Parker have also irked Fulham fans, in particular his comments about Dominic Solanke being "the best striker in the league", which seemed to be construed as a pop at Alexander Mitrovic, a player shunned by Scott Parker during his time in charge. Mitro has outscored Solanke by some distance this season and is on course to break the Championship scoring records.
This week he also claimed that Fulham haven't changed much since he was there. "In terms of general shape and their general movements, they're quite similar", he told Jacob Tanswell. The Fulham of this season and the Fulham of the past two seasons are chalk and cheese. Marco Silva has instilled a free-flowing attacking style while also keeping a relatively sturdy defence compared to Parker's conservative Parkerball. For these reasons, Parker could be in for a frosty reception at the cottage on Friday.
Embed from Getty Images
Recent form
For the first 15 games of the season I wondered would Bournemouth ever lose and would we ever get a chance to catch them. They were in no way as emphatic as Fulham in their victories, but they were grinding out one and two-goal wins that were keeping Fulham at arm's length. However, the last five games have been a totally different story. While they have been missing players, I think teams are starting to figure out Parkerball and how to counteract it, which has meant they've only won one game in their last five, losing twice to Preston and Derby while failing to hold their nerve after taking the lead against Millwall and Coventry.
On the other hand, the Whites have really hit their stride with seven wins on the trot and only two goals conceded, until sickness around the camp disrupted them and resulted in draws against Derby and Preston in our last two outings. With nearly a full strength squad to pick from on Friday, we'll be hopeful of getting back to winning ways and opening a gap between themselves and Bournemouth.