How should we handle Jean Michael Seri's contract?
Written by Charles Jones on 22nd October 2021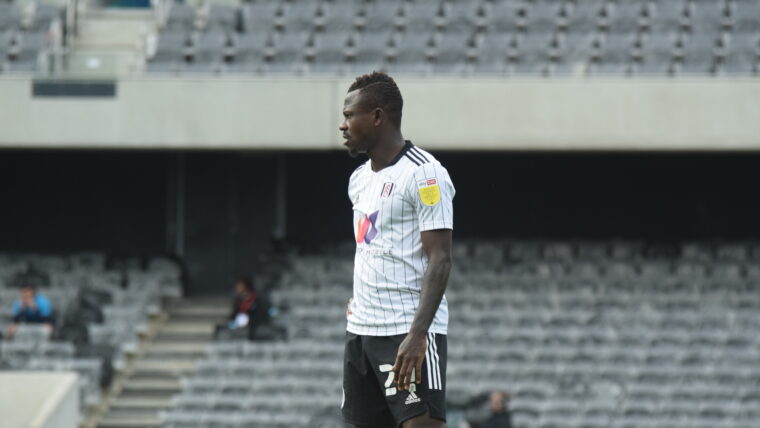 Jean Michael Seri has turned a massive corner this season, but with his contract expiring this summer, Charles looks at what Fulham should do.
He's Marco Silva's man, he's better than Zidane, we've got Jean Michael Seri – well, for now at least.
The African Xavi has worked his way back into the team and he's become one of Fulham's main men once again, but there's a problem on the horizon with the Ivorian.
Seri's contract is up this summer, and based on his performances so far this season, it would be a no-brainer to keep him on, but as with anything at Craven Cottage, things aren't always that simple.
His current deal
Embed from Getty Images
Seri's current deal is the same one he signed when he joined the club way back in 2018. The midfielder joined for a then club-record fee in excess of £20m in a double deal that also saw Maxime Le Marchand arrive.
As you can imagine, when you're spending such a fee on a player who was also coveted by the likes of Barcelona and Chelsea, his wages aren't on the low side.
Seri's salary is supposedly £65,000-a-week, and while that may be lower this season due to a reported relegation clause that would see his wages decrease, we have to imagine that he's still one of the club's top earners.
The case for a new deal
Embed from Getty Images
There's certainly an argument to be made that Seri deserves a new contract.
He looks revitalised this season. He's a class above any other midfielder in the division on the ball and he's really not put a foot wrong this term.
On top of that, he finally looks as though he's happy to be playing for the club. During his first season, it often seemed as though he felt he was above playing for Fulham, but after two unsuccessful loan spells, Seri looks humbled and seems to be relishing the adulation he's been getting from the Craven Cottage faithful.
After the Cardiff game this week, Seri was quick to acknowledge the fans, bowing and tapping the badge as the Hammersmith End serenaded him.
For one reason or another, the former Nice player is finally taking to life in west London and it genuinely feels as though if Seri were to be offered a new deal he'd be keen to sign it, but should we even put that option on the table?
The case against a new deal
Embed from Getty Images
As much as we all love Seri right now, it's hard to forget the last three years.
Yes, he's started this season in superb form, but let's not forget, he started 2018/19 in a similar way before his form fell off a cliff.
Is this just another purple patch? Or is Seri finally showing why we paid so much money for him three years ago? We're only 13 games into the season, so this question is hard to answer.
It's easy to be wowed by Seri's incredible coolness and immense passing range over the past couple of months, but if we do achieve our ultimate goal of promotion this season, will he be able to showcase that ability in the top-flight?
It's all well and good running rings around the likes of Marlon Pack, Sam Clucas and Ryan Woods in the midfield, but when you're tasked with doing the same against players such as N'Golo Kante and Kevin De Bruyne on a weekly basis it's a different ball game.
Seri has struggled in the Premier League once and we don't really have that much evidence to suggest that the same won't happen again.
Can Fulham really justify giving big wages to a 30-year-old who has previously struggled at Premier League level? It would be a risk, that's for sure.
What's the answer?
Embed from Getty Images
Fulham are in a tricky position with Seri right now.
This is a player who at his best can be absolutely brilliant, but at his worst, he can be nothing but a drain on the club's wage bill.
Although, sometimes in football, you have to take risks, and Seri is a player worth gambling on.
Think about it; when you consider wages and transfer fees we're already put more than £25m into this player and while there have been many points in the Ivorian's Fulham career where we may have been tempted to just cut our losses, this isn't the time to get rid of him.
Of course, this isn't a decision we can just rush into. Seri's form may dip, or we may miss out on promotion – at which point, keeping the midfielder probably wouldn't be financially viable.
If Seri is to play a key role in getting us back to the Premier League, he deserves a shot at helping us stay in the top-flight next season.
A new contract upon confirmation of promotion would seemingly be the right way to approach the 30-year-old's future at the club.